It is always being said that Sanskrit is an eternal language.
The language of Sanskrit never had a proper birth & even though it slightly seems to disappear; no matter what Sanskrit will never-ever fade away. On a serious note; today in the midst of Hindi & English, Sanskrit is a language that is almost left out by a lot of Indians.
Well, after seeing the quite disappearance; it seemed like the God like language of "Sanskrit" now only exist in books.
But to mark that as a wrong thought; there's a village in Karnataka called Mattur Village where even today people proudly converse in Sanskrit & this completely amazed me.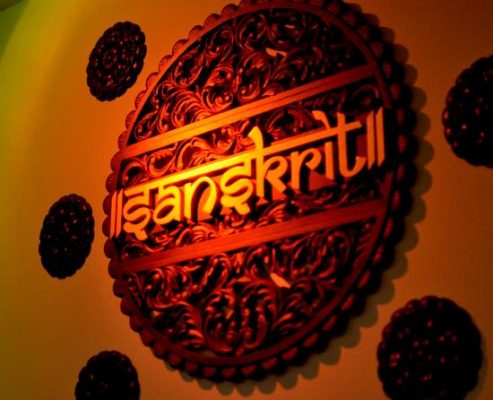 Mattur, a culturally rich village is now almost famous & is also called as a "Sanskrit Village".
In this village; there are almost 537 families & thus there is a total contribution of 2864 people residing in Mattur. According to the 2011 survey; there are 1454 men & 1410 women living in this village. And, each person in their day-to-day life converse only in Sanskrit.
Yes, even today the person of Mattur finds it so important to speak in Sanskrit that they've also written on their door –"You can speak in Sanskrit in this house". A small movement like this keeps the language alive even today.
The children are also so talented in Karnataka that there is at-least 1 IT Engineer in every family. Great isn't? Well, as soon as the child completes 10 year they are been taught Ved & thus later there is no stopping for them. And, as compared to other villages; the students of Mattur village are always praised for their good marks in studies and it makes the whole village proud.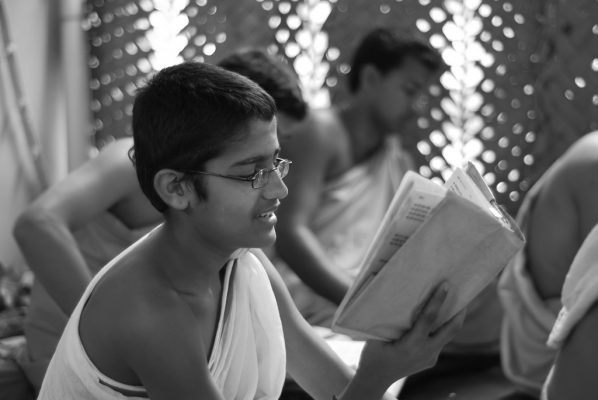 It is not wrong to say; that even today Karnataka has kept the old Indian values all alive.
There is also a great difference in the elders & younger's which is highly respected all the time. And if any one walks into this village then despite of their Religion; the villagers always greet them happily. Unlike the values; the tradition of marriages still takes place for total 7 days.
And, for the Mattur villagers; the main sources of cultivation are coconut & vegetables.
Therefore A little far from Mattur; there is a village called Hosahalli, on the banks of Tunga River in Karnataka state which is always unusually calm. Thus, even the villagers out there converse a little bit in Sanskrit which is truly amazing.
Well at last; Sanskrit is a beautiful and Godly language which should not just exist in books but it must be given it's deserving importance & should be spoken in India more often.
Any thoughts? Do comment below.