Beauty Tips With Spoon – Spoon? Are you kidding me? Okay, are these the questions that came into your mind when you read the headline? I guessed it. IF you had those questions, then let me you, that your "surprise" reaction can be understood.
Others will be like "How can we use spoon to do make-up?" etc, etc. But surprisingly, we can use spoon while applying make-up. Just think about it, isn't that cool? It is, right? Spoon can actually be our Best-Friend.
Cool, isn't it? Now, let me answer your next question i.e. "HOW?" Keep reading the below mentioned points to FIND OUT how a simple spoon can help you.
Beauty Tips With Spoon –
To create winged liner
Yes, you've read it right. Girls, if you want something that'll help you get that perfect eyeliner wing, then use spoon while creating it. All you need to do is, hold the handle of the spoon against the outer corner and create a straight line. Later, use the top i.e. rounded outer edge to create the winged eyeliner. Once you're done with the line, fill it, and draw a line to finish the eyeliner look.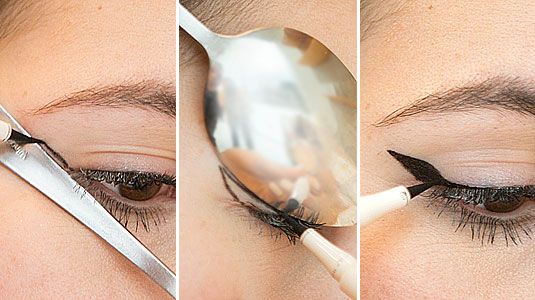 Mascara
This one undeniably works best for all those who have long eyelashes. You can simply coat your lashes without getting the mascara everywhere around eye. Place the rounded spoon at the base of your lashes, and apply the mascara on top lashes as well as lower lashes.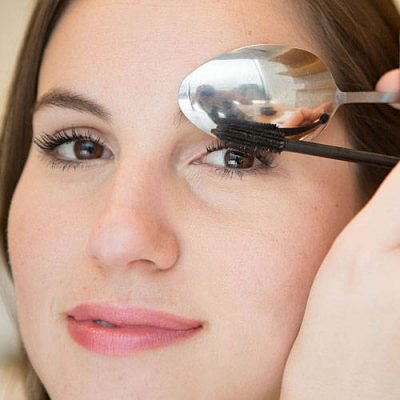 Cheekbones
Use the spoon trick on your cheekbone and use the right shade. Using spoon will directly give you the guide on where to use the shade. It'll be easy for you to spot the hollows of your cheeks by using a spoon.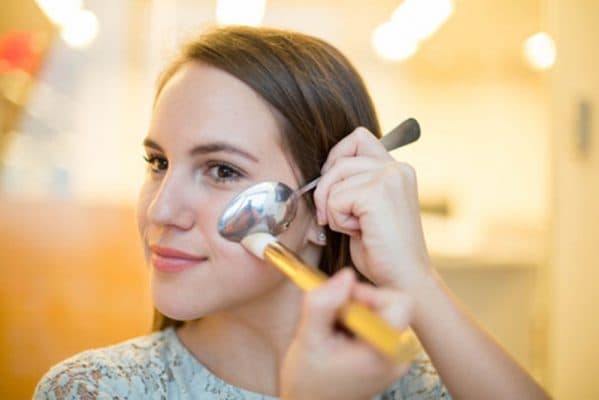 Eyebrow Arch
Place the rounded curve of the spoon to your brow to get the perfect eyebrow arch. Use your brow pencil and fill it in with it.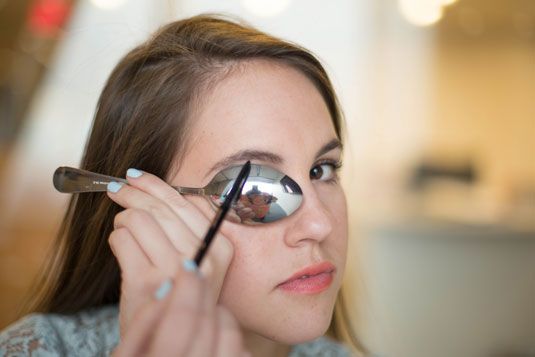 Nail Polish
If you want to apply nail color polishes by mixing 'em, then put their drops onto the spoon and mix them together. Once the mixture is created and it looks like the design you wanted, apply it on your nails.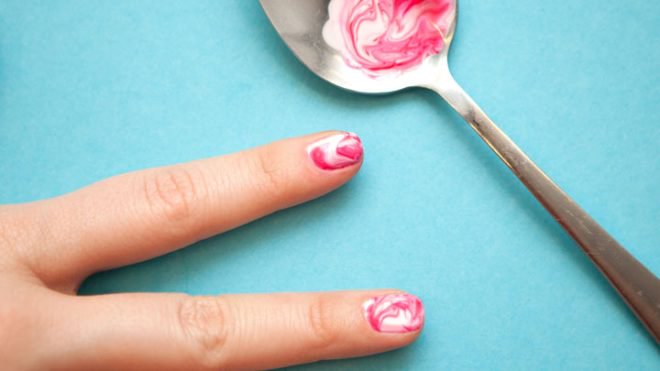 Prevent polish from getting over your nails
While applying nail polish, place the spoon underneath your nails so that you can prevent the polish from getting on the tip of your fingers. Make sure to use this trick correctly to get the nail polish look done.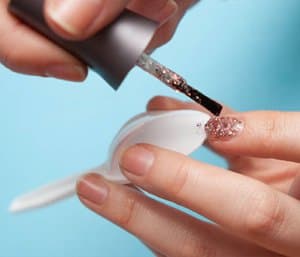 Reducing Puffiness
This is a trick that is used by many to prevent the under eye bags. All you need to do is, put two spoons in the freezer at night and bring them out in the morning. Place the back side of the cold spoon under your eyes and put a bit pressure on it. Slowly, slowly glide the spoon towards outer corners.
Doing so will reduce the eye puffiness.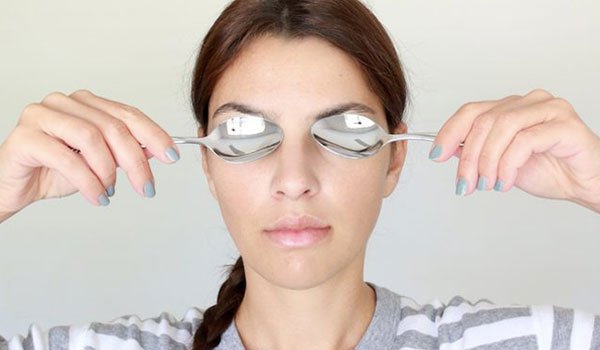 (Image Source: Cosmopolitan)
This was all about the beauty tips with spoon.