What a proud feeling for every Indian!
Our boys #Desihoppers have done it!
Indian troupe Desihoppers – a group from across India, emerged victorious at the World of Dance competition.
It was first time for team India to participate in World of dance championship and well they made us proud by emerging as the winners.
They received a trophy along with a cheque of $5,000.
They also got the 'Crowd Favourite Trophy' at the event which saw the chants of "Bharat Mata Ki Jai" and "Ganpati Bappa Morya", also the Indian tricolour was waved at the venue, the Los Angeles Convention Center.
Here's some pictures of the victorious Desihoppers led by the talented lads Shantanu Maheshwari, Nimit Kotian and Macedon Dmello.
Desihoppers all the way!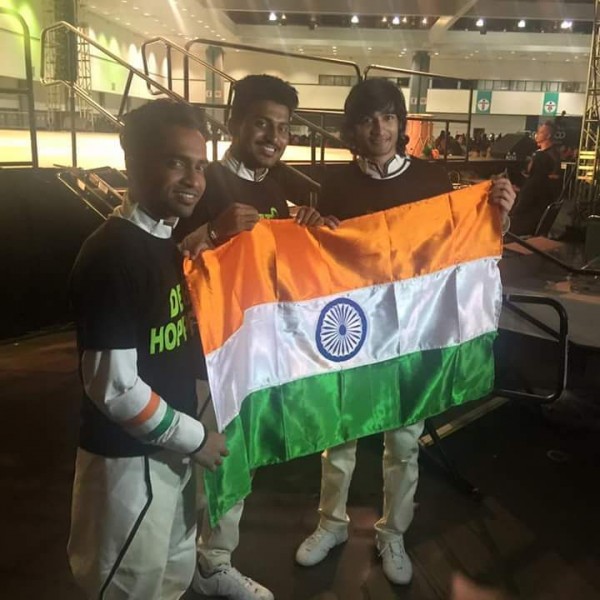 What a proud feeling it is, just to see these boys making it to this World championship…
The boys with the trophy!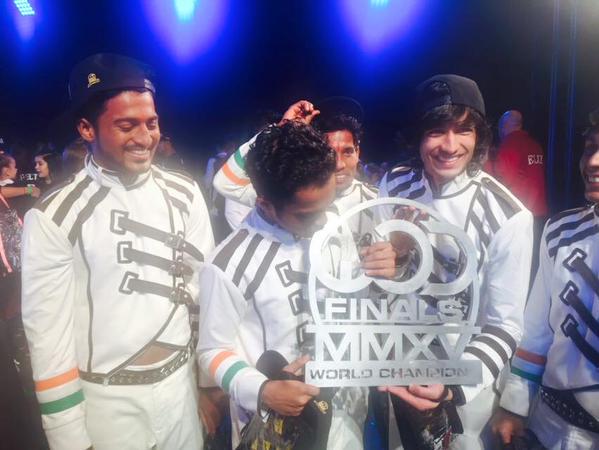 And those smiles says it all!
Like a boss!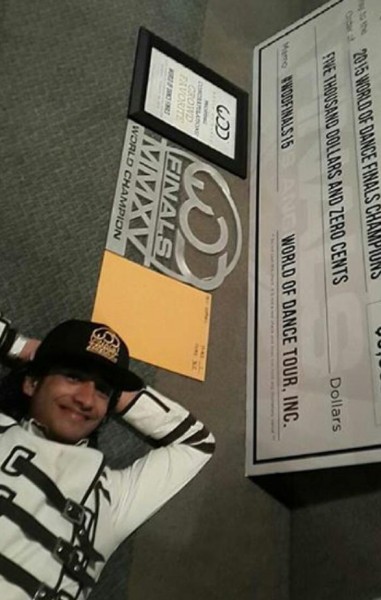 Victory always is relaxing! Shantanu Maheshwari relaxing after the win! Looks like all the prayers and his mother's good luck wishes worked for this talented lad.
The winning moment!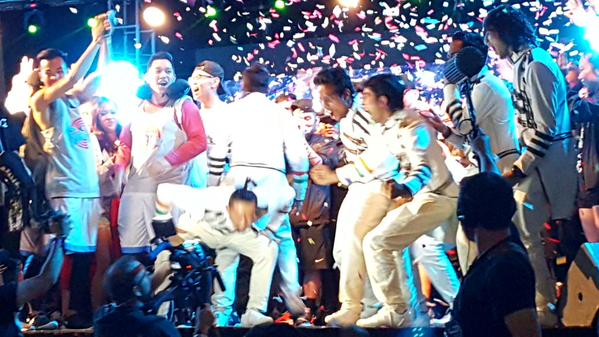 India! India! And we can go on and on…
And our boys have finally done it!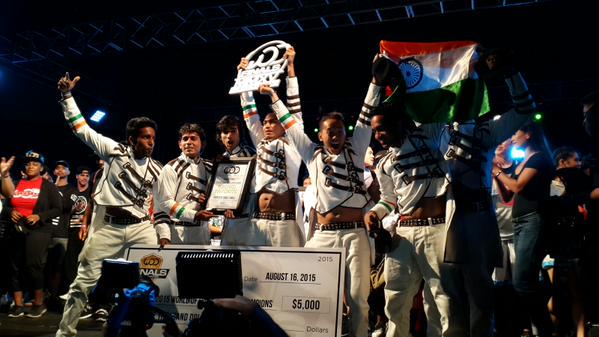 What a nice feeling to see your flag flying high in a foreign country? We heart you boys!
This video will give you goosebumps..Check the moment they were declared the winners…
Isn't that something to be proud of?
Don't forget to show your love and support to the winners of World of dance 2015.
Indeed they have made India proud.
Here's congratulating #DesiHoppers and #Bindassaach team for this amazing concept and making every Indian proud.
And when you see people giving your country's performers standing ovation, you know they have won hearts everywhere..
Go boys!
We all are proud of you…
And totally this seems like a dream for everyone who have been a part of their journey.
They proved dreams come true.
And well anybody can dream!