Fashion is something that makes you confident and presentable enough in front of the world. 
Its
 a way to make you feel good about yourself and even in the most sultry, 
it's
 you who should be comfortable and confident. Exposure of the right amount makes one look beautiful, elegant and innocently sensual.
Its most important to make sure that you're mixing and matching the right 
colo
rs
 and shapes for outfit, accessorize it accordingly to what amount it needs, look into the place and the event that you're dressing up yourself for, not to mention the most important is that whatever you're wearing has to compliment your curves, and body size!
They say that the celebs are our fashion gurus, but they are also human so they pretty much make a lot of faults and fails in keeping up with their wardrobe, but this lady who is equally professional, successful and has achieved quite a lot for herself is still the most biggest fashion blunders of Ekta Kapoor!
Here's some fashion blunders of Ekta Kapoor – outrageous outfits worn by Ekta Kapoor in some events!
Outrageous outfits – fashion blunders of Ekta Kapoor 
1)  Firstly where is the contrast, secondly I would love to know but were these originally drapes at her house, maybe she didn't like them on the wall anymore, but that doesn't mean it looks good on you!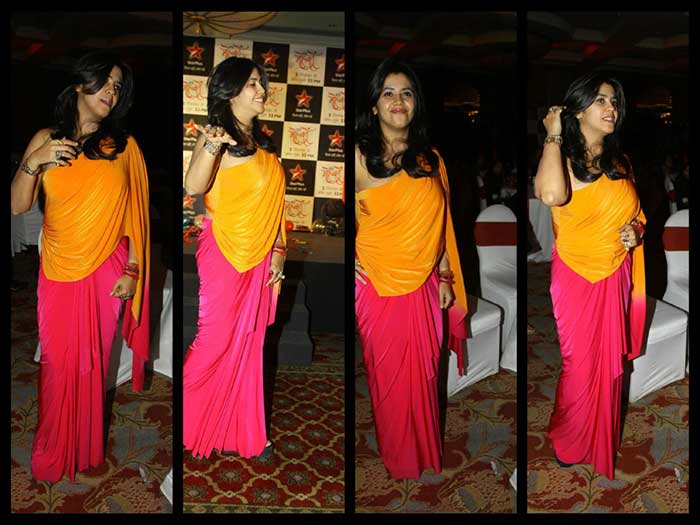 2)  I
ts
 not Ekta in a lehenga, 
its
 more like a lehenga wearing Ekta! Not to mention again what's with the jhilmil color!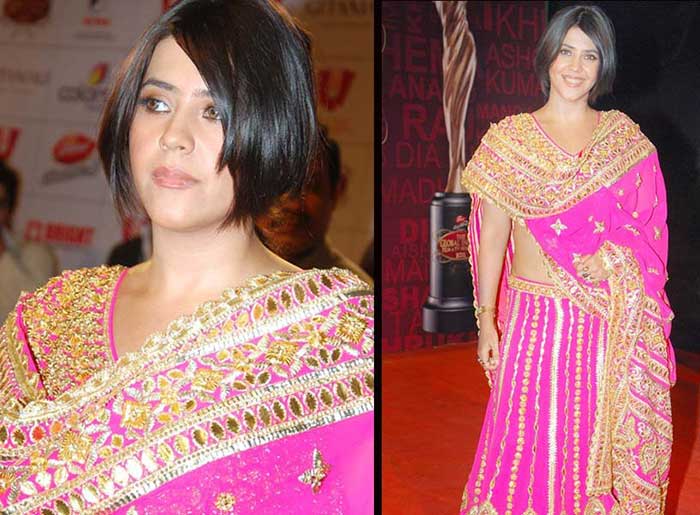 3)  You either wear blue or purple, please refrain from 
colo
rs
 that have whatsoever no connection and 
i
 don't even want to talk about that neckline, maybe she forgot to add more colorful parts to the dress especially on the front!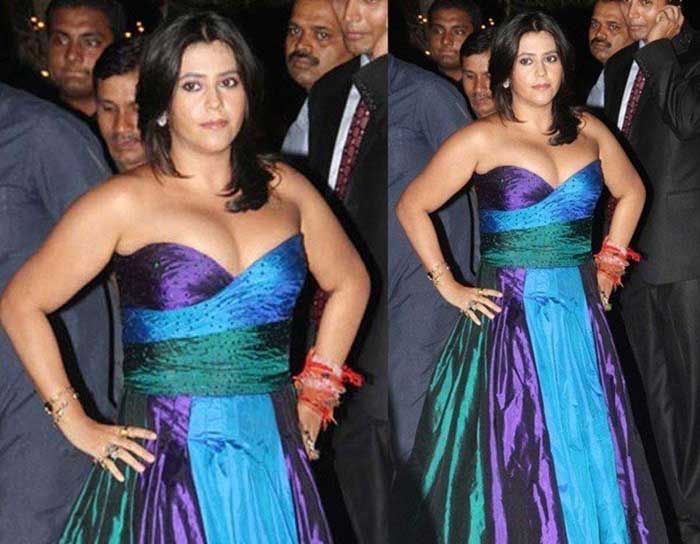 4)  This should be illegal, can we like just fine her stylist, already, if she even has one for that matter!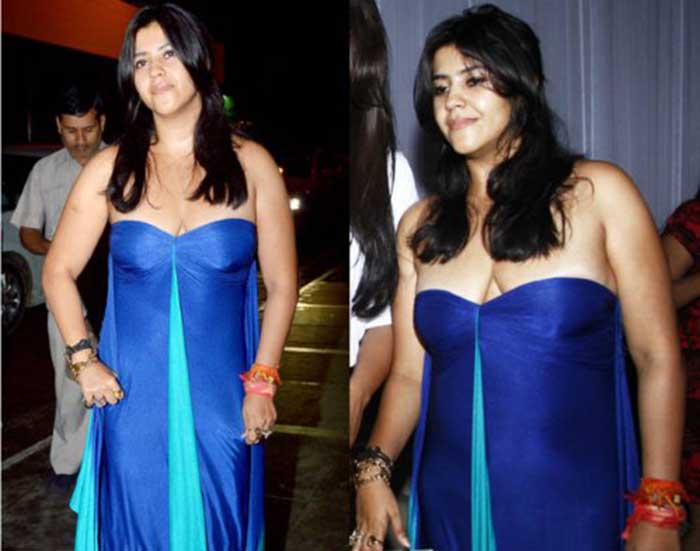 5)  Black makes you look fine and elegant but the shape makes a lot of an influence on your presentation, this straight fit, is definitely okay, but could have been better with a bit more efforts in 
carrying
 it all! Again what's with the necklines!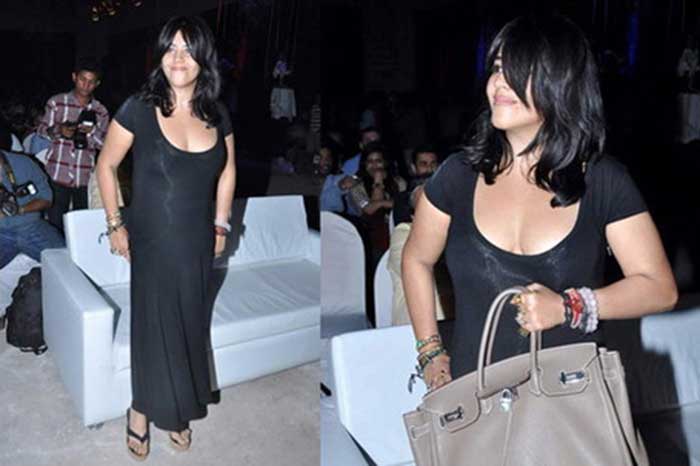 6)  She is too busy to look good, or bother but either way she shouldn't come out looking like this! As if a disaster has just struck her, There is no statement whatsoever made from this dress up! She definitely proves to be the blunder of all years to come in the fashion industry, she definitely needs to make a strong statement as someone of her stature, with the help of the right people in the 
right 
department, if she hasn't got the time to do so eventually!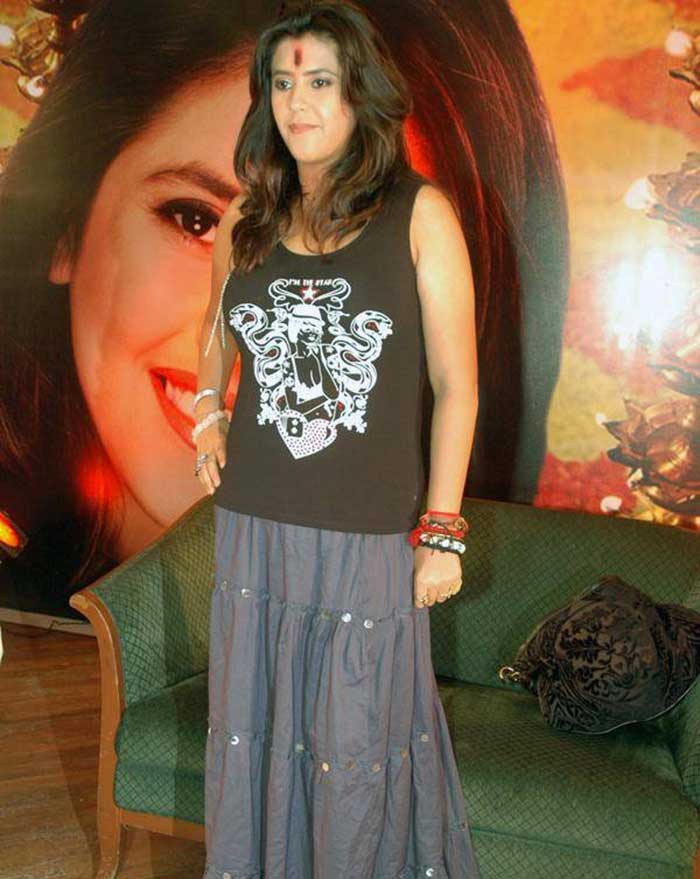 These are fashion blunders of Ekta Kapoor! Send us your commnets.