Pre-independence indian restaurants – The past is a conduit to nostalgia and it keeps coming back on visiting the forlorn places that had once been boisterous and centre of attraction. With time our priorities changed so did our financial condition, of course for good.
But nostalgia has stuck to our very being no matter till what gamut we embrace the global culture.
Likewise, the pre-independence eateries in India open door to the days of yesteryear we had fewer expectations from life, and least to say, happy. Some restaurants from that milieu had evolved over time and travellers still stop by them to sniff the nostalgic air.
Here are the names of some Pre-independence indian restaurants whose mention will leave you smiley-faced.
Pre-independence indian restaurants –
Tunday Kababi, Lucknow:
In the place of Nawabs and Royal courtesans, this eatery made a name for itself for the delectable Galouti Kebabs, Kormas and Biriyanis. It was established during 1905 by Haji Murad Ali who was the famous one-armed but most loved cook who worked for the Nawabs. The gullies of old Lucknow still reeks of the aromatic smell of kebabs because of this restaurants.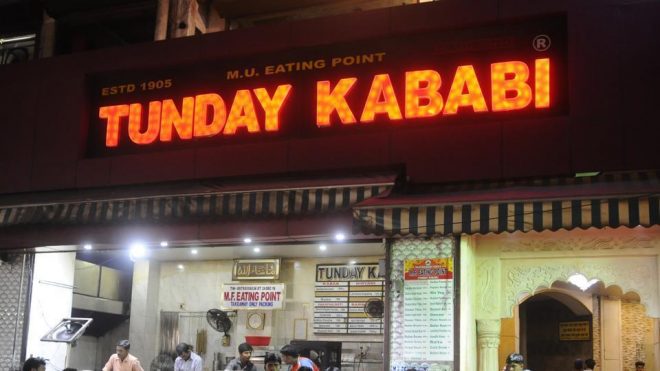 Indian Coffee House, Kolkata:
A friend must tag along when you are visiting this place as the ecstatic experience of soaking in nostalgia needs to be shared. In between the dingy College Street alleys, this place is the den for intellectuals and fertile minds. What's more, this place was frequented by the likes of Rabindranath Tagore, Amartya Sen, Manna Dey, Satyajit Ray, Ravi Shankar and that's enough of a testimony, we think.
Brittania and Co. Mumbai:
British Officers stationed in the Fort Area in 1923 frequented this place. When you want to feast on some traditional Parsi food, this place is your sure go-to once in Mumbai. The quaint charm and the old furniture completely set the mood for you.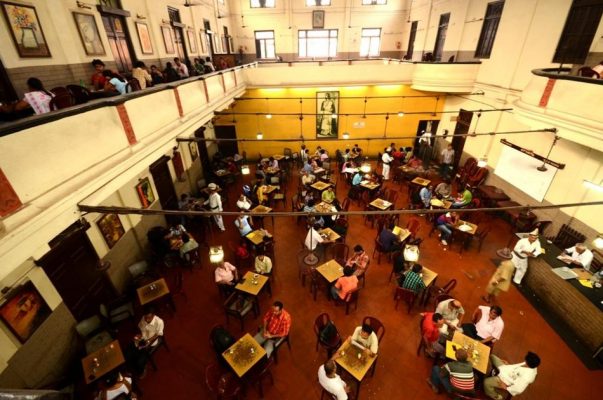 Mavalli Tiffin Room, Bengaluru:
The founder's name is Parampalli Yajnanarayana Maiya and brothers in the year 1924. It is a benchmark for old restaurants in Bengaluru and held in high regards for the cleanliness and hygiene. It is also famous for supplying Rava Idli to the soldiers when there was lack of rice supply during World War II.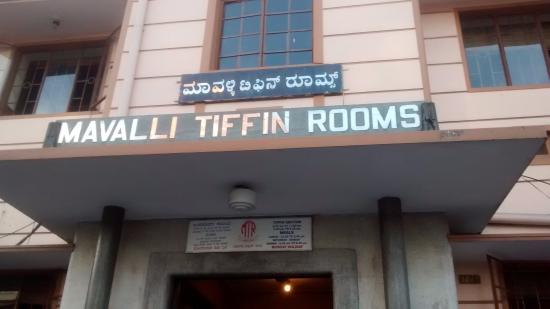 Delhi Mishtan Bhandar, Shillong:
Located amidst the hustle and bustle of Police Bazaar, this place is a heaven for mouthwatering sweets. It was founded in the year 1930 and ever since then treating the dessert lovers with jalebis and gulab jamuns. It also made a World Record by producing the largest 75 inches long Jalebi which weighed about 15 kgs.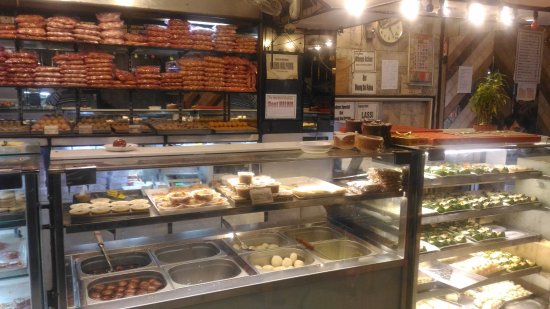 Leopold Café Mumbai:
It was established in the year 1871 and known to be one of the iconic cafes of Mumbai. Once here, you will be up, close and personal with the old world charm. It serves items ranging from burgers to beer as people keep it abuzz always.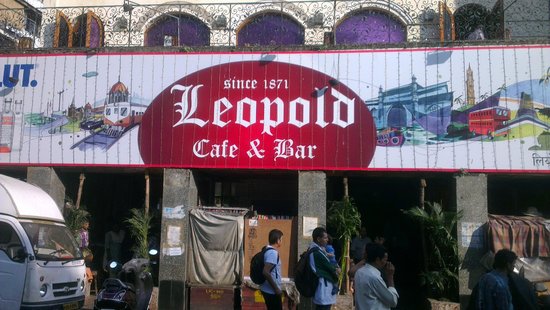 Glenary's, Darjeeling:
It was first opened by an Italian named Vado after which the family of a                local worker took it over from him. You can't be in Darjeeling and not visit Glenary's. Gorge on the yummiest of Apple pies, sticky cinnamon buns, fresh meat pies and Darjeeling tea FTW!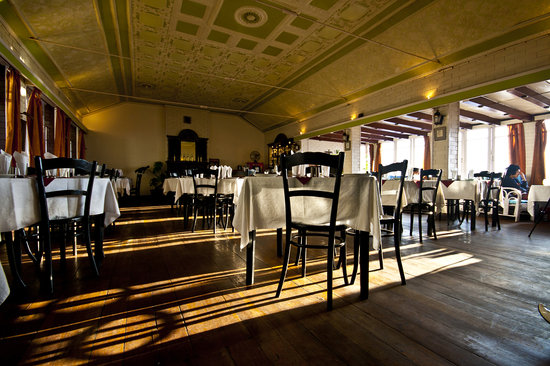 Karim's, Delhi:
It was first established in the year 1913 by Haji Karimuddin. In the heartland of Chandni Chowk, the most talked about and loved place in Delhi, stands this restaurant with Jama Masjid in a fleeting distance. If you are a die-hard non-veg lover, don't forget to try the Mutton Nehari and Chicken Jehangiri. As the names suggest, these dishes perpetuate the legacy of Mughal times.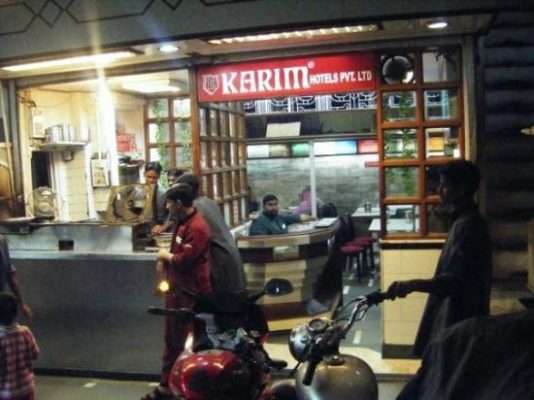 Favourite Cabin, Kolkata:
It was a favourite stoppage of the Freedom fighters such as SC Bose and Kazi Nazrul Islam. In the middle of Surya Sen Street, its address is 69B. The place was founded by Nutan Chandra Barua in a dovetail with his elder brother Gaur Chandra Barua. This humble tea cabin is holds true with Bengali's Chai and Adda Tradition like a true blue legatee.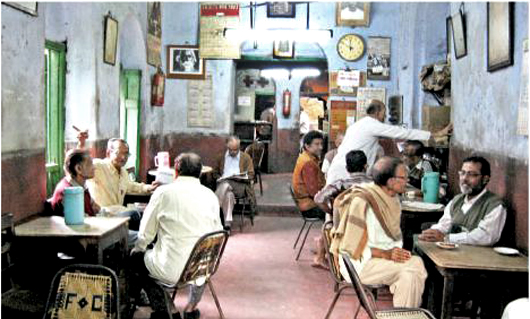 Hariram and Sons, Allahabad:
It is one of the oldest street food stalls in Allahabad which was frequented by many notable personalities whose popularity only swelled up with every passing year. You will get to eat chaat, palak ki namkeen, masala samosas, and khasta kachauri aplenty here.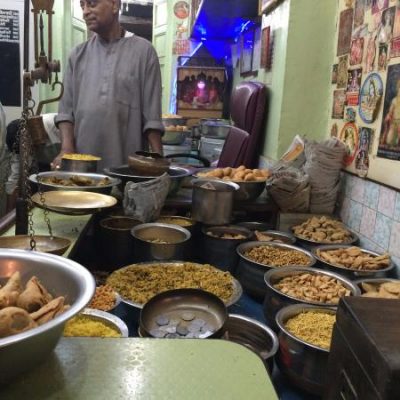 Pre-independence indian restaurants – Keyed up already?! Eh?