The gaming industry is booming in India. The increasing coverage of 5G technology is partially responsible for such a rise. Such technology allows for more realistic games and a better multiplayer experience.
Today, more than 20% of smartphone users in the a have 5G on their devices. The number of smartphone users is also rising fast. Last year, about 750 million people, and this number is expected to keep on rising.
However, better technology alone can't explain why more people are engaging in live casino games. What else is behind this trend? Keep reading and find out.
Cutting-Edge Technology and Outdated Laws
India has been a hotbed for tech startups for about a decade now. The race for technological innovation is also attracting a lot of investment. The entertainment industry is in a privileged position to rake the benefits of this moment. India has the second youngest population in the world. Not by chance, giants of the gaming industry are fighting for a share of this tech-savvy generation.
Yet, most of the country must abide by an incredibly outdated law. The Public Gaming Act, from 1867, came to force during colonial times and still stands. Indian states can legislate over issues like gambling locally. Still, the Public Gaming Act provides legal framing in many places.
Only three states have legalised the activity: Goa, Sikkim, and Daman. The pressure for more liberal rules is growing, coming from citizens and the gaming industry. Meanwhile, playing at your favourite live casino is only legal in those three states.
The Example of Sikkim
Gambling laws in Sikkim are way more advanced than in the rest of the country. The state has had its own regulatory act, the Sikkim Regulation of Gambling, since 2005. The online gambling regulation came in 2008, with the Sikkim Online Gambling Regulation Act. Sikkim is also the only state to allow sports betting. The result of such a regulatory endeavour was a thriving online gambling scene.
What's Behind the Trend
Despite bureaucratic inconveniences, online gambling options are rising fast in the country. Part of this growing demand is due to the closure of several land-based venues last year. Online casinos are living a moment of expansion worldwide, and the Indian case is, despite some glitches, going with the flow.
It's Easy
The younger generations have no problems dealing with technology. With so many apps and platforms around, gamblers can play live games on the go. The steep rise in smartphone usage and 5G subscriptions lately creates the perfect environment for live games.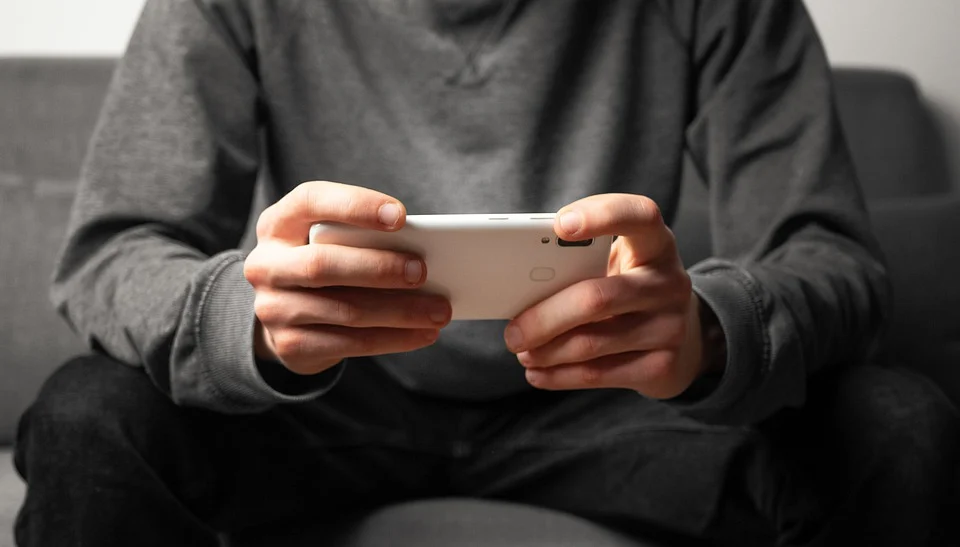 It's also an added bonus that the option to play from a mobile device makes the live casino games accessible from virtually anywhere. Whether you're playing while having a lunch break at work, on the train or passing time at home on the couch.
Limitless Options
There was a time when one needed to pull a whole travel plan just to go to a casino. Those days are gone for good, and you can play in online casinos from whatever country you choose. Indian casinos have some live dealer options you won't easily find in western casinos, for instance. Besides, there are live rooms available around the clock.
Bonus Offers
Bonus offers are the weapons online casinos use in the fight for more subscriptions. Naturally, gamblers are the ones benefiting the most from this competition. Every new brand getting licenced in the country must invest in enticing bonus offers to stay in business.
Flexible Payment Methods
A variety of payment methods is a competitive advantage in this market. There are countless electronic payment methods, e-wallets, crypto-wallets, and many other options. Accepting more payment methods means becoming available for a wider audience.
Fresh Content
Because the Indian market is in expansion, there's always something new going on. Fresh content leads to fresh content, pushing for constant innovation. The drive for innovation expands the list of games available.
A Promising Market
Specialists expect that about 330 million Indians will have access to 5G by 2026. The second youngest population globally and 5G smartphones are the dream market for the iGaming industry. Indian legislation may still be confusing, but the potential revenue of such a ripe market is worth the effort.
The increasing flexibilisation of old laws is attracting global leaders to the Indian market. Companies like Evolution Gaming and Ezugi offer live casino games with Hindi-speaking dealers. Live games became even more popular last year, with more people staying at home.
Favourite Live Casino Games
India has an ancient and unique culture, and many popular games there are little known elsewhere. Regardless, Indians love card games, and wheel-of-fortune-like games are as popular there as anywhere else. Here's a short description of the most popular live dealer games in the country.
Andar Bahar
Andar Bahar is the most searched live game in the country. Casinos that aim to cater for the Indian market must have this title available. It's a straightforward game, and its name literally means 'Left Right'. Players must bet on left or right cards to get in the middle first. There's no limit of players per round in this game.
Teen Patti
Teen Patti is another Indian game that has been rising in popularity lately. It means 'Three Cards', and it looks very much like poker. The game is also similar to a British game called brag. It was popular among Indian players way before live casinos were cool.
Roulette
Roulette doesn't require introductions. It's one of the most traditional casino games, which Hollywood helped immortalise in countless movies. Playing roulette doesn't require skills, and the game offers terrific odds to specific bets. It's a staple in any live casino catalogue.
Conclusion
Online casinos have never lived a better moment and are now available everywhere. As for the legal obstacle, it's a matter of time until one by one is toppled. The example of Sikkim is already beginning to spread. The number of live casino players is likely to increase in the years due to the expansion of smartphone usage and 5G subscriptions.