Indian street food is the key attraction of thousands of tourists across the year here.
But there is always the notion doing rounds among foodies that Indian street food is not as hygienic, well digesting this true fact is a bitter pill to swallow but then they have a magnetic pull about them which one can't dodge past, even if you are too cocky about your diet and hygiene.
Well, don't question where does the Panipuri water comes from, its taste will overpower you to pledge your blind allegiance. So, let us help you with some useful tips to eat Indian street foods in India because they are undisputed.
1 – You should not be afraid:
If you are too concerned about the potential stomach upset, then you will not feel the savour wholeheartedly. And half-hearted eating will not leave any impression in your heart, so be brave and take the plunge, there are medicines so stomach upset, if happens will be taken care of.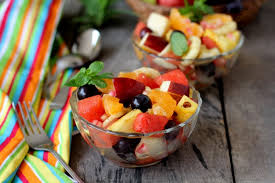 2 – Always ask the locals about the most happening street-food joints:
Don't forget to follow their lead because they are know-it-alls about the local street food joint that is almost the buzzword in the city. Especially, around the office areas, check for where the employees swarm in to munch on Samosas, you will be sorted.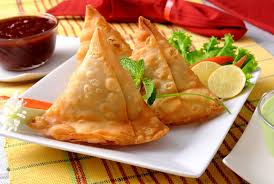 3 – Go vegetarian:
Opt for noon-veg street food on your own peril because there is no guarantee about the quality and duration of the meat. Hence, going vegetarian while digging the Indian street food is highly advisable to those bona fide foodies.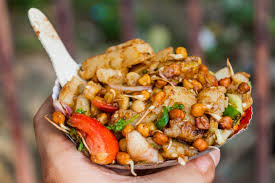 4 – Check for the cleanliness:
Not all roadside food joints serve food that has been hovered on by cockroaches the earlier night. So, steer clear of this notion and have a keen eye on whether the kitchen and the staff appear clean. Also, the dishes.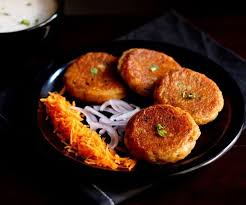 5 – Cold shoulder the street drinks:
In India, during the summer days, sugarcane juice reigns supreme but we would still urge you not to try those for hygiene purpose. Also, the juices (even if they appear to be made from fresh fruits) are not as advisable to take a dig on.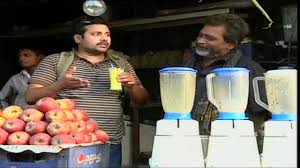 6 – Keep aside the sauce:
You will definitely be offered a sauce in case you are having samosas. But the hard truth is the sauces are made from tap water so possibility of stomach upset definitely notches up a high.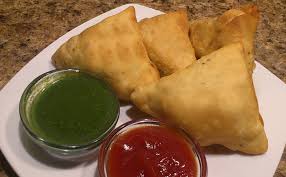 7 – Try the Indianized Shwarma:
We call them Chicken-roll which which is made from the local handmade bread and mayo but sometimes tomato and chilli ketchup replaces the mayo too accompanied by a lot of onion and cucumbers.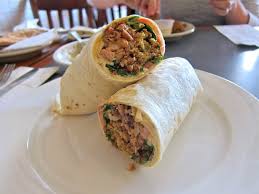 8 – Deep-fried food is strict no-no:
You better avoid deep fried street foods like Samosa, puffs etc if they are not from an apparently clean joint because they don't regularly clean the cauldron and shuffle the oil.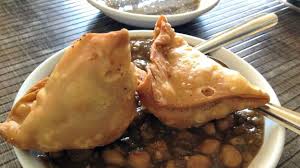 These are Indian street food – So, keep these information handy whenever you are on a gastronomical journey around Indian street cuisine. But you should give them a shot each, no matter what.