Street foods in Kolkata – Kolkata is the cultural capital of India and not a mention, a heaven for foodies. Bengal is well thought of for its delectable cuisine, no wonder the Bengali girls are likened with sweets for Bengal spoils us for choices with a wide array of sweetmeat options.
Bengal bucked the trend of using mustard generously in fish items, making sweets from Jaggery and proved its credentials as one of the states in India that lives to eat. But Kolkata street food is another area altogether, if one hasn't dug the variety of lip-smacking quick bites available in the streets of Kolkata, one has missed out on a lot. So, here is a list of 7 places to enjoy Kolkata street food all right.
Street foods in Kolkata – 
1 – Zaika, Park Street:
You are ought to try out the Kathi roles here in Zaika, Park Street. The delicious stuffing wrapped in soft and thin hand-made bread will leave you craving for more. You can also visit Nizam's and Badshah in case you are a fan of Mughal cuisine.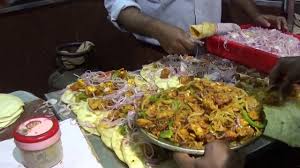 2 – Fairlie Place and Stock Exchange, BBD Bag:
This is the central business district of Kolkata where you will see people strutting about in formal attire with a newspaper in hand. Of course, you can already envision that there are a lot of food stalls lined up selling everything from chats to fuller meals. You can also dig some famous Bengali dish such as Luchi-Alurdom, Chilla, Dal Pakodi, Dahi Chaat etc.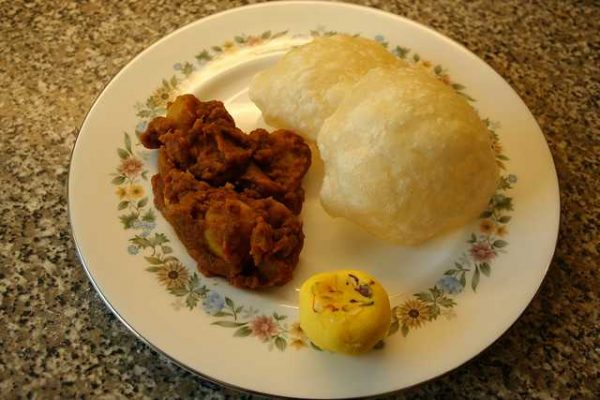 3 – Dacre Lane:
Dacre Lane inundates you with everything you need to treat your taste buds on. You can try out any cuisine ranging from Punjabi to Chinese and also some mouth-watering Bengali dishes. There are Chowmien, Schezwan Chicken, Luchi Alu dom, Fish roll, Ghughni, Phuchkas, Jhal Muri and the list continues.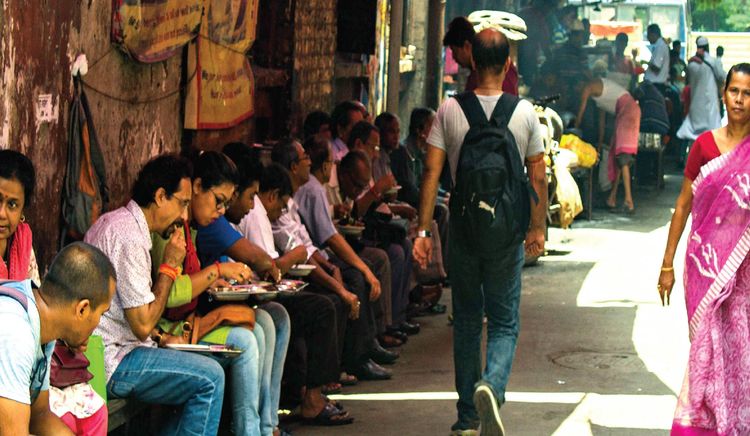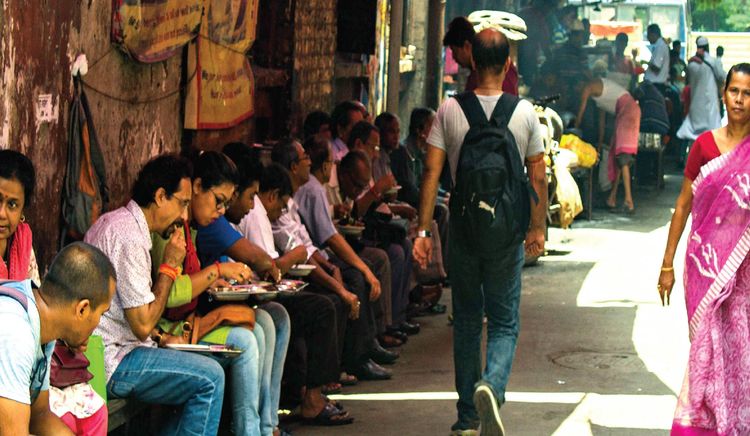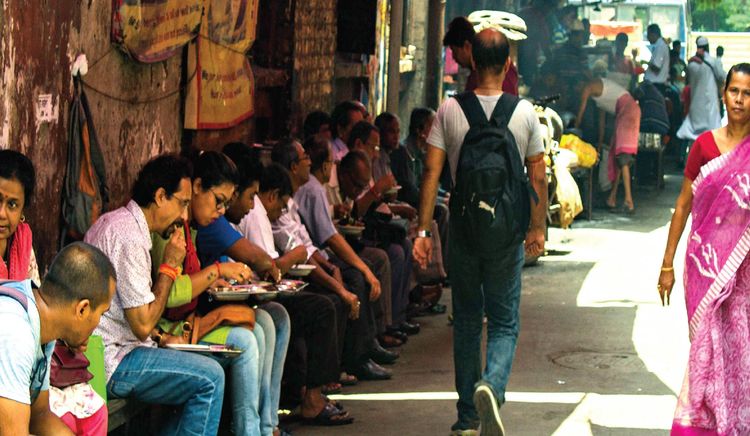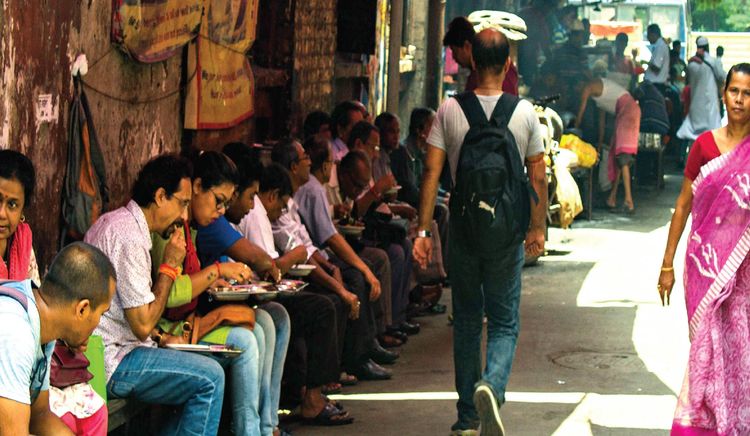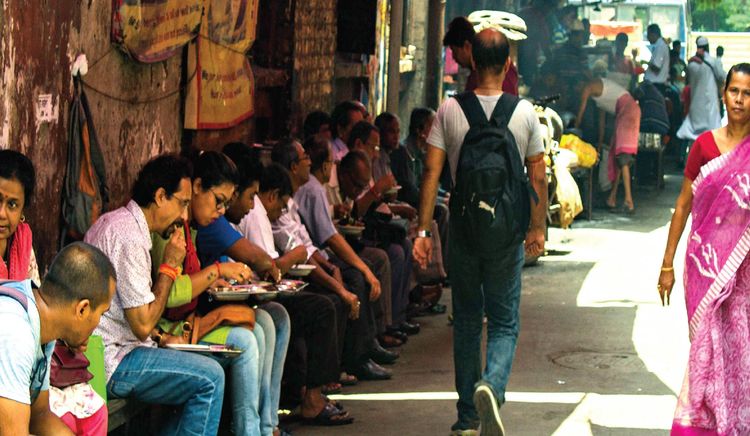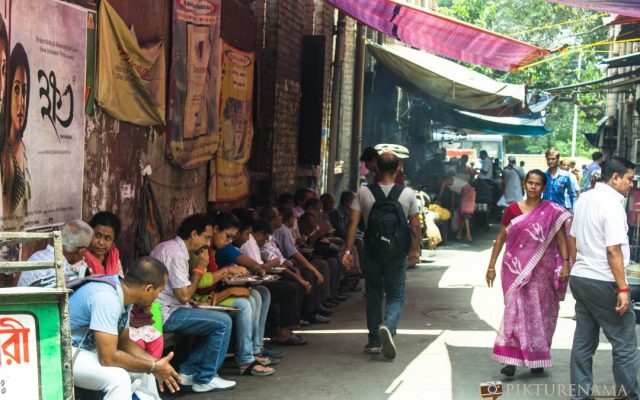 4 – Anadi Cabin, Jawaharlal Nehru Road:
Mughlai Paratha is the key attraction of this place which is a roti stuffed with Chicken Keema or Broken Cutlets, onions and eggs which adds another level of Oomph to Kolkata street cuisine.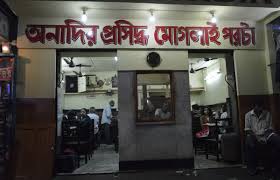 5 – China Town, Tiretti:
China Town was once home to 20,000 Chinese but only left with a handful of few. The reason why people pay it many revisits is the delectable food options there. Especially during the Chinese New Year, the place gives you the feel of China with the stereotyped décor. Try out the Chinese rice with dumplings and soups that are a tad Indianized.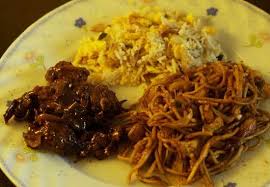 6 – Lord's More:
Lord's More is located right opposite South City Mall where you can dig some local Phuchkas, Chaat, Momos, Sweet and Savoury things. Also, there are bakeries and shacks that sell Chinese food, the worth mentioning one is the Dragon Chicken from the relatively smaller food joints.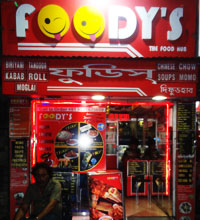 7 – Ganguram's:
You can't be in Kolkata and not taste Ganguram's Kachouri and Radhaballabhi. You can also treat your tastebuds to some tasty Mishti Doi and satiate your sweet tooth.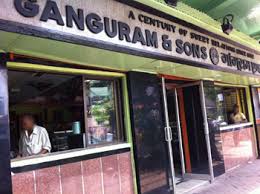 These are Street foods in Kolkata – If you are a street food junkie, make no mistake to visit these awesome places in Kolkata once there.