Unknown travel destinations in India – Apart from the popular ones, there are destinations that are stunning but haven't been explored too much yet.
Visiting Shimla, Ooty, Anjuna beach, Rishikesh or Dharamsala is so passé.
The real fun of traveling lies in exploring unheard of places, witnessing beauty that hasn't been absorbed by too many yet.
India is full of such places that are yet to go main stream.
Let's take a look at five new destinations that will surprise and enthrall you both.
Parule and Bhogwe, Maharashtra
You can enjoy life on a farm in Parule, milk cows, cook authentic Malvni cuisine and take a walk through various plantations. This is a perfect place for travelers who love nature and history. Visit the weekly bazaar that witnesses farmers and the locals selling their produce under one roof. Lush green land, rustic roads away from the hustle and bustle of the city and beautiful mountains will give your soul something to relish. There is tranquility in nature and it is experience best at Parule.
The beaches, especially Bhogwe beach, are peaceful and clean. Stay in an eco hut and have an enriching experience.
Hankon, Karnataka
A riverside hamlet, this place is for those who believe in responsible tourism. The River Kali Paradise Resort will provide you with all that you need for adventure. From kayaking, tuning, rafting to river crossing and rock climbing, there is everything on the property itself! Banana boat rides and white rafting are offered by most resorts here that have wooden cabins and solar-heated water supply.
If you are looking for a relaxed and laidback holiday, get into one of the resorts and let them serve you to the best of their capabilities.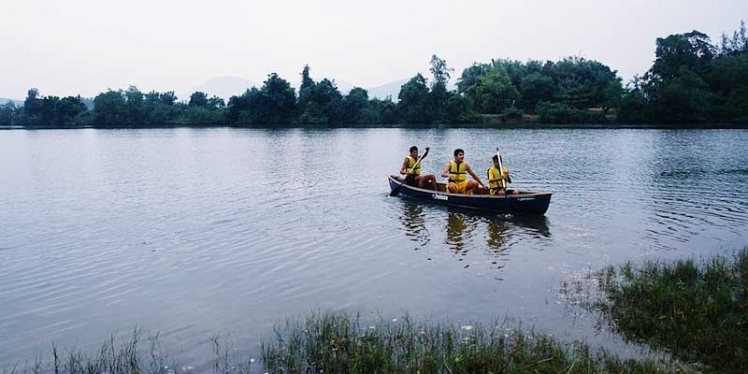 Garamur, Majuli, Assam
One of the largest river islands in the world, it is quite surprising that not many people know about this amazing destination. The scenic and serene landscape will give you a sense of calmness. The site is apt to be announced as a world heritage site soon as it has a unique cultural landscape. Bamboo cottages will welcome you and you can feast on Mishing cuisine like fish, duck and bamboo shoot. Catch the amazing sunsets here and feel blessed. Luit Ghart is a good place to start with.
You can also visit the tribal settlements and buy some homespun textiles.
Mainpat, Chhattisgarh
Have you heard of a Tibetan settlement in the hills of central India? If not, time to visit one now! It is a group of 62 plateaus at 3,200ft that will transport you to a world with prayer flags fluttering in the wind and the famous Thakpo Shedupling Monastery. It was built in 1970 and has beautiful wall murals. You have the option to stay in Swiss tents and enjoy delicious Tibetan cuisine.
There are a number of scenic spots such as Tiger point and Jaljali.
Visit the potato farms and buckwheat that helps control blood pressure and cholesterol.
Jawai, Rajasthan
This is the new leopard-spotting destination in the country! The Jawai Leopard Camp is one-of-its-kind place that offers an uninterrupted view of wilderness and nature. It is located upstream of Jawai Bandh, a large reservoir alive with flamingos, geese, cranes and other migratory birds. Luxury is the order of the day as you can have a private deck overlooking the forests and sandy riverbeds. You can also take up the safari with expert guides and track the elusive cats in customized jeeps.
If you are lucky, you will also get to see the Indian wolf, sloth bear and antelopes.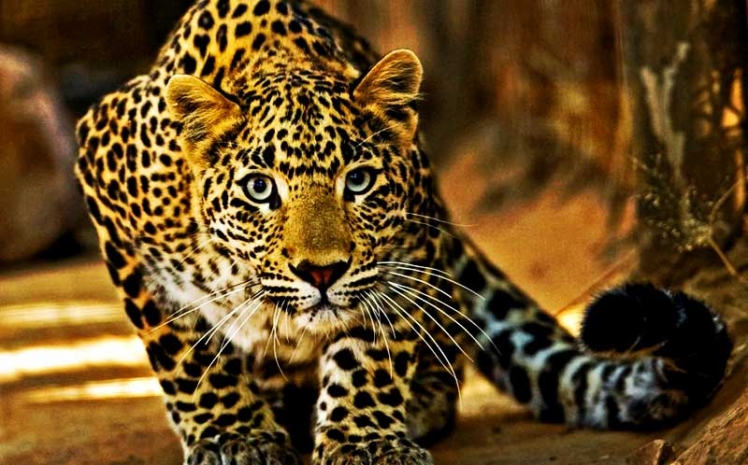 Sometimes it is important to have solitude and explore a place that you haven't heard of. Visit these places before they get crowded just like the rest of them!