Mermaid maternity shoots – There was a time when baby bumps were supposed to be hidden under the clothes, but come on that is the story of yesteryear.
These days' baby bumps are flaunted proudly by the mom to be, and coolest way to flaunt is definitely underwater like a mermaid.
Dressing up like mermaid who doesn't like I mean deep down the heart everyone at least once want to dress like mermaid don't we?
Come on do not lie, the sea shell, top, colorful and sparkling tail and long way hair with flowers, always looks fascinating.
So, it quite makes sense when women are conducting Mermaid maternity shoots flaunting the baby bump in a magical way.
Mermaid maternity shoots –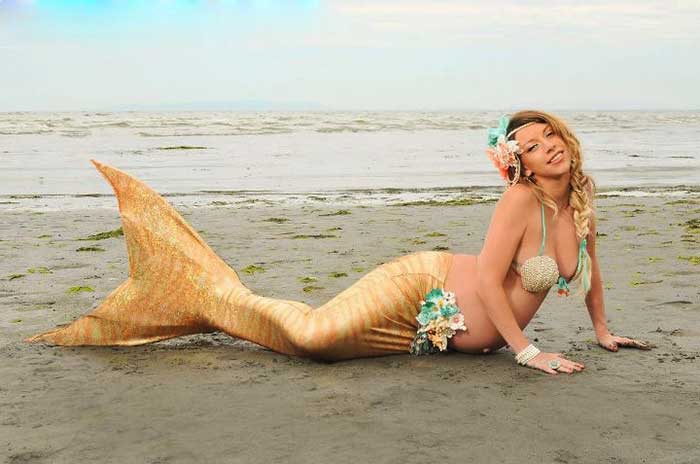 As per Cosmpolitan: The trend started by an photographer named Ulysses Padhila a photographer who posted photos on Instagram and since then the trend of mermaid photography spread like a wild fire. Padhila shoots women playing in sand like a mermaid, diving in water, sleeping on rocks, etc, and the images are beyond words simply magical.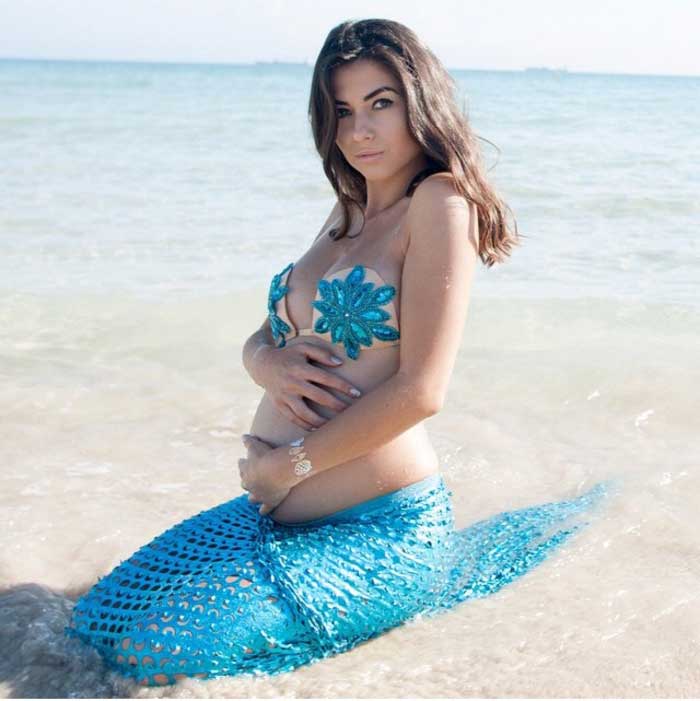 Ok you might be wondering how woman look so pretty and flawless that too under water, well all thanks to individual makeup artist, which the photographer hires which gives a great under sea glow. No wonder every expecting mother is loving the theme and following the trend.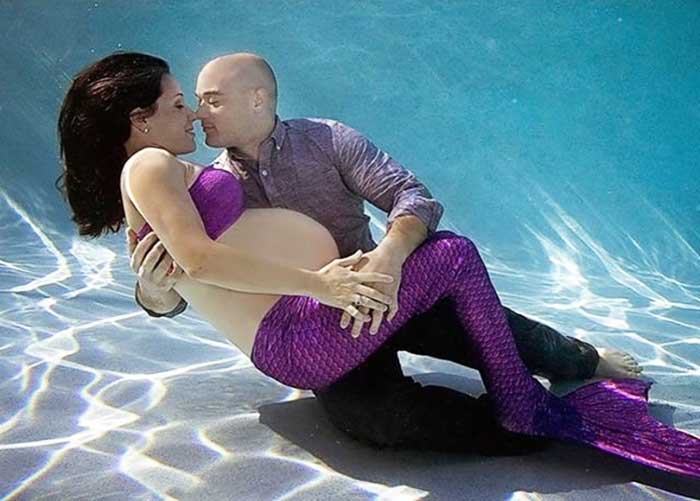 Lovely Couple underwater seems they are completely lost in each other, amazing picture.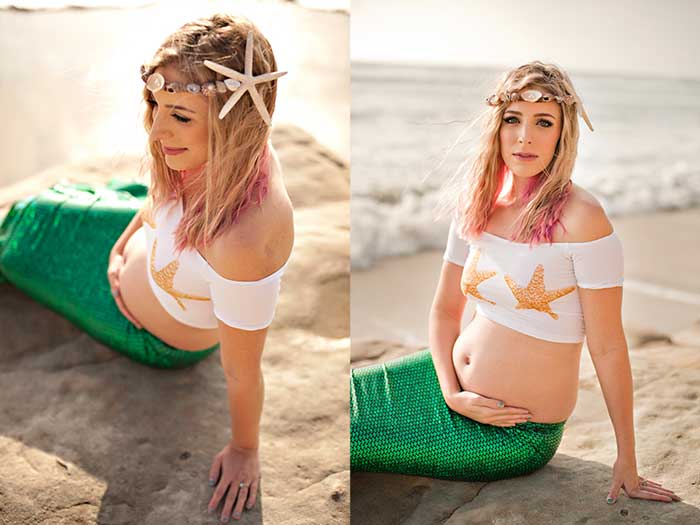 Perfect themed make-up, perfect dress and magical sea and lovely star fish tiara.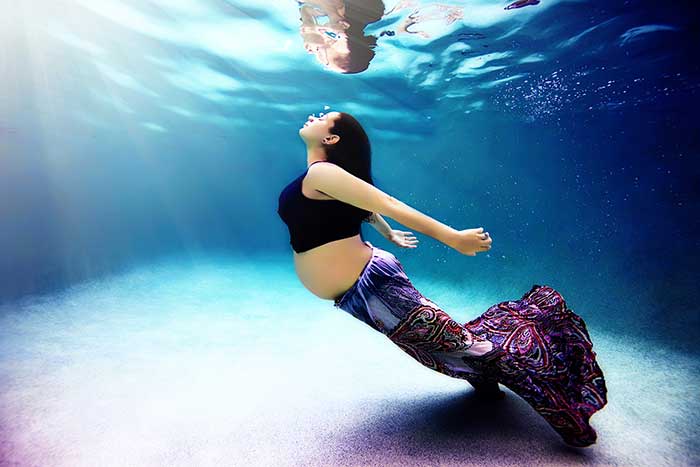 Underwater mermaid photo shoot seems like the mom-to-be is thoroughly enjoying her shoot.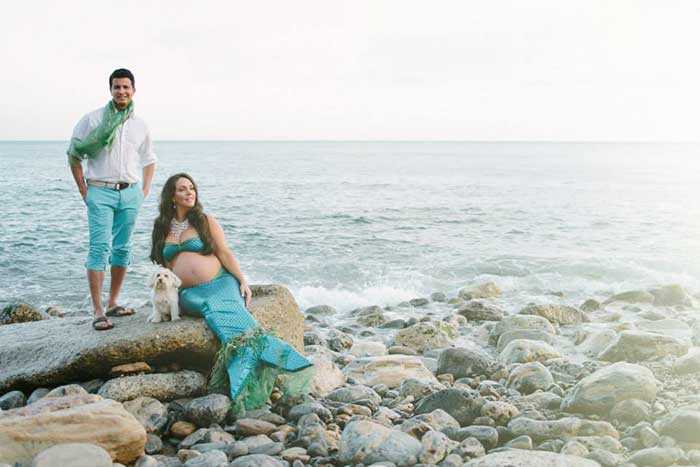 This couple gave the maternity shoot a twist by including their pet, aww so cute. By the way we also loved the color-coordinated outfit of the couple. Can it get any better? We doubt!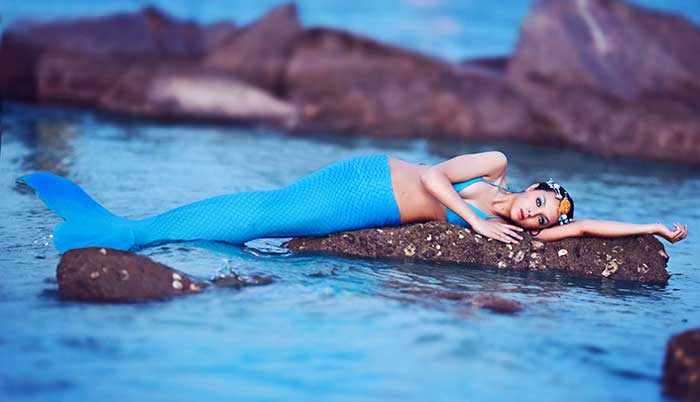 Ok don't mistake it's not a mermaid it's a mom to be, in her early pregnancy period we suppose. Exceptionally pretty the blue water, the rocks and the mermaid outfit gave a WOW element to the shoot all perfect color co-ordinated!
These are Mermaid maternity shoots – I am completely in love with the theme what about you? Are you also confident enough to flaunt the baby bump in style then try mermaid maternity!