Delhi, the capital of India, is also one of the most popular tourist destinationsbecause of the history that it holds from centuries.
From being the site of Indraprastha at the time of Mahabharata, to the land of Mughal emperors and then the British East India Company, Delhi has been an integral part of every story that was ever being told in India's history.
While India rebelled against the East India Company in the year 1857, Delhi was lost to the Britishers in a fight that was called the Siege of Delhi. After that fight, the city was under the direct control of British Government. Firstly it was made a district province of the Punjab but then in 1911, it was made the capital of India by Britishers as they transferred the title from Kolkata to Delhi.
Delhi, the capital of India – After getting Independence in the year 1947, The Constitution (Sixty-ninth Amendment) Act, 1991 declared the Union Territory of Delhi to be formally known as the National Capital Territory of Delhi.
let's have a tour of Delhi
Delhi – The Political Hub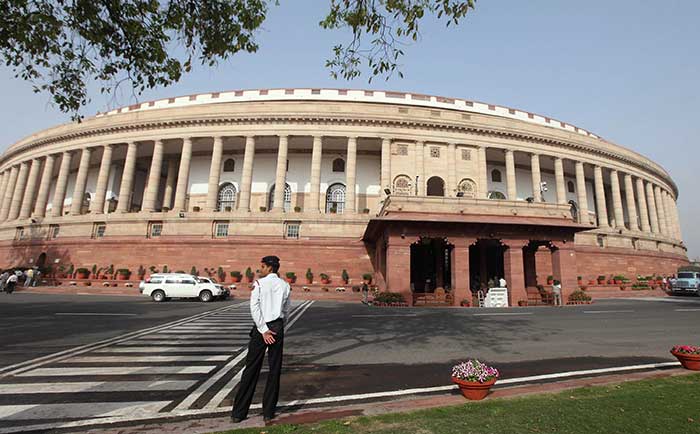 Politics of the whole nation runs from Delhi and it is officially the Political Hub of India.
As we all know the Government of India and the Government of National Capital Territory of Delhi jointly administer New Delhi because this is the place where both these bodies are located. Delhi is a place where all Political infrastructure is also situated, from The Parliament of India to the Rashtrapati Bhavan, and Cabinet Secretariat to the Supreme Court of India, all these bodies are located in New Delhi only. Apart from that, Lodhi Road, Janpath and Raisina Road are some of those areas in New Delhi where all the politicians reside. Whether it is a member of Lok Sabha, Rajya Sabha or a government servant, everyone has got a house in these areas. Going towards South Delhi in Chanakyapuri from India Gate, one can see a whole area contributed to the various international embassies, while local embassies are located near Connaught Place.
Geography and Ecology of Delhi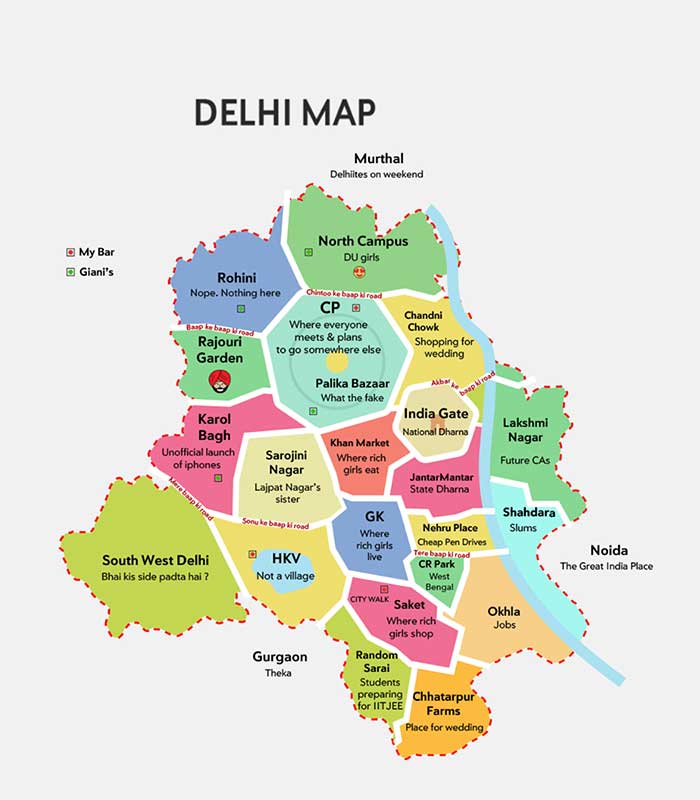 Delhi, the capital of India, covers an area of 1,484.0 km2, where 18 km2is water and 58,322 km2is the metro area.
The city is ranked on 31st as per the Area Ranks of India. Delh is ranked no. 1 in terms of population as the census say that the population of Delhi is 16,787,941, with a population density of 11,312.15/km2(29,298.33/sq mi.) Being located at 28.61°N 77.23°E, Delhi lies in Northern India bordering with Punjab, UP and Haryana. If you are looking at the Geography of Delhi, you should not miss its two major components that are Yamuna flood plains and the Delhi ridge. The Yamuna river is the only water body flowing through Delhi and serves as a water source to the whole city.
When it comes to the weather, Delhi has atypical version of the humid subtropical climate. Here, the temperature is usually 5 to 40 °C (41.0 to 104.0 °F) on an average. The lowest and highest temperatures that have ever been noticed in Delhi are −2.2 and 48.4 °C.
Culture and Food of Delhi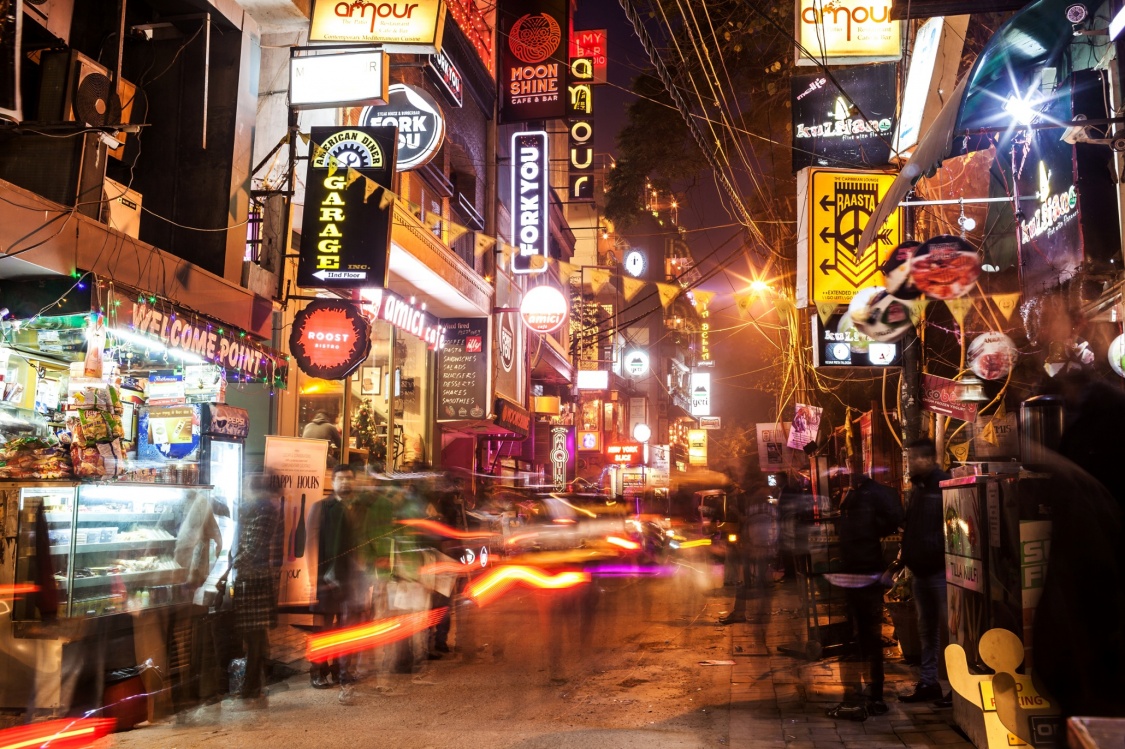 Once you visit Delhi, the capital of India, you will be overwhelmed to see the presence of diverse culture.
Being attached to so many borders, Delhi resides more religions than any other city in India.
In fact, there are various areas in Delhi where you can find a majority of different cultures. Whether it is Punjabis, Biharis, Bengalis, Jaats, Christians, North Easterns, Nigerians or Muslims, you can see all these in huge numbers in Delhi, celebrating every occasion together in harmony. Though people call names to this lovely capital, it has a lot of things in store for you to make you fall in love with it. People here celebrate everything in a larger than life manner and that's the reason why whether it's Diwali, Navratri, Holi or even Christmas, you can see huge celebrations going on in every part of the city.
If you are looking out for the typical Delhi culture, you really need to visit Old Delhi.
This place has the true essence of Delhi and you can find all true Delhiites here. Apart from that, one can simply spend days in Old Delhi because of the food that it has to offer. Famous in whole country for its food, you can simply binge on some delicious Chaats in Chawri Bazar, Parathas in Chandni Chowk's famous Paratha Wali Gali and Falooda at Fatehpuri with some serious Punjabi Food being served in the local Dhabas. If you are done with it, you can go on and eat some crispy Aloo Kachori, Malai Chap, Kathi Kabab with Rumali Roti and Tikki Chat at some of the famous Chaat corners of Old Delhi. Another thing that is extremely famous in Delhi is Chinese food because of so many North Easterners residing here. In every street and corner of Delhi, you can find a Chinese Cab or a Momos corner where you can find some really authentic Chinese flavours.
Places to visit in Delhi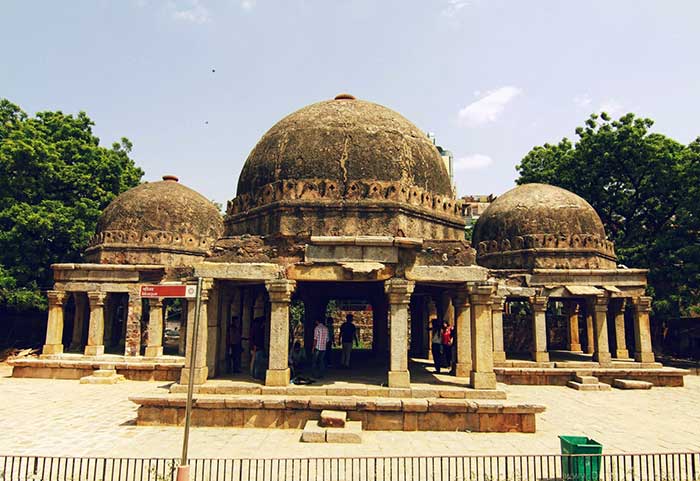 Once you land in Delhi, the capital of India, you will be flooded with the options of different places that you can explore, majority of them will be Historical sites.
There is Jama Masjid, India Gate, Red Fort, Qutub Minar, Hauz Khas Village, Safdarjung Tomb, Humayu's Tomb and Agrasen ki Baoli, to name a few from the historical places. Apart from that, if you love going to the malls, there is DLF Saket, DLF Promenade, Emporio and Ambience in Vasant Kunj along with Pacific Mall in Subhash Nagar and Cross river mall in East Delhi. For the party lovers, South Delhi's Hauz Khas area, Khan Market and Chanakya Puri has a lot of places that are lit up whole night. Last but not the least, you cannot miss street shopping in Delhi because it is so damn cheap. For that, you can visit Janpath, Palika Bazar, Central Market, Rajouri Garden, Chandni Chowk and the most famous of all – Sarojini Nagar.
While this was just a verbal tour of Delhi, the capital of India, I would want you to visit there once keeping aside all the rumours of the city being unsafe and enjoy the beauty of Delhi. I bet you will not be disappointed with all that the city has to offer you.