10.Water Walkers- Dwarka Prasad
Dwarka Prasad, who belongs from Mirzapur, Uttar Pradesh, is known for designing special water walking shoes and oars out of thermocol so that one can skate on water bodies.We should all applaud for this amazing innovation as there are few alternatives for crossing water bodies.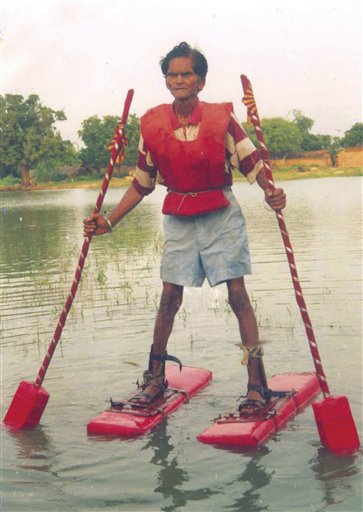 There are many other villagers as well who were not bound in the shackles of constraints and emerged super successful with their creative innovations. We wish that soon whole of India to be empowered by such innovators.