Which Bollywood beauty wears her sari-gown the best? We find out…
The sar-gown look is rather popular with B-Town beauties as it offers the perfect mesh of traditonal and modern, without taking away from the essence of the outfit. We have put together a list of ladies who have been sporting this fad and tell you who works her look the best. Let's find out:
Deepika Padukone:
In a cream Sonaakshi Raaj, Deepika looks ever bit the gracious chic that she she is. Her elegant updo, bright red lips and pear earrings spin magic on the red carpet. This shade could totally have washed her out, but her red lips bail her out!

Sonam Kapoor:
In a yellow Sonaakshi Raaj, Sonam Kapoor looks very similar to Deepika. We like her braided updo, lace work on the blouse and pink lips. We like this shade better than Deepika's. You?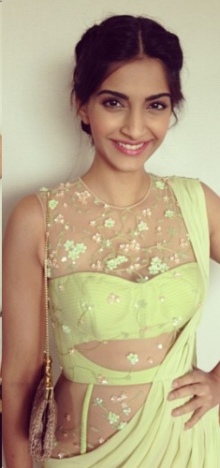 Chitrangada Singh:
Yet another Sonaakshi Raaj, this time in bright red. Despite the colour being delicious, Chitrangada looks rather meh. We are not big fans of her hair and make-up. A nice bun would have elevated this look.


Mini Mathur:
In a beautiful Shantenu and Nikhil, Mini looks stunning. Her wavy hair, bright lips and deatailing on her sari make her look like a diva!

Aditi Rao Hydari:
We are not in favor of her Raakesh Agarvwal sari-gown. The bust looks rather bland. It might worked on a traditional sari, but here it looks off.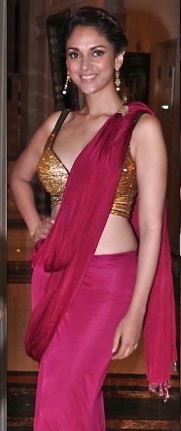 Kajol:
The powerhouse performer gave her Manisha Malhotra dresses a miss by opting for a black Shantenu Nikhil. Not a fan of the color, but we like her messy hair and strappy blouse.