Sweater And Sweatshirts – November is knocking at the door and a mild cold spell is taking over. But who's complaining?
Fashionistas always wait for Winters in Indian Subcontinent for showing off some staid dressing skills. It is the time when you can dress to the nines at a party and be at your buoyant best. Most fashionistas are repelled to the idea of wearing leather jackets and they would pile up their wardrobes with cosy and comfy sweatshirts to pull off that girl-next-door look. Well, we are not quite opposed to idea neither is the epitome of fashion Sonam Kapoor herself. Here are some kickass styling tips you can definitely borrow from Sonam:
Both Sonam and Rhea Kapoor has been endorsing Rhea's brand Rheson for quite some time and Sonam is spotted wearing Rheson designs in various events. Here are some really crisp Sweater and sweatshirts she wore to kill.
Sweater and sweatshirts –
#Girlswhogetitdone:
The super chic sweatshirt speaks volumes. Sonam is spotted wearing a grey one but there are varied colour choices available. It has #girlswhogetitdone printed on it which sums the idea up.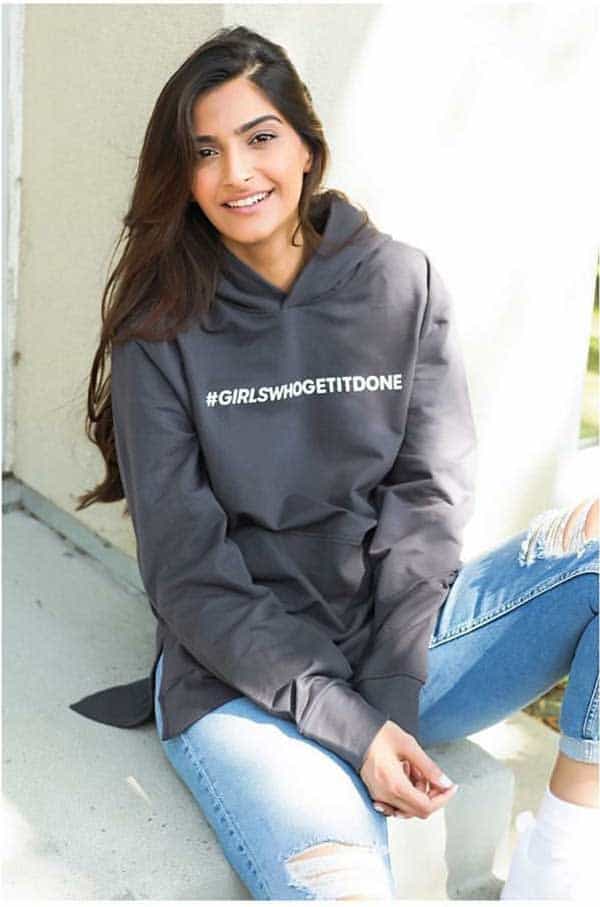 #girlswhoeat:
Then again, there is the 'girls who eat' sweatshirt and Sonam is wearing the Pink one from the lot. There are other colour options available too. The colour that Sonam wearing is downright cute and we can't stare off!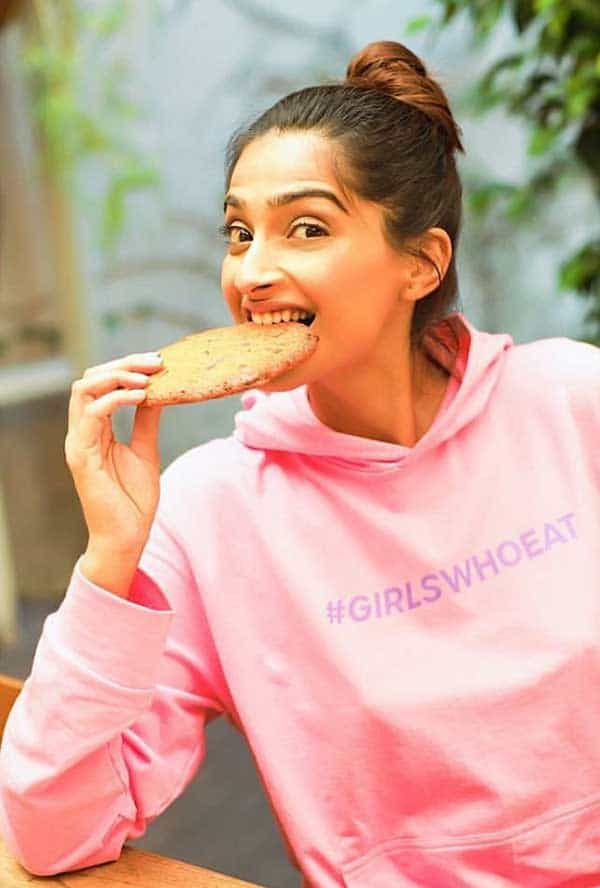 Comfort Zoning:
The colour that Sonam wearing is warm blue. It completely springs up the image of taking a leave from work and spreading out on the couch to read all day.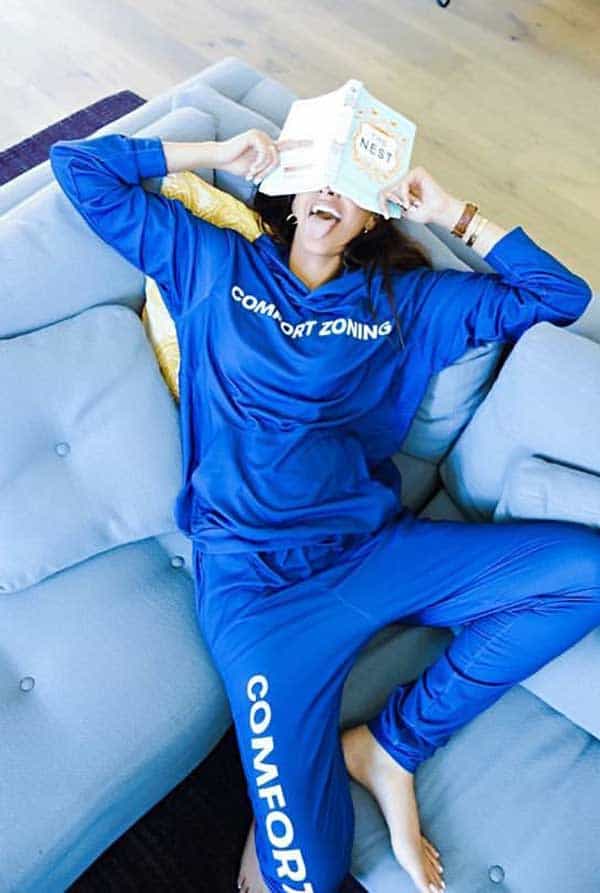 Pearl beaded
Coming to pearl beaded sweaters, these are all the rage this season. Pearl beads can effortlessly oomph up your otherwise boring sweater and they go best with monochromatic colours. There is a wide variety ranging from toned down grey to flamboyant Red available in different renowned brands.
Check out how cool Cobie Smulders looks in a Pearl Beaded sweater which she wore in an episode of How I Met Your Mother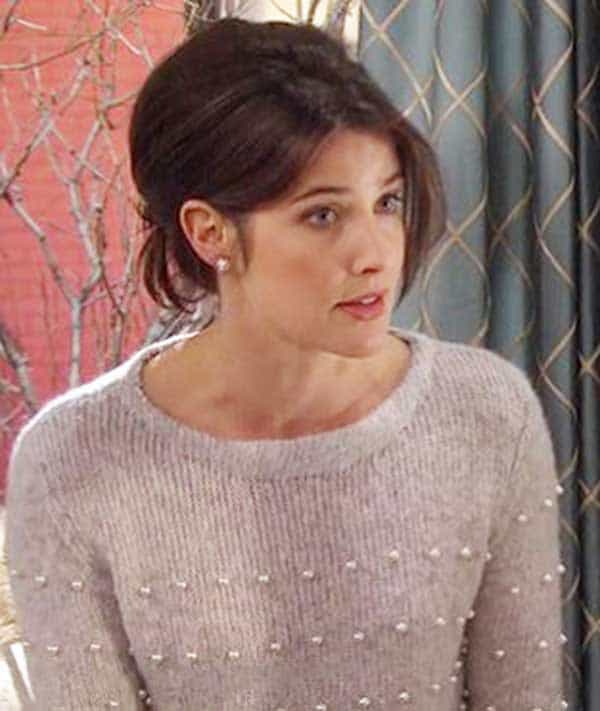 These are Sweater and sweatshirts – So, now that you got your head around the styling tips, put your best foot forward and turn head this winter. Ladies!