Love-Story Of Manish and Sanyukta Paul – Manish Paul is a very funny man.
Let me remind you, that he is also a married man.
Yes, he is. His beautiful wife Sanyukta Paul always supported him in his life. Manish believes that whatever he is today is all because of Sanyukta's support and love. She always encouraged him to follow his passion.
Well, that's what we all do when we truly love and respect someone, right? Well, read their beautiful love-story below.
Where they met? Well, it wasn't in a club or a party, but they were schoolmates. Yes, Manish and Sanyukta were in the same class. Manish was very mischievous whereas Sanyukta was a very studious girl. They were just good friends who used to share everything with each other.
Manish once revealed "We know each other since Kindergarten days. She used to do my homework during my school days while I used to flirt around." Hehe!
School days were over. Now, even in 11th standard, nothing changed as Manish used to flirt around with the girls in college. On the other side, this used to make Sanyukta Jealous as she was the one who realised that she's in love with Manish. It was then in class 12th when Manish actually proposed to Sanyukta. But sadly, she refused the proposal because she thought it might affect their friendship.
Sounds filmy, right?
They were still good friends in their college days as well.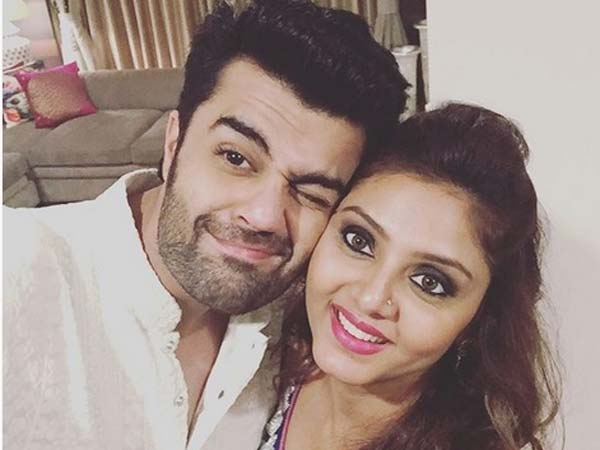 When everything else was going fine, Manish had to shift from Delhi to Mumbai because he was working as a VJ with Zee Music. So, it was important. You know that saying "Distance makes the heart grow fonder."
Well, that was it. Sanyukta then decided to say "Yes" and said she's ready to live with him because the distance was unbearable. Distance can sometimes bring two people close forever. They decided to get married and even though they too belonged from different communities, it wasn't a problem because even their families were close to each other.
They dated for 9 years, and then in 2007 tied the knot.
The best thing about all this is, Manish is now a big star but he never forgets where it all started. In an interview, he once revealed "I was nothing before I tied the knot with Sanyukta. She made all the difference in my life. It was only after our marriage that I became so serious about my career."
He also added, "…She's the wind beneath my wings."
Now, they're living happily together and are also proud parents to a baby girl and a baby boy.
(Source: BollywoodShaadis)
This was all about the Love-Story Of Manish and Sanyukta Paul.