Off Shoulder Tops
Ladies, you must be very well familiar with this particular line that says – Fashion is never ever going to get fade. And, just to prove this there are many chic magnet outfits that are in trend.
Whether be it ripped jeans or the dashing crop tops that are almost sexy in styling way. Well, now there's one more outfit that you can include in your wardrobe – and I'm talking about the off shoulder tops.
No doubt, these tops are too beautiful and it makes you look even prettier once you wear it. The best thing about this top is that it comes in different patterns and is truly eye-catchy. In simple words, you will fall in love with this clothing once you wear it. (Wink!)
Yes! And that's what is completely satisfying. Right?
Well, before you make your pockets empty on these off-shoulders tops; just take a look at them as it will be more helpful while picking up one.
1. Embroidered 
This particular off shoulder top is super cute and chic at same time.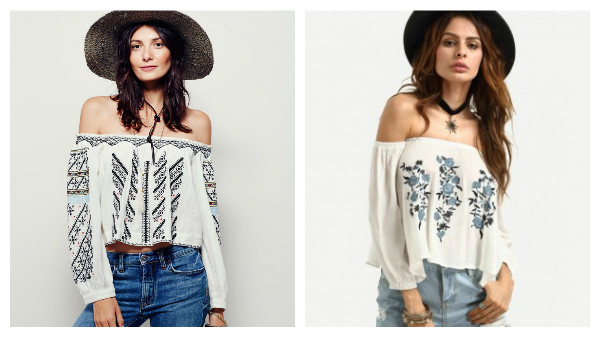 2. Denim
Denims are back in a big way. And you have to try out this bewitching top. What do you think?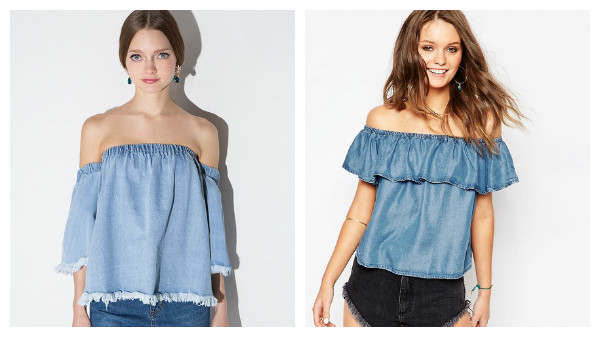 3. Floral
Floral designs cannot be boring or out of trend. So why not try this on your next soiree or date?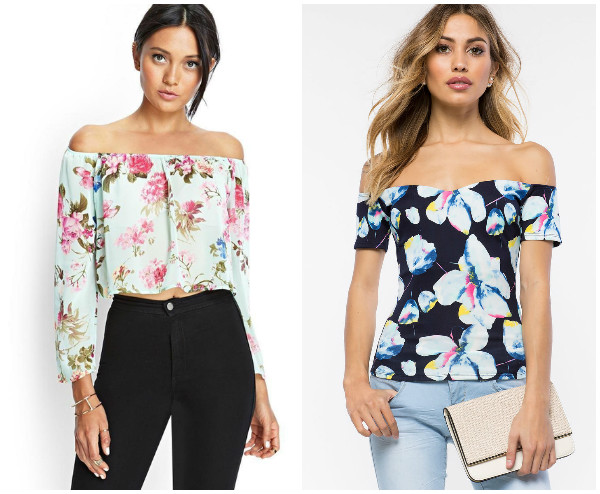 4. Strappy
Strappy off shoulders look elegant and happening at the same time. You can team this with mid to high waist jeans or skirt as shown in pic below.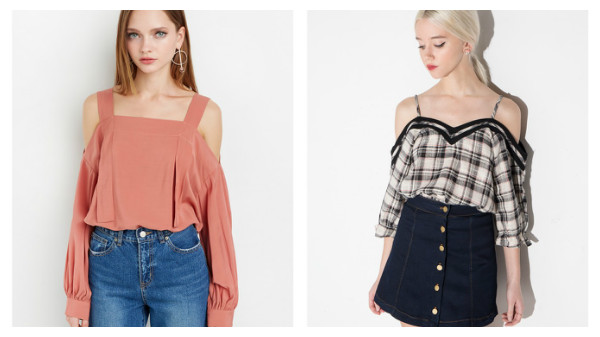 5. Pleated
This is another simple yet chic top that you can rock!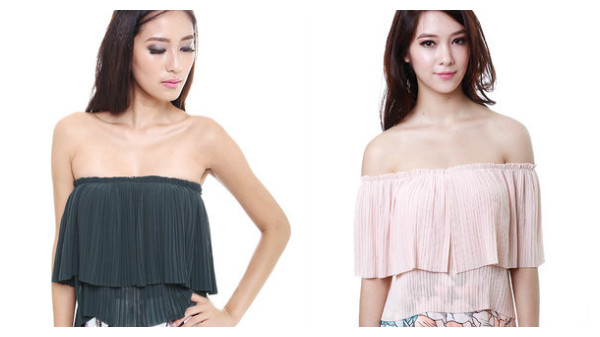 6. Drop A Line Striped 
This striped shirt off shoulder top is uber cool and those who like to unconventional can definitely go for the same.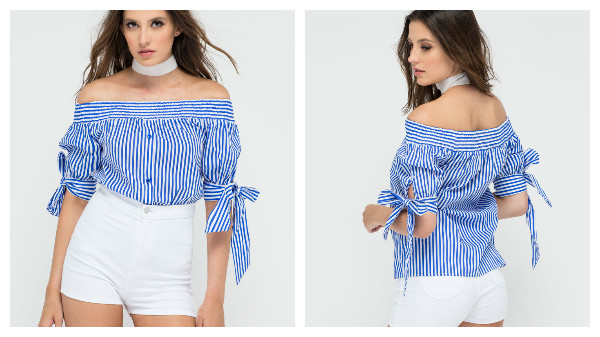 7. Fluttering 
Flutters and frills are great element on clothes and it undoubtedly amps up the attire.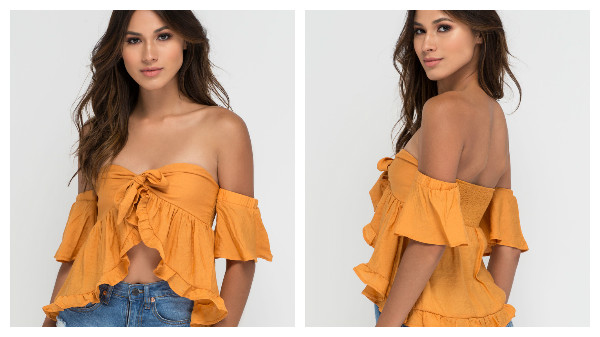 Which one is your favorite ? Let us know in comments below.