Have oily skin? Fret not! We tell you ways to get your make-up right.
Let's face it, oily skin is one of the trickiest types to deal with. We know how you battle the T-Zone and worry about breaking out into pimples and rashes. Here's an easy way to keep your oily skin glowing. Follow these tips!
Priming your skin:
Before anything else, it's important to use an oil-free and anti-shine primer. You have to do this after washing your face clean and before applying foundation.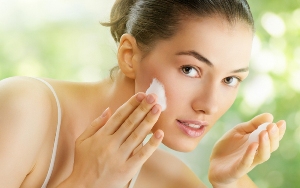 Skin-specific foundation:
Always opt for a foundation that's specifically made for oily skin. This way, you can avoid excess moisture in your skin. This holds true for blush and powder too.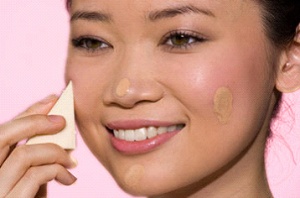 Too much powder is not good:
Although it's the simplest thing to do, to dab on a lot of powder to reduce the shine on your face, it can be quite disastrous. Too much powder can make your skin cake-y and clown-like. Use a blotting tissue to wipe out excess oil and powder. For better results, go for matt powder.
The besan-dahi pack:
Use besan (flour) and dahi (curd) to prepare a quick face pack at home and apply it on your face before doing up your face. The flour will absorb excess oils and also remove tan, while the curd will help maintain the moisture level.
T-Zone:
Keep your T-Zone (forehead, nose and chin) from accumulating oil. It's definitely one of your troublesome areas. So keep a treated tissue paper handy and wipe your T-Zone clean after every 3-4 hours (depending on your skin)