There are a host of laptops available in the market today. To lure the women customers, manufacturers are now designing vibrant widgets with advanced features just for girls. We bring 7 such laptops made for women.
Gizmos are not same for all!
Men and women have different tastes and preferences.
When we talk about gadgets, be it tablets, mobile phones, or laptops, women prefer stylish products which are handy, whereas men get attracted to gizmos with advanced features.
Manufacturers of various gadgets respect this difference and they keep introducing 'feminine' widgets to cater to the choices of their women customers.
For all the women who wish to buy a new laptop and for all the men who look forward to surprise the women in their lives by gifting them one, we present in random order the top seven laptops for women.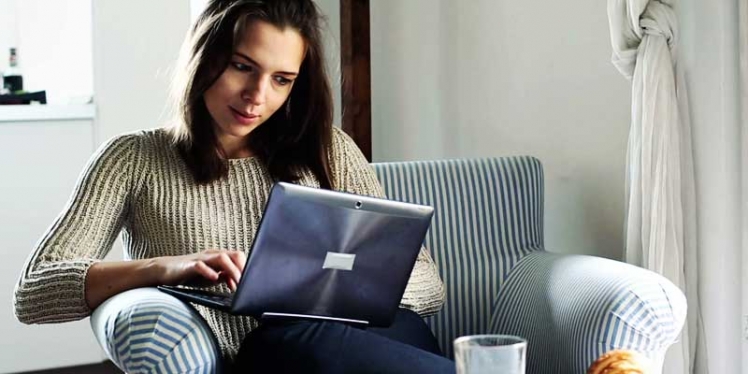 1) Apple MacBook Air:
The MacBooks from Apple are lightweight laptops, just the way women want them. Available in 11.6-inch and 13.3-inch displays, weighing 1.08 Kg & 1.35 Kg respectively, the laptops provide impeccable picture quality.
2) Sony Vaio Z Series:
Another handy laptop, with high-resolution Full HD display and anti-reflective glossy finish, the Sony Vaio Z series can sweep any woman off her feet! This sleek and slim notebook is only 16.65 mm thick, and weighs 1.170 kg. Sony has always succeeded in creating laptops which become an instant hit with women.
3) X2 StyleBook:
Designed especially for women, the X2 StyleBook comes in an enticing shade of pink – a color most women love, as well as other vibrant shades, including white, silver, black, lavender, blue, and green.
4) HP Eco:
Made for environment conscious women, this stylish and environment friendly product from the house of HP uses solar cells for power and comes with a bar code scanner. Mated with a matching bracelet which reads pulse and blood pressure, the gizmo is available in an eye-catching green shade.
5) HP Fitness:
A must for the fitness freaks, the HP Fitness has all the properties of a regular laptop. What makes it different is its ability to control one's fitness regime. It works as a weighing machine and can also measure one's workout.
6) HP Perfume:
Equipped with all basic features, this laptop has a special attribute with which it can download 'scent files' – an amazing technology that can freshen up any room!
7) HP Makeup:
Women & make up are inseparable and HP makes good use of this combination. The HP Makeup laptop resembles a makeup kit and has a reflective screen that works like a mirror. It also has a nail printer. What else would a woman want?
Though men and women may use the same laptop models, but the above-mentioned dainty ones can make even the most boring tasks exciting for a woman.
If you are a woman who loves ebullience or if you have a fun-loving lively woman in your life, you now know which laptop to buy!