How to take perfect selfie – Clicking the 'perfect selfie' may be easily achievable now. Here are the secrets to the selfie that can become a rage for your Instagram posts.
With Bollywood actress, Kareena Kapoor's ads on clicking the 'perfect selfie' while binging on a Magnum ice-cream are doing rounds on television and have gone viral over the internet too (Kareena being the Brand Ambassador for Magnum), you may well want to know how you can have the best selfie for your Instagram Post.
Now that the word 'Selfie' has taken the tag of officially being a word with its entry in the Oxford Dictionary, it has inevitably come to be a prerequisite to your social networking profiles and your social life in general. As against popular belief, one may not be able to click 'the perfect selfie' at the first attempt.
'Practice makes a man perfect'.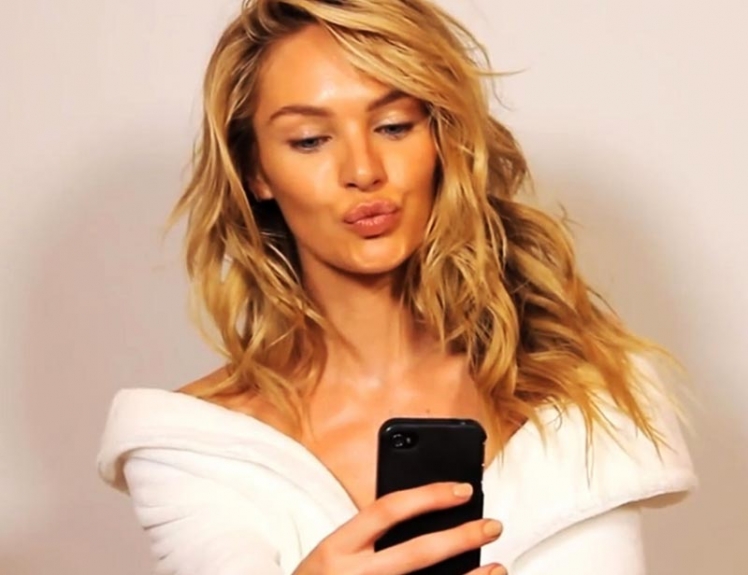 This saying goes well with selfies as you need a lot of practice, patience, bright lighting conditions and some mobile apps that will enable you to tweak your picture before you upload them on your social profiles.
Here is what you need to get your selfie right at point:
Check your background for any unwanted, unkempt objects and make sure you take the picture in a way that highlights your sunglasses, your new haircut or the funky neckpiece, if you desire to flaunt them in the picture. Just pump up your looks with a little lip-gloss or kajal and enhance your best facial features to feel and look confident.
Mostly, selfies turn out to be great if the phone is help up high enough and a little away from you at a 45 degrees angle. But, it may not always be true for all so, try posing in different angles to check what suits you best. You may stand in front of a mirror to pose in different angles while turning your face on varied sides to see if you look cute while shot overhead or beautiful in a side profile.
Try clicking pictures without your phone cover and you will note the difference. Even though your phone cover has a hole for the camera lens, but to get the right focus and brightness, remove the mobile cover and shoot with the phone itself.
Copying a celebrity selfie may not be all that helpful to you. You may not be able to achieve the right gaze and pout that the face you are trying to copy might have got. It is better to flaunt your original style, experiment with your looks and discover the 'perfect you'.
It is important to check the lighting conditions before the shot. Natural light renders brighter colours than artificial ones and sometimes even softening the amount of natural light in the room by drawing curtains can draw more attention on your facial assets and make them appear more prominent. Shooting with lights in front of you serves better for the picture than when you have sharp lights behind you, covering your face with shadows.
It is always better to install apps on your mobile that can come handy when you are not looking your best. Tweak, Photoshop, colour correction and photo-edit all become simpler with a simple touch of these apps. You can even give a radiant glow to your face or lighten those dark circles by filtering your selfies and adding effects. Why be satisfied with a single selfie when you can build a collage around it by cropping your pictures to a size you deem as appropriate.
It is preferable to take single shots rather than continuous shooting. Taking continuous shots may blur your images and drift the camera's focus onto something in the background.
Make your hair look more voluminous in the selfie both at the centre and at the sides by using some bobby pins to make a puff in the centre or tying up the sides of your mane. This would help you achieve a fuller look for the selfie.
Using front camera for the selfie is not recommendable as it will lower the picture quality.
Only you can hang around patiently for a selfie. So, make the best of your patience and creativity to unravel the perfect self-portrait. Enjoy the selfie fad!
Now the 'perfect selfie' is not a distant dream for you and who knows you might as well get a chance to click selfies with Kareena Kapoor as the Magnum ice-cream brand is calling upon its consumers to send their best selfies with the ice-cream (#Lost in Pleasure selfies) for the contest.
So, tap all the possibilities in your phone camera and get featured in the Bombay Times.