It is truly a thrilling and liberating time to be an established actress in Hindi cinema, a time when risks are smiled upon and when roles are pushing various envelopes.
The 5 women singled out for applause based on their remarkable performances and the characters they played, that include, an over bearing infidel Kashmiri mother, an abandoned Dilli bride , an ageing overweight depressed Bolly actress, an abducted girl and a so called tourist, a Delhi corporate executive, a national level jaat buddhi sports girl, and a Kanpur rebel in her own right!
What an amazing range, and those are just the labels.
The true magic lay in richly textured and well-etched characters they created, those actresses ate up their male partners as they stood out as the "Real Heroes" of the movie!
Here they are:
Tabu Hashmi Over Shahid Kapoor and K K Menon In "Haider"
Her husband, a noble doctor, constantly imperils their very existence, and we come across her teaching a classroom full of children to parrot the definition of a perfect home, in perfect unison. Ghazala Meer is Shakespeare's Gertrude but armed with Indian-mother possessiveness, a woman who rushes onto a cricket field and points a gun at her own head to banish her boy, to keep him from mixing with militants.
Many years later, walking through a field, mother and son discuss that memory strung violently high. He accuses her of bluffing, and it is at this point that Tabu, so far luminous, emotional, inscrutable, all arrows we know well from the formidable quiver of her filmography, smiles a heartbreakingly wry smile, the smile of a mother who knows so much more. And, equally, of a woman who wistfully, earnestly, longingly wishes she didn't know better. As lover and as liar, Tabu is sensational in Haider. She screeches, she sobs, she succumbs, all with a miraculous consistency, elaborately crafting one of Hindi cinema's most memorable characters.
Haider(Sahid Kapoor), Khurram Meer (K K Menon) and Dr. Hilal Meer (Narendra Jha) seemed like meagre branches of Tabu's magnanimous performance tree in the movie.
It is the kind of work that reveals more magic with each viewing, one that embeds itself in audience memory and one that, standing as it is boldly left of centre, becomes the heart of the film. And throbs so damn strongly it changes the beats set by the Bard.
In other words, the mother of all performances.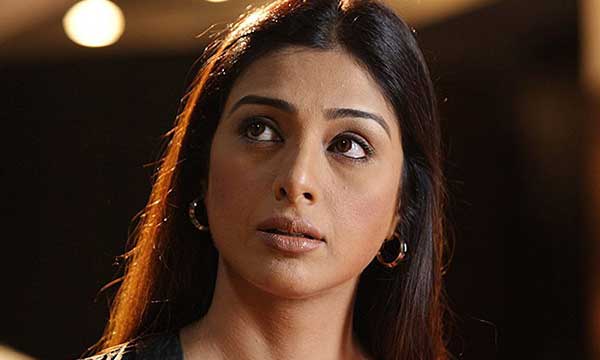 Kangna Ranaut Over Raj Kumar Rao and R Madhvan in "Queen" and "TWMR"
Bring on the "Queen", bring on "Tanu Weds Manu Returns" and a few more years!
In any other year, Kangna would be the champion in her movie!
Carrying off Queen, directed by Vikas Bahl, is no small feat, for the entire film rests definitively on the shoulders of one actress. Ranaut, playing the simple Delhi lass Rani Mehra, excellently, and seemingly effortlessly, captivates us from the start as she hungers for the right selfies and sangeet steps. She comes so close to the audience that we can almost hear her heart break, and we are curiously perched on her shoulder as she decides to fly solo for her honeymoon. Rajkumar Rao, a brilliant actor otherwise, fades in her presence, and how!
And then someone tries to pinch her bag.
This is the moment that Rani and Kangan, the real girl, dig their heels in and hold on tight, throwing out hysterics in hyper-real fashion and making sure she's won us all over, this gritty girl who refuses to fade.
Kangna has written her own dialogues in the film, fashions a character with undying spirit and verve, who also, as it happens, is most unlikely to be able to spell verve, or even say it right. The way she says "hawwwww," the thrill she finds in a lassi drinking competition, the infectious twinkle in her widened eyes when telling a "non-veg" joke, her brilliant unselfconsciousness… Nobody enchanted us like Rani, and there's never been a character like her.
And yet, she comes again, as Tanu and Datto in "Tanu Weds Manu Returns", lest she failed to mesmerize us in the prequel, in her thoughts only. Datto eats it all up! All! Absolutely! The earthy urban Jaat girl with a hidden charm of a lover girl and the character that holds her head high, be it Dr. Sharma (R Madhvan) or Babban Awasthi (Jimmy Shergil) in the sight! She doesn't let anybody show up, when she does!
She shined as Tanuja Trivedi and she shined as Kumari Kusum Sangwan!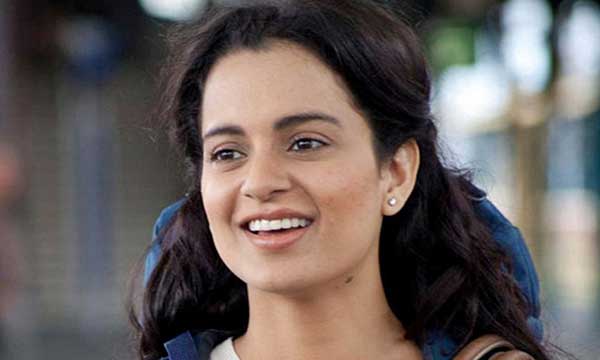 Vidya Balan Over Naseeruddin and Imran Hashmi In Dirty Picture 
In a pivotal scene of The Dirty Picture, Vidya Balan as eighties screen bomb Silk Smitha is trying to button a pair of jeans. The scene, meant to define a depressive phase in Silk's life, requires her to look overweight and she grapples with the zip and the button.
What strikes you about the scene is how the camera zooms in on her paunch. Probably no other mainstream heroine in image conscious Bollywood would have agreed to let the director portray her as a fat woman – no matter what the script demanded. Vidya Balan though, has forever broken rules. She made her Bollywood debut as a 27-year-old in 2005 with Pradeep Sarkar's period romance Parineeta as a demure, dusky girl essaying old-world charm. Not many girls would have gone for such an image with their first film in this era when uber-westernised chic is compulsory for wannabes.
If her uninhibited performance in The Dirty Picture breaks all stereotypes associated with Bollywood heroine, many in the industry have hailed her as the industry's "bravest hero" considering the film wholly banks on her and the fact that not many even among male stars in male- dominated Bollywood would dare to toy with image as she does with her's in the film. Naseer and Hashmi were pani-cum-chai in front of her in the movie (Sorry guys, I know it hurts, but the truth must prevail)
If she has avoided projecting a stereotyped image overall, Vidya makes sure to come across as different even off the screen. At a time when most top heroines cry off the rooftops as to how they believe in being fiercely competitive and are obsessed about being the best, Vidya cuts a chilled-out picture for herself.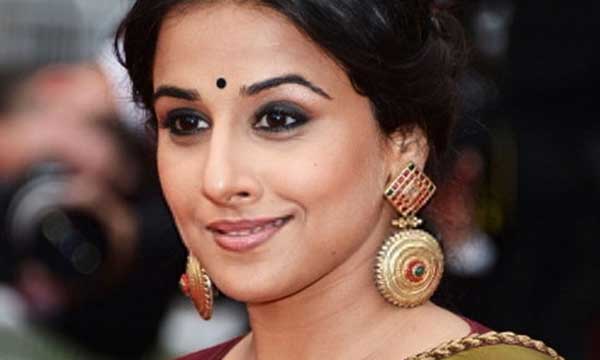 Anushka Sharma Over Neil Bhoopalam and Darshan Kumaar in NH 10
Brava Anushka Sharma! In an industry that likes its heroines to be dolls, on and off screen, Sharma has put her name, reputation and bank account behind a film that few would have the gumption to touch. NH10, directed by Navdeep Singh, is a dark, unforgiving film that offers its viewers a little relief, few songs, no dances and no silver linings. It's tense, gripping and violent in a way that doesn't let you dismiss it as filmi. It's also proof positive that Anushka is not just a gifted actress, but a bold producer too.
Anushka Sharma, who holds NH10 together with an outstanding acting performance. There are other actors in the film, including the veteran actress like Deepti Naval. Anushka's love interest played by Neil Bhoopalam and the protagonist villain played by Darshan Kumaar, but only Anushka is able to rise beyond the thinness of the script and its weak characterisation. The male counterparts become non-existent in the scenes with Anushka! As Mira, she is unaffected and entirely credible, whether she's making a work presentation or spilling blood. Her screen presence is phenomenal and it's the reason that NH10 can lay claim to being that rare breed of Bollywood films that doesn't suffer from The Curse of The Second Half.
Post-interval, NH10 is mostly Anushka's running, getting rude shocks and occasionally driving. It should get monotonous, but it doesn't. It's an absolute Anushka movie!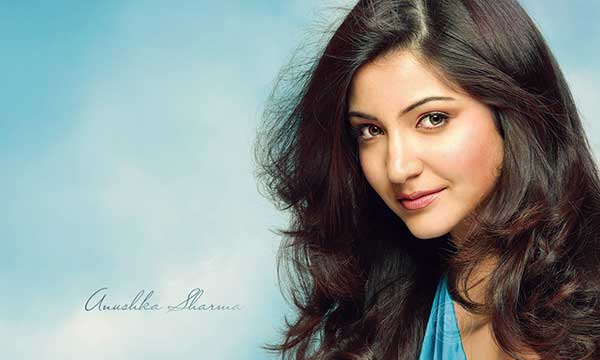 Alia Bhatt Over Randeep Hooda In "Highway"
A sheltered girl kidnapped the night before her wedding, Veera Tripathi has no business pluckily falling in love with her dour abductor Mahabir, played by Randeep Hooda.  And yet she does.  She confides in him, sings to him, provokes him, and atypical even to Stockholm Syndrome, begins to mother him while envisioning a future together. It is all beautiful to look at but decidedly deranged, and Alia shines effervescently and credibly in the demandingly odd part.
The film is practically a collage of Alia moments and she pulls off all the moments very well. What could have been hammy and laughable comes across as endearing. She even excels at a tremendous, five-minute long, single take shot in the climax, a million things could have gone wrong here, but she hits the right notes, thanks no doubt to Ali's direction.
It was out and out an Alia movie. Though Randeep was quite a performer as Mahabir, yet he could not come out of Veer'a shadow in any scene whatsoever!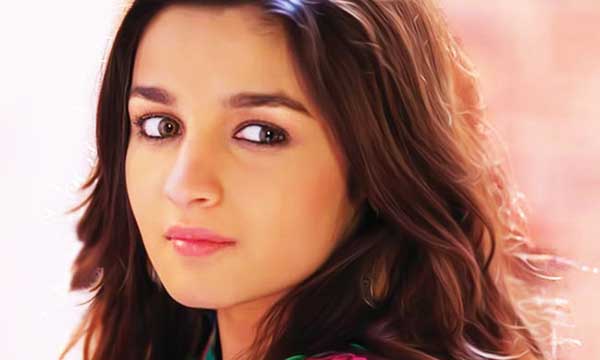 With all these substantial woman performers breathing easy in their skin, the future of Bollywood's leading ladies and some sensible cinema worth our money, seems really bright.