Fresh hair trends – We are really pumped up that the new fashion week begins.
Lakme India Fashion Week is what all fashion enthusiasts look up to. The runway designs, the adept designers, the groundbreaking trends and the innovative characteristic of the event leave all of us spell bound. We take cue from the styles that are featured on the models and turn our personal fashion games on. Also, Lakme India Fashion week spells fresh life into the fashion scene of India bringing forth unique designs, cuts, prints and patterns.
Lakme Fashion Week Summer Resort is in the pink, we have spotted some high-spirited fresh hair trends which we should copy STAT.
Fresh hair trends –
1 – Buns with bangs:
The flowers, twigs and crowns as hair accessories are not new to us as floral tiaras are ruling the fashion scene for quite some time now. Anita Dongre brought the old wine in new bottle with some tweaks in her fashion show where the models were seen in some chic buns secured in floral tiaras which were fresh as a dew drop.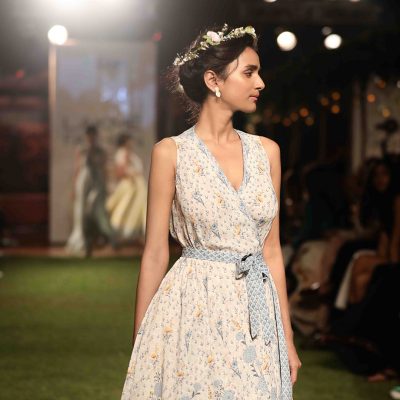 2 – Antenna hairstyle:
We have been sprang with this pleasant surprise in the very first week of Lakme Fashion Week Summer Resort 2018 among which the antenna hairstyle was really off the beaten track. It was edgy but probably wearing an antenna on hair as a street style or even at a party for common women will be a tad overkill no matter it looks dope on the runway.
3 – Juxtaposing colours:
This Dhruv Kapoor+Ragini Ahuja show weaves a dream in their fashion show. The multiple coloured hairstyles you can actually try at the Lakme salons. They have clubbed two colours in a non-ombré manner which cock a snook at your hazel nut mochas and Caramel browns and replicate the colours of ice and fire.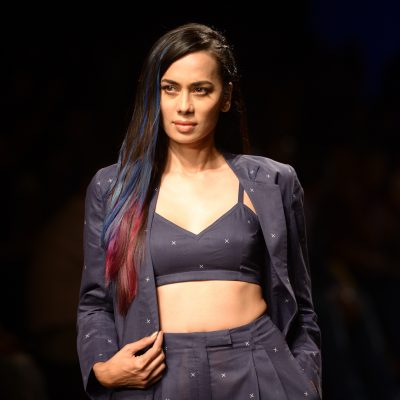 4 – Vintage side braid:
The Padmaja show was a breath of fresh hair as it brought the vintage side braids in the limelight again. It was as if the times of 50s assumed life again.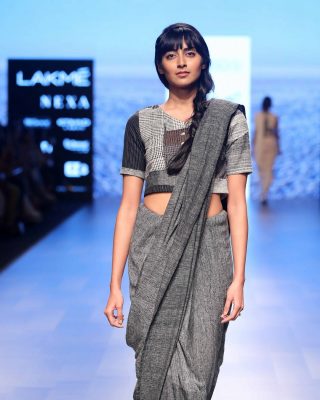 5 – Edgy distressed buns:
It draws inspiration from rural women and leaves the bun a little messy, distressed, so to speak. Some tribal tattoos are also tagged along which made for a beautiful sight at the Pankhaja Sethi + Odhisha Weaves showcase.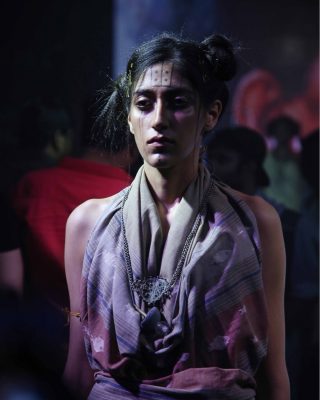 6 – Sleek flowing hair:
This will be your go-to this season for the unmatched comfort level. Hemang Agarwal incorporated these sleek hair trends on his models which inspires us a great deal.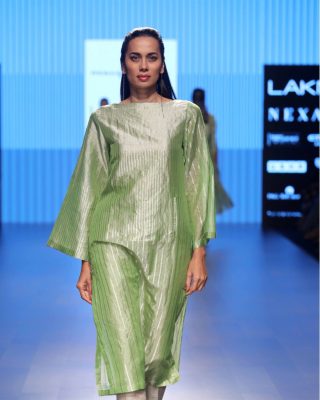 7 – Shiny buns and ponytails:
Rajesh Pratap Singh vouched for shiny buns and ponytails that are simple yet chic. No wonder, these hairstyles are going to reign supreme in the fashion season.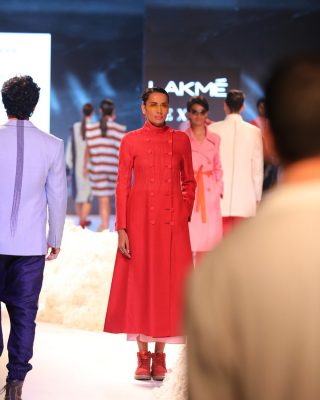 These are Fresh hair trends – Now the verdict is out, you can while away some time before the mirror to master these hairstyles because these are downright trendy and will help you to grab eyeballs.