Yashasvi Jaiswal – The under-19 Indian cricket team is on a tour of Sri Lanka.
The series has become the most talked seriously of the country because Master Blaster Sachin Tendulkar's son Arjun Tendulkar is going to play for the first time in the under-19 team. But it will be an injustice to ignore the other stars who have been selected in the Under-19 team this year.
Yes, apart from Arjun Tendulkar there is one more boy from Mumbai who has made his journey to the under-19 team and this boy deserve you all to know about him.
We are talking about the 17-year-old Yashasvi Jaiswal who used to be a Pani-Puri vendor once.
Let us tell you that the Journey of Yashasvi was not so easy. Yashasvi is basically from Uttar Pradesh when he came to Mumbai he had no place to sleep and had nothing to eat. But his passion for cricket fought against all these difficulties and finally, he has reached where he wanted to.
Each and every Indian should read his inspirational story and should feel proud of Yashasvi.
His Dream Of Cricket Brought Him To Mumbai!
Yashasvi Jaiswal is from Bhadohi, Uttar Pradesh. His father is a small shopkeeper who has two sons and Yashasvi Jaiswal is the younger one. Yashasvi came to Mumbai to make a career in the cricket field. His father did not even oppose him, because it was anyways too difficult for him to raise his family. That time Yashasvi's uncle used to live in a small house of Worli, Mumbai but as the house was too small, Yashasvi had to spend his nights in a dairy.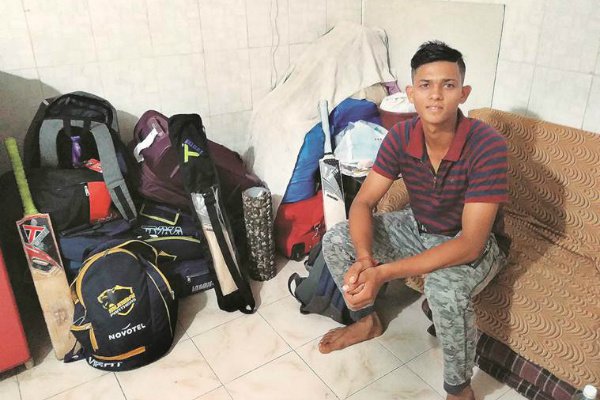 The Dairyman Thrown Out Yashasvi's Stuff
As Yashasvi Jaiswal didn't work but only sleep in the diary the dairyman thrown all his stuff out of the diary saying that you cannot live here because you are not a worker here. His uncle who used to live in Worli was a manager in 'Muslim United Club'. He asked the club owners to let Yashasvi live in a tent of the club. Yashasvi lived in that tent for the next three years.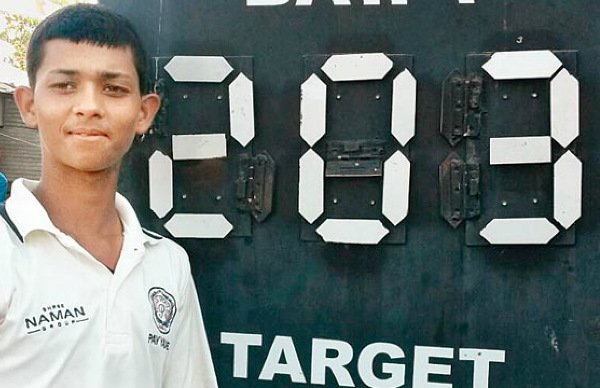 Used To Sell Pani-Puri
Initially, Yashasvi's father used to send him some money but that was not enough for Yashasvi to survive in Mumbai. Therefore, he started selling Pani-Puri during Ramlila in the Azad Maidan, let us tell you that it is the same place where he used to practice. "I used to earn good money during Ramlila," said Yashasvi in an interview. I used to pray that my teammates did not come there to pani-puri and sometimes when they come I try to ignore them or to hide because it seemed bad to serve them. "
This young cricketer also played with big players to earn some money.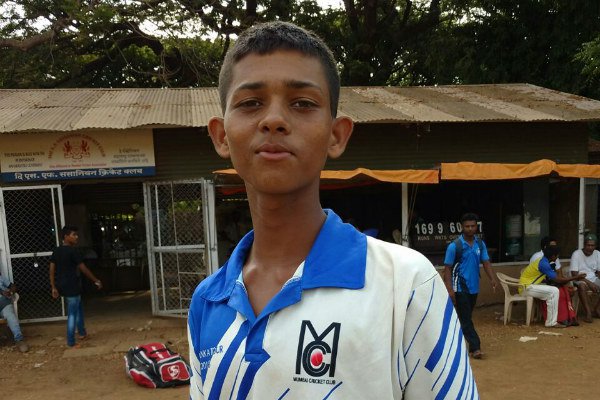 Had To Stay Hungry
Yashasvi Jaiswal used to live with the ground's man in the Tent. They had to do all their household works by themselves and Yashasvi's duty was to cook food for everyone. There was no electricity, so candlelight dinner was done every day. And whenever he didn't obey ground's man, he had to sleep hungry stomach.
According to Yashasvi, "I always used to see that boys of my age bring food or their parents giving them a big lunch. There was no breakfast for me. I had to go to beg others to buy breakfast for me."
As there was no electricity, there was a terrible heat inside the tent, so they had to sleep outside.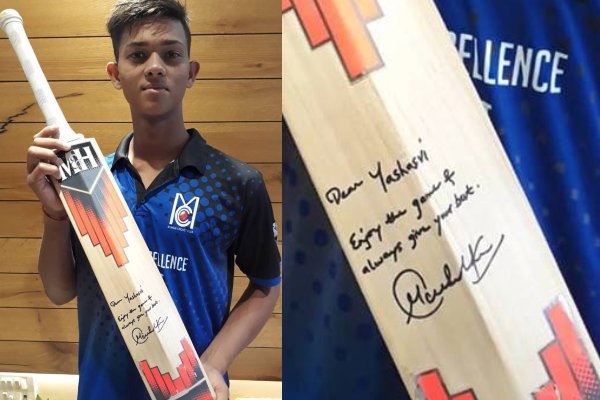 Local Coach Extended Hand
And one fortunate morning Jawala Singh came to Yashasvi's life. Jawala Singh runs a Cricket Academy in Santa Cruz of Mumbai. Jwala also came to Mumbai from UP and was living in absentia. So he was able to see his younger self in Yashasvi. Recalling his first encounter with Yashasvi, Jawala says, "I went to Azad Maidan in 2013 and saw Yashasvi practising there. Then, despite being 11-12 years old, he was easily playing against well-versed bowlers. He is gifted. He made 49 centuries in just five years. "
Jwala Singh recognized the shortcomings of Yashasvi and worked hard on them and gave him a place to live.
Some time ago, Sachin Tendulkar had also invited Yashasvi Jaiswal at his place and cleared all his doubts. Tendulkar was quite impressed with Yashasvi.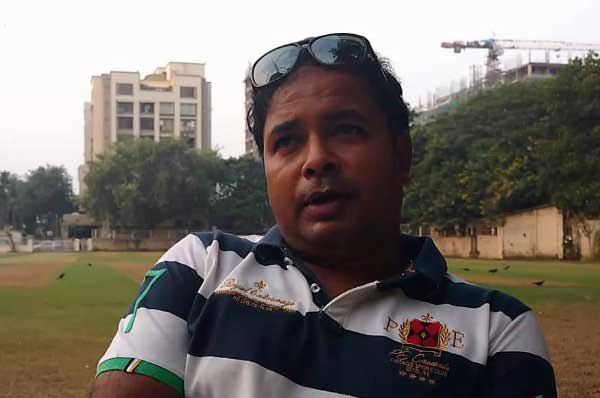 He Will Go A Long Way
Talking about Yashasvi's future, Jwala Singh says, "He is a talented player. He is just 17 and is playing very well. He will go a long way. He has special abilities. "
Satish Samanta the coach of the Under-19 team also believes that "He has talent. If he maintains his focus like this then he will be the next big name from Mumbai. "
We appreciate Yashsavi and hope that he will make their words true. We wish him good luck in his future endeavours.