Sexy Body Of Shahid Kapoor – Shahid Kapoor can easily swoon ladies with his physique. In short, he can be called as one of the "Bollywood's sexiest man alive", agree? The way he has maintained his attractive physique is truly worth applauding.
Shahid Kapoor is simply handsome, attractive, and sexy.
You know; just Google "Shahid Kapoor Sexy" and there will be his pictures that'll surely leave a person mesmerized. One can say that Shahid Kapoor's transformation is simply amazing. You can say that he is the sexiest dad in the Bollywood industry, because he deserves it.
Shahid Kapoor was always good-looking and it's just that now he is giving sexy body goals. During his teenage days, he was looking like this, and now this – see the difference.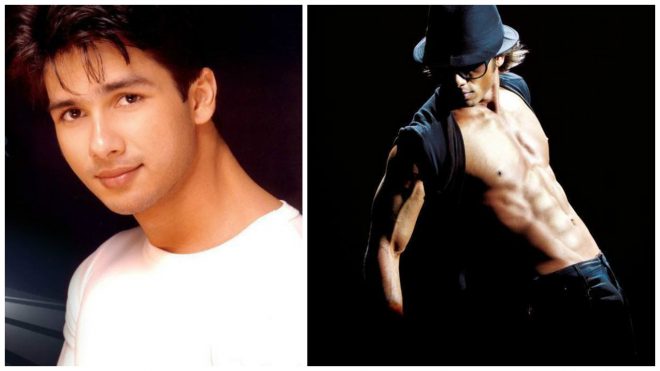 These pictures clearly prove how hard he must've worked to get that sexy body.
But have you ever thought about who really motivated him to get into this form? No, it's not John Abraham. Like I mentioned in the title, it's SRK. The thing is, SRK didn't motivate him directly but his words were something that created a magic.
Shahid took the words damn seriously, and now we can see the result.
I know, many will be confused about how can SRK motivate him etc etc. You know what; I was in that same situation and that same question, but I got it sorted out. So, I'll tell you want actually happened and how SRK's words motivated him indirectly.
It all happened during Shahid Kapoor's teenage days.
Yep, remember when he was in Shiamak Davar's Academy? And how he danced behind Aishwarya Rai in a music video? I know you do. So, what happened is "one day SRK visited Shiamak Davar's Dance Academy and he spotted Shahid Kapoor". During that time Shahid was good-looking yet thin. Later, when SRK spotted Shahid, he joked and asked Shiamak if he had deliberately stopped feeding his dancers.
Shahid didn't like it and then that was the moment that motivated him to bulk and buff up.
One can only thank SRK for his joke, because it really helped Shahid to look this good and sexy. Hehe!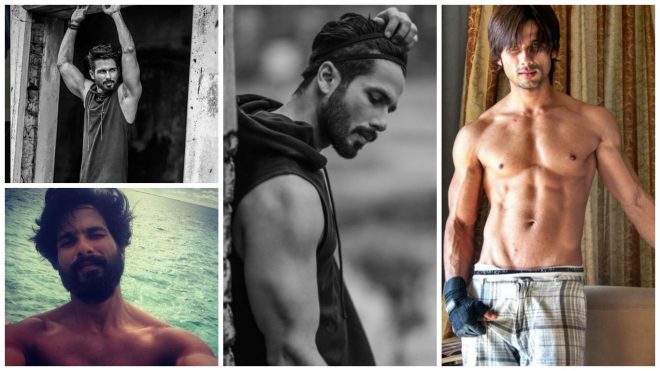 Any thoughts about the sexy body of Shahid Kapoor?