Arjun Tendulkar is the offspring of Cricketing Genius Sachin Tendulkar who hails from Mumbai. Following the footprints of his father, Arjun Tendulkar too is passionately attached to the game of cricket and nurture dreams to represent his nation one day. He is a left-handed batsman and a medium pace bowler who seems to have a lot of promise. His movements are smooth and a feast for the eyes and he has all the below mentioned potentials that prove he will be successfully able to represent our nation internationally one day:
Son of Sachin Tendulkar:
Arjun runs cricket in his veins. He is born to Sachin Tendulkar who is known as the God of Cricket. That makes him the own child of the God.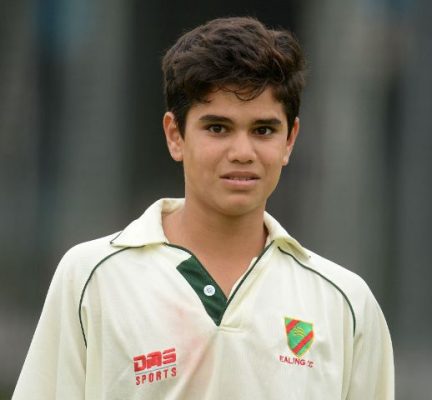 He is opposite to Sachin:
Whereas Sachin Tendulkar was a right handed batsman, Arjun Tendulkar plays with his left hand. It seems Arjun will make a deeper impression with his bowling than batting unlike his father.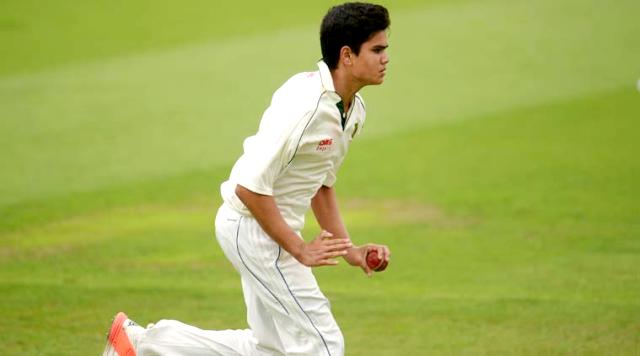 Under the pressure to perform:
Arjun's is constantly compared with his father like all the star-kids and the nation really looks up to him as the perfect successor of Sachin. So, obviously Arjun always has huge performance pressure.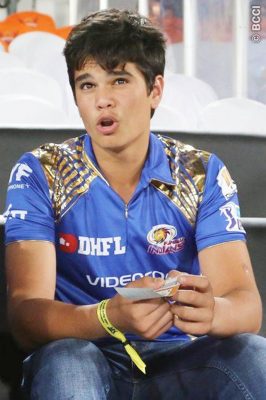 Harris Shield Debut:
Sachin Tendulkar was involved with Vinod Kambli is Harris Shield Tournament in a 664 run partnership where Arjun made his debut in 2011 but could not show us some serious batting chops. But his extravagant bowling completely left us in splits. His 8 scalps in the match lead Dhirubhai Ambani School to victory against the Jamnabai Narsee School.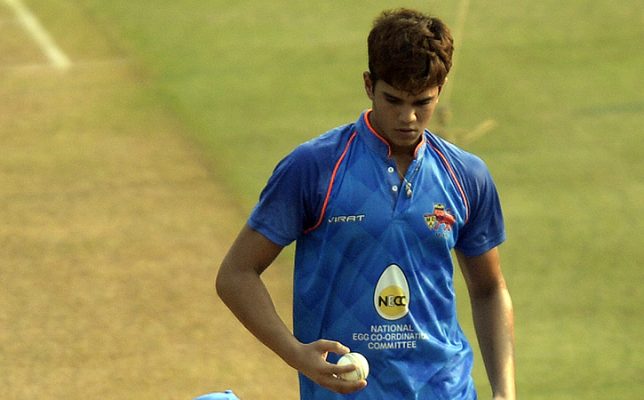 He learned from Karnala sports academy:
He visits and practices in Karnala Sports Academy which is located in New Panvel, Navi Mumbai for sharpening his skills during the weekends.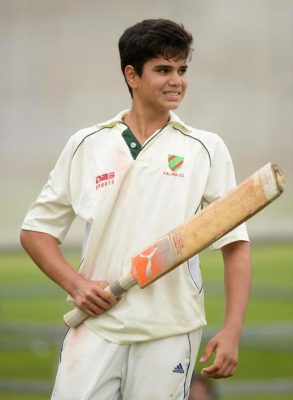 He is not new in the game of cricket:
He started playing Cricket when he was as young as 8. He played his first under 13 tournament in Pune that was held 5 years back. He then was selected for the Mumbai Under-14 West Zone League Matches.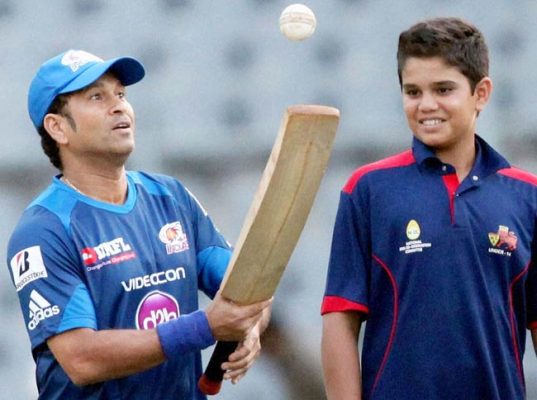 His benchmark performance:
His aggressive batting abilities was witnessed by us when he knocked 188 runs in 42 balls for Dhirubhai Ambani International School in Under-16 Cricket in the year 2014.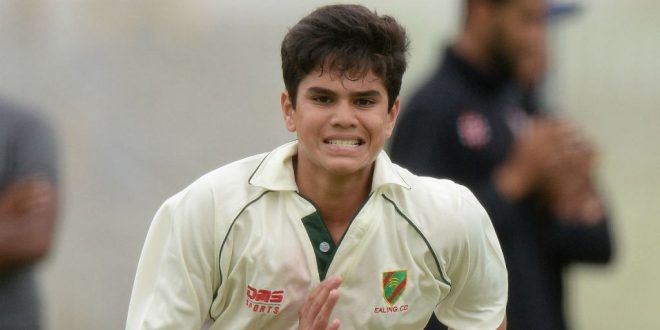 Wasim Akram was gushing over Arjun Tendulkar:
Not too long ago, Pakistani legend cricketer Wasim Akram was all praise for Arjun who said Arjun;s enthusiasm will take him to the peak of his career. He further said that he is amazed to see such unflinching dedication from just a 15 year old.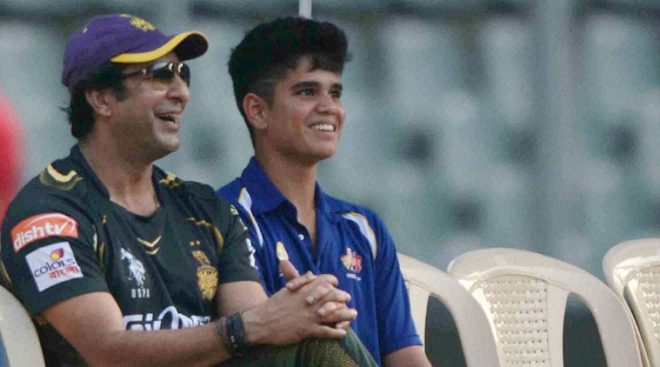 A known face:
Arjun is a known face in the cricket circle so in the media because he was always seen accompanying his father to his matches. He is also spotted with Sachin Tendulkar in many cricket functions and award ceremonies.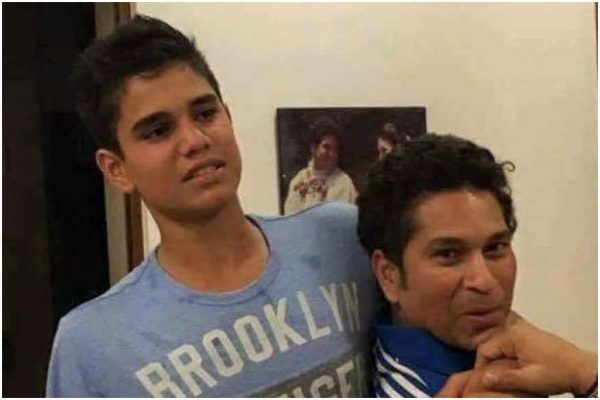 Family boy:
Arjun shares a strong bond with his family and not to mention draws a lot of inspiration from his father. He shares a special camaraderie with his sister Sara.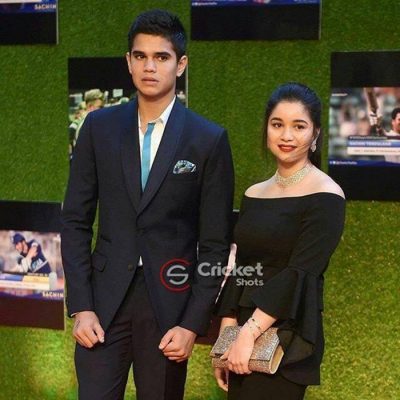 These special traits about Arjun Tendulkar truly makes him an youth inspiration.