Adventure sports – We all have just one life to live, why not live it with some excitement and adventure? It is all about meeting new people, seeing the beauty of nature and exploring your true self.
Which is much more than a studious friend, a dedicated employee and a perfect family person. This busy humdrum work life confirms that not a single being is left untouched by the stress and boredom. To break this monotony, we all look for a perfect vacation: a long holiday with family, friends and loved ones in some serene place. What if it gets the tadka of some adventure?
The cherry on the icing trip is trying out different sports while holidaying. India is best known for its snow-capped mountains, monuments, forts, beaches, national parks, caves and temples for the holiday destinations. But with changing time and spirit, this young generation has taken it to the next level of excitement and satisfaction. Vacations are turning out to be adventure trips, where you do something beyond your fear and limitations, out of your will power.
Adventure sports –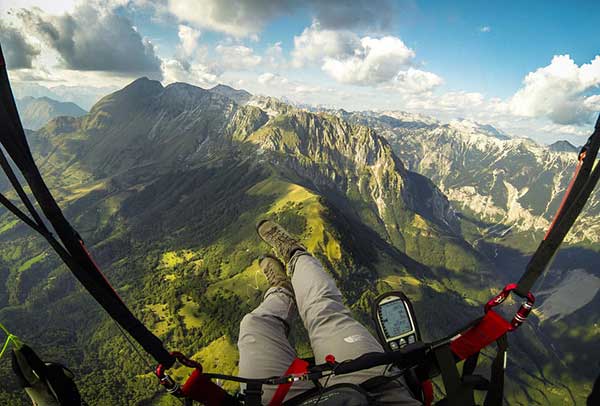 Here we have a perfect quote for the wanderlust souls there, who believes not just in seeing but in experiencing things, when the adrenaline rush is in its peak. "Every man's life ends the same way. It is only the details of how he lived and how he died that distinguishes one man from another"- Ernest Hemingway.
Whenever we travel nowadays in beaches or mountains, we have numerous adventure sports to try. It is not possible to try all the sports because of various limitations. Out of those we have come up with five adventure sports, which you must try if quest is in your blood and you believe "darr k aage jeet hai!!"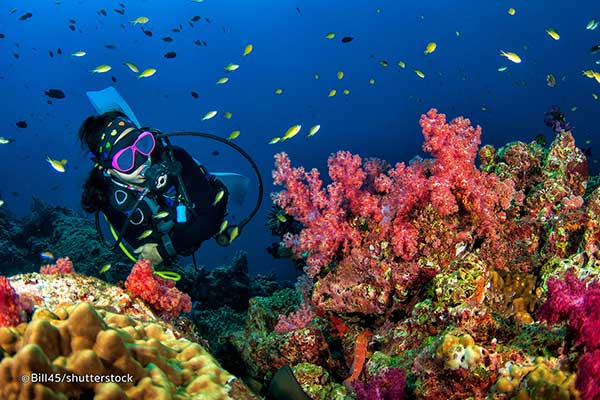 When adventure gives a call, why not begin it with the less explored realms of underwater. Be the mermaid, meet the shoal of fish and see the colors of the corals in the deep blue sea. Yes, you're right we are talking about scuba diving! It unfolds the true beauty of the aquatic world. All you have to be a bit careful while diving underwater, after all it is an adventure sport. This reminds me of ZindaginaMilegiDobara, you never know what you would learn from this underwater experience. In India one can enjoy scuba diving in Andaman & Nicobar, around the world you can get your nerves enthralled by the beauty of underwater in Bali, Yongala Wreck (Australia) and in various other places where you can get the deep blue sea to dive & explore.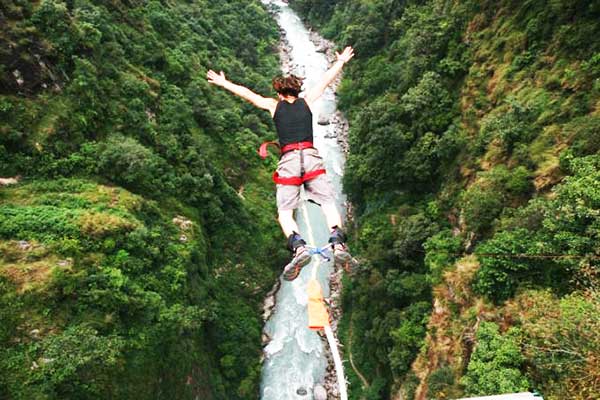 Next in the list is bungee jumping, where you jump from a tall structure while you are tied with an elastic chord, which stretches with the free fall of the jumper. After that, the person flies upwards because of the recoiling elastic chord. In between, the jumper keeps on oscillating up and down in the air. The thrill is in free falling and rebounding. We are sure, those videos in the Travel XP or in the YouTube must have lured to try bungee jumping atleast once in your lifetime. Just imagine you shout out loud your fear, "aaahhhhhaeiiiiiiowwww…." yet get fascinated by the thrill. In India one can experience bungee jumping in Rishikesh, Goa, Lonavella. If you want to widen your arena then you can try it in Victoria falls bridge (Zimbabwe), Volcano Bungee (Pucon, Chile) and many other places, where you will find great heights to jump from.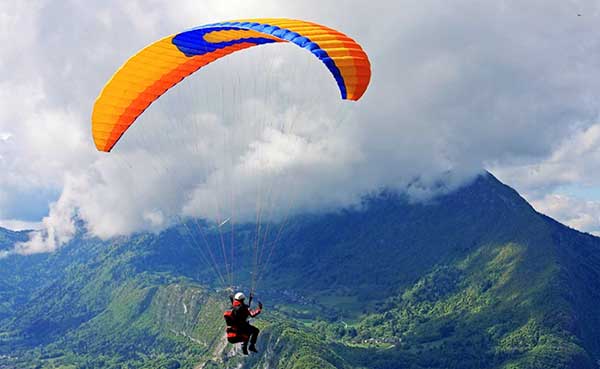 If the wings of the kites flying high have ever tempted you, then paragliding is the sport your adventure junkie spirit is waiting for. The new age traveler who is seeking for a perfect adventure in their break must go for it. This adventure sport involves flying with the help of a harness attached to the gliding mechanism identified as the canopy. You can experience paragliding in Himachal Pradesh, Sikkim, Nandi Hills, Manali and in many other corners of India. If you want to fly wider around then you can go to Canton of Bern (Switzerland), Queenstown (New Zealand) and many other places, just Google, pack your bags and take the flight, remember 'sky is the limit!'.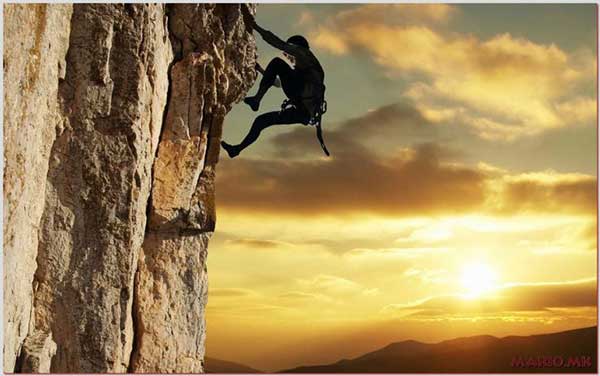 Rock climbing, another daring sport to unveil the hidden strength buried under stress, expectation and monotony. With many hills and mountains sprawling within and outside India, you have myriads of scope to climb the steep rocks and scale the heights to see the beautiful world beneath you. Make sure you join the group of experienced trekkers so that you can enjoy your sport to the fullest. If rock climbing is your game then you must be willing to scour the best rocks to try your hands at, right? Jammu & Kashmir, Himachal Pradesh, Maharashtra, Madhya Pradesh, Arunachal Pradesh are few states where you can try your strength in climbing and meet the hidden spider-man within. Around the world you have Pinnacles and Yosemite National Parks in California, Capitol reef (Utah), Dolomites (Italy) to name a few.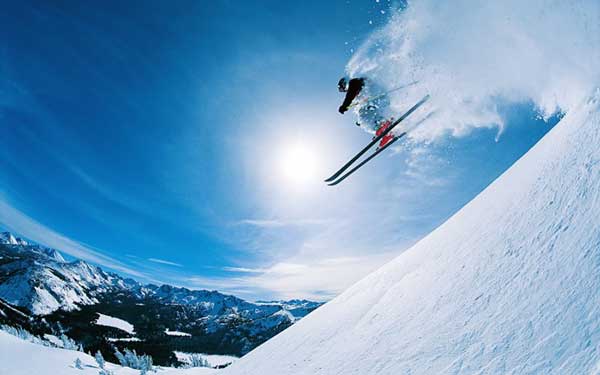 After diving, jumping, flying and climbing let's have a sneak-peak into one of the extreme adventurous snow sport named skiing. It is a winter sport with guaranteed recreation. The fun and thrill of the sport lie in balancing the body weight on two thin planks while gliding across the snow. If excitement runs through your blood and you are a headstrong persona then you must go for it. In India you have to visit Kashmir, Uttarakhand and Himachal Pradesh to experience this adventure sports. Snow can be sometimes more than romantic; it can be for adventure also. Around the world you may try places like Cervinia (Italy), Zermatt (Switzerland) and many more destinations where you can have smooth yet uneven terrain on the snow blanket amidst the mountains.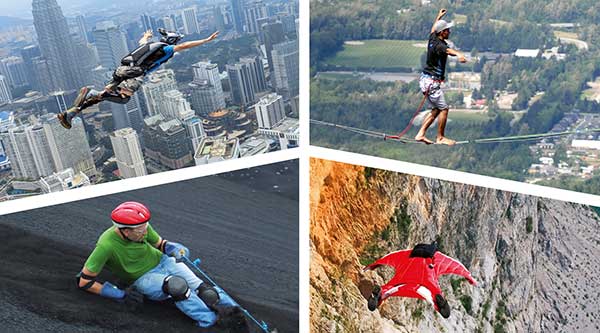 These are few sports where you can let loose your fear, manipulation and stress to rejuvenate yourself once again and breathe in life along with oxygen! Next level can be skydiving or running of the bulls because Zindaginamilegidobara. Live each moment you breathe, and adventure is the best medium to find the essence.
Adventure sports – October is approaching, winter is pending, for what are you waiting? Apply for the leave, get your tickets booked and set yourself free like a bird and get lost in nature and drink each drop of the nectar called life. Carpe Diem!