If You have ever sent a text message from your iPhone, you may have bumped into apple iMessage facility which is still not known to many Apple users.
This is the Apple's version of messaging app which resembles WhatsApp. This message helps the iPhone users to send messages across the fellow iPhone or Mac users whose iMessage facility is active. Although this one lags way behind, still Apple has incorporated some of the key features that are predominant on other messaging apps such as notification of someone typing a message and saving texting costs when you are having a limited plan.
In the inbox of your iPhone, you can differentiate between iMessage and normal message by looking at the text bubbles, the iMessage bubbles are green whereas the text message bubbles are blue.
This messaging option is hugely popular in western countries because it comes completely free. But the iMessage option is not completely blemish free and it is flawed from many which angle. So, the users should be wary of using this service, especially because there is a plethora of other convenient services available across the market.
Pretty recently Apple faced a legal problem with the iMessaging service, a Class messaging service in California has cited that Apple has violated the laws of messaging by failing to deliver messages when the iPhone users switch to a new, non iPhone mobile device. It also further claimed that Apple illegally interferes within peoples' wireless service contracts and reprimands users from giving up on iPhone for android or other devices which is downright unethical.
But the claims are still under scrutiny and Apple is yet to be held guilty on the said ground. The main problem that is at play in iMessaging that the message clanells through Apple's servers instead of your mobile network connection in which in unknowingly hand over your privacy to Apple. The other problem arises when you try to switch to a new device and the text message that the other iMessage user has sent you gets caught in transit for weeks and worse, sometimes disappears too. This way, you might lose many important messages.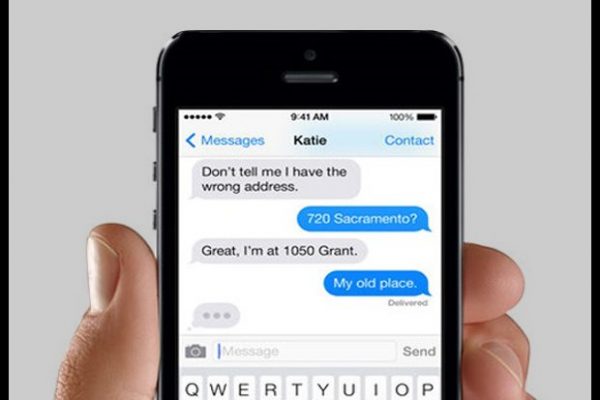 Many iPhone users might not know, but there is a deactivating option for iMessages are available which Apple was compelled to launch amid the towering concerns of disappearing messages. The first complaint was launched against Apple on this ground was back in 2011 and then Apple was asked to take immediate actions to curtail it and provide more user-friendly features to the iMessage services.
There were swarming complains from the users who are into some business that the disappearing iMessages left their customers fuming and complaining that the businessman was willingly avoiding their messages. The users, however had to contact Apple with this concern and Apple used a code through which they could unregister their iMessage servers.
Also, there are concerns about the reliability of the iMessage service because they customers complained that they didn't receive timely responses to their messages.
Apple's iMessage in that was is a complete failure from Apple's part, studies proved.