Superfunny Minion Quotes – Gone a weekday, we are sucked into another toiling one. There is no respite except we infuse some serious humour into the mundane.
Humour has a magical power to turn things around for you. Take for instance, if you are passing through the break-up woes or surviving petty politicking in office, humour has a therapy for every transgression.
It plants an instant smile on our face if we bump into minion humour whilst going through social media profiles. Actually, their kind of humour borders on sarcasm and it needs no telling that sarcasm is the best defence of a person with a sharp wit.
Minions are fictional cutesy yellow creatures which appeared in the Despicable Me (2010). They are the official mascots of Illumination Entertainment, which is a Division of Universal Studios.
Like, who needs a sword when you have sarcasm to show them their true place?
Here are some Superfunny Minion Quotes that will satiate your sarcastic mind that nothing else will.
Superfunny Minion Quotes
1. Sarcasm cuts deeper than sword:
You really don't want to wear that fake smile and you have mentally killed that significant person more than once.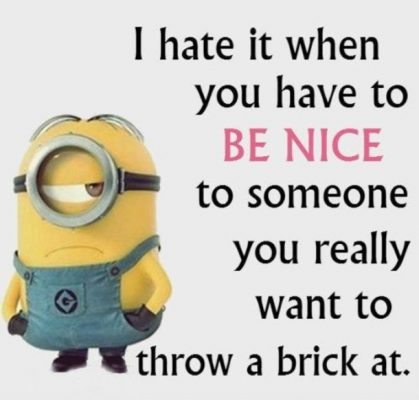 2. Woes of getting older:
You know you are mutating into a niggling old hag whose brain cells are slowly drying up once you realize you forgetting a lot of things.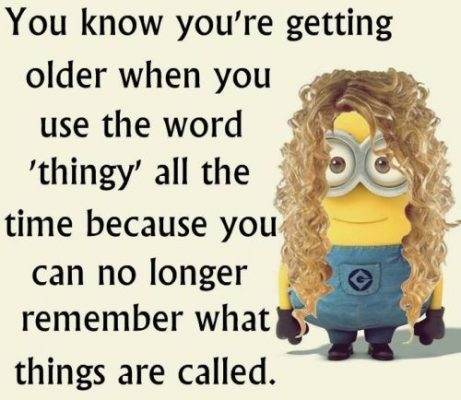 3. Being kind is overrated:
So be a Ninja with a Baseball bat.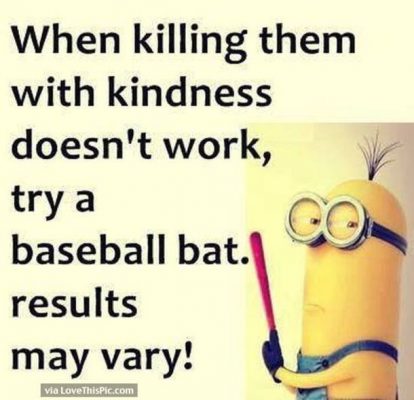 4. WiFi, where art thou?
So what if you almost needed subtitle to understand their discourse cause' they sound almost alien now after the WiFi connection? Jesus Christ! Give me back my WiFi already.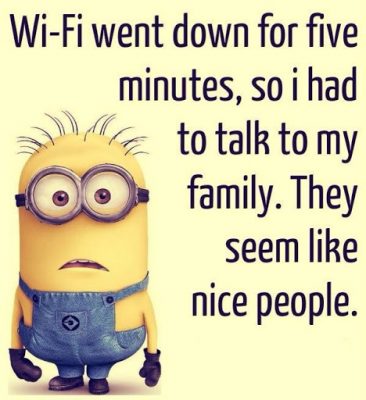 5. May be you should start starving yourself from now:
Because the list is never-ending.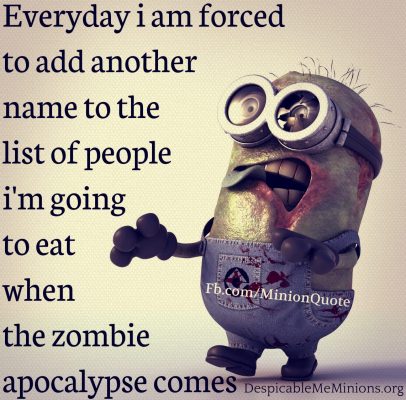 6. Because I have a killer vocab:
I can beat..erm! talk you into a pulp.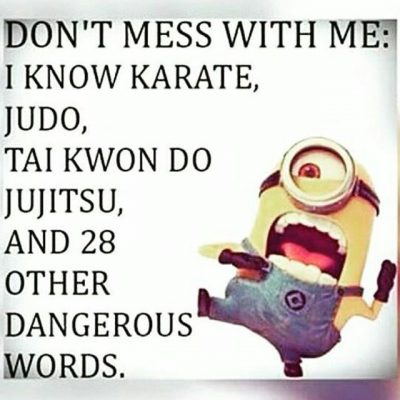 7. Because you are broke:
Boy! I will offer them Bagpiper Whiskey too with the side of some munchies too. Remember? 'Khub jamega rang jab mil baithenge teen yaar' thingy?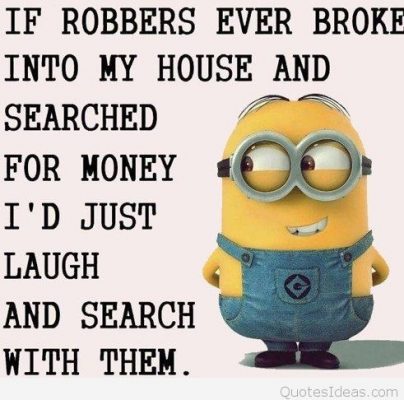 8. Because insanity is a frigging virtue:
I have two hobbies, annoying and irritating people and an additional one, not leaving them alone.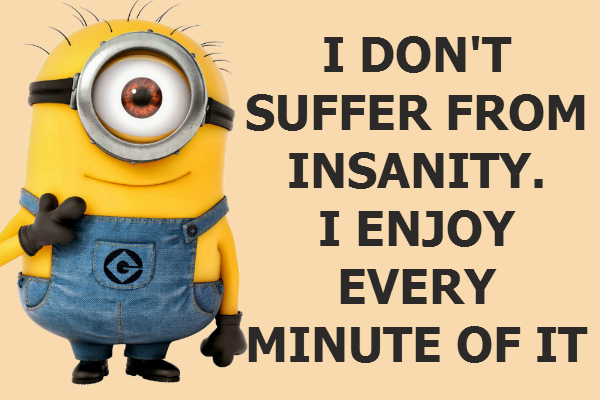 9. I am game:
Fat anyone?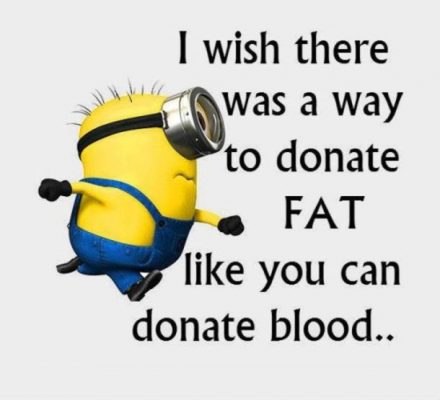 10. Because Boss is always right:
Also because I am a Boss's tiny little pet.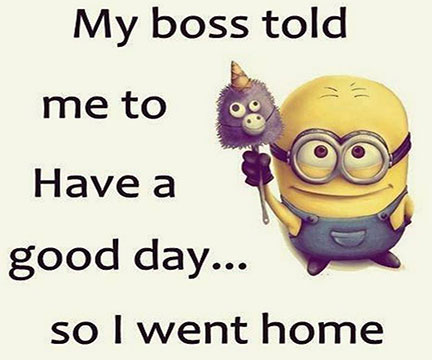 These are Superfunny Minion Quotes – Minions are funny and they are sarcastic from every which angle. Once you start reading Minion posts, stopping will seem like a difficult task. How we wish we could be as sassy as the Minions? Phew!