Earth then and now – As a human being we all went through an ageing process, at every phase of our lifespan we go through some changes may be in face structure or in body type or in any other form. It seems like that our mother earth is doing the same.
There are drastic shift throughout lifespan of the earth and we all our reason behind this shift. As a human being we always fail to realize that due to our urbanization process earth is facing these negative changes.
NASA has released number of Earth then and now pictures which state that these changes are due to climate change and over expansion of urbanization.
Earth then and now –
1 – Pedersen Glacier
This is Pedersen glacier in Alaska. The leftone depicts the picture of summer 1917 whereasthe left one showcases the summer of 2005. You can see the drastic changes in snow level during the same season.

2 – Aral Sea
The AralSea is located in central Asia. The sea witnessed major change to august 2000 to 2014. You can see in the right image that the size of the sea has shrunk.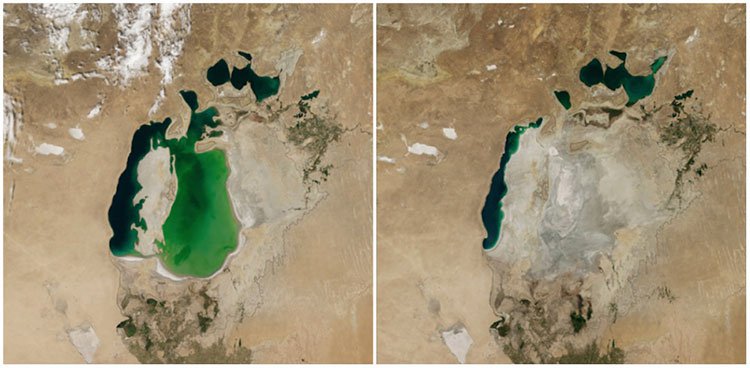 3 – Lake Oroville
Recently California was suffering from draught, and Lake Oroville is one of the examples of hit hard by drought. You can check out the difference from July 2010 to 2016.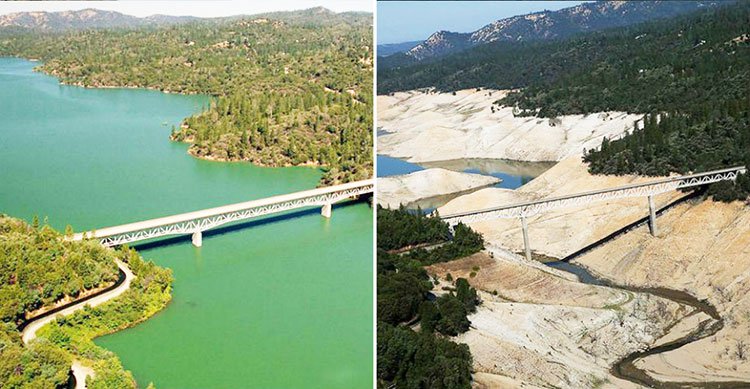 4 – Bear Glacier
We can have a look at Bear Glacier in Alaska the best example of climate change. You can have a look that how much water dried up in just few years.

These changes show how earth has changed over the last years and how it will keep changing forever. After all, evolution is a continuous process.