Neem Karori Baba or Baba Neem Karoli is staunchly known as Maharaj ji among his devotees.
He is a Hindu godman who has rose to popularity recently. It is said that Neem Karoli Baba is an ardent devotee of Hanuman deity and he even influenced a number of Americans who had travelled to India 1960s and 1970s lately. He has set up many ashrams across India which are thronged by his devotees all round the year and the places are Kainchi, Vrindavan, Rishikesh, Shimla, Nim Karoli Village near Khimasepur in Farrukhabad, Bhumiadhar, Hanumanghadi, Lucknow and Delhi. His ashrams are even there is overseas such as in Taos, New Mexico, USA.
Baba Neem Karoli was born as Lakshmi Narayan sharma in the village Akbarpur, Dist-Faizabad in a Brahmin family to Durga Prasad Sharma, he was married as early as in 11 years old and pegged at it and became a wandering Sadhu. He however returned home in his father's request and his wife gave birth to a daughter and a son. He has a slew of miracles to his credit which makes his devotees bow down before him.
Prime Minister Narendra Modi and Facebook CEO Mark Zuckerberg are all praise for Neem Karoli Baba for his wonders. In Kainchi Dham of Uttarakhand, devotees always flock in to pay him their tributes and Bhandare is also arranged. It is widely believed that no one returns empty handed form Kainchi Dham, whoever visits baba with a wish in his mind, he fulfills it.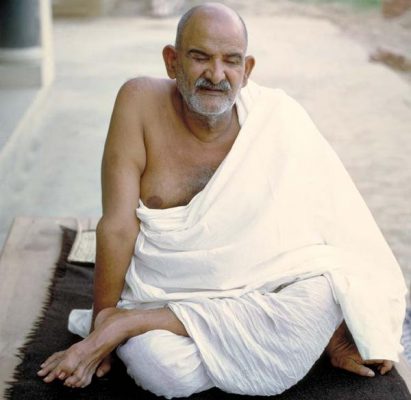 In the local belief, on 15th June, 1991, when there was a huge crowd of devotees in Kainchi dham, even police could not handle the unruly crowd but baba simmer them down without even budging from his position. This incident is still popular among people and spread across the nation through word of mouth.
It is also believed that there is never scarcity of ghee in the ashram when there is the bhandare arranged. Babaji ordered his disciples to fetch water from the river in pitchers which turned into ghee as soon as those were taken to the ashram. You will also be jaw dropped to hear that once baba helped a devotee of him reach his destination in the scorching sun while an umbrella of cloud lingered overhead of him thereby soothing him. Neem Karoli baba is really fond of his ashram in Kainchi dham where he likes to spend every summer. He endows his devotees with his blessings as they come and touch his feet there. It is said that Neem Karoli Baba leads a very simple life but his wonders are really exhilarating.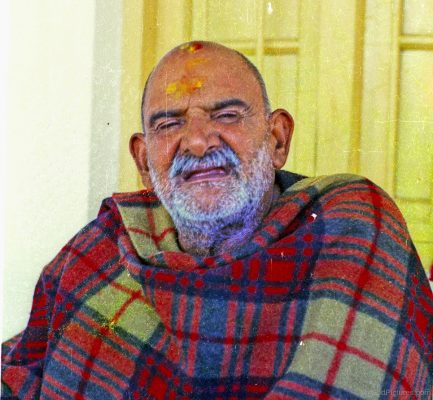 In the Kainchi ashram, his devotees raised a Hanuman Mandir where Baba Neem Karoli offers his prayers to the Lord Hanuman. The devotees have even installed an idol of Neem Karoli Baba there which is offered prayers by his devotees all round the year.
Unlike other godmen in India, who are more cry and little wool, Baba Neem Karoli's wonders are really worth every bit of respect.