Mohan Bhagwat is a dominant figure in India being the current chief of the Hindu Nationalist Organisation Rashtriya Swayamsevak Sangha in India. He succeeded K.S Sudarshan on March 2009 to assume the position. Bhagwat, being the controversy's favourite child, embarrassed Bharatiya Janata Party many a times with his aversion for other ethnicities, bias towards Hinduism and keeping the women's right at the edge of regression, as media puts it. Whatever be the case, Bhagwat always hogged the limelight with his gift of the gab.
He was born on 11th September 1950 in Chanderpur, India who acquired his BSc from Janata College in Chandrapur. Thereafter, he graduated in Veterinary Sciences and Animal Husbandry from Government Veterinary College, Nagpur. Soon after he joined RSS, he was chosen as the Sarsanchalak (chief-executive) of the same organisation.
However, being in power entitles you to get away with saying something truly outrageous and here are the examples:
India belongs to Hindus:
"Hindustan is our nation, a rashtra of Hindus,"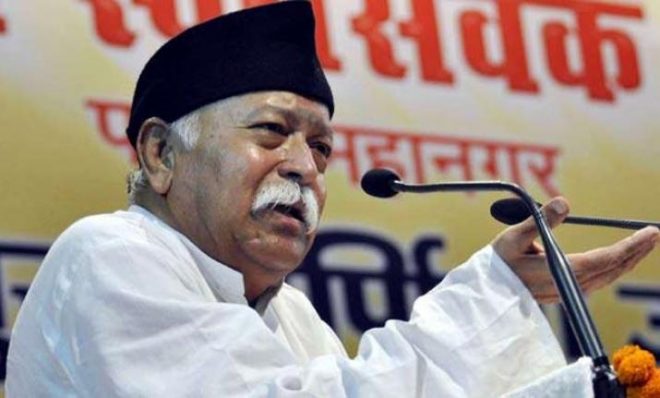 He has an agenda:
"But we have to expand it by uniting all Hindus. Our country would become great if we succeed in uniting the Hindus. This unity will also be a bliss for the world. The world will awaken if the Hindus are united and awakened,"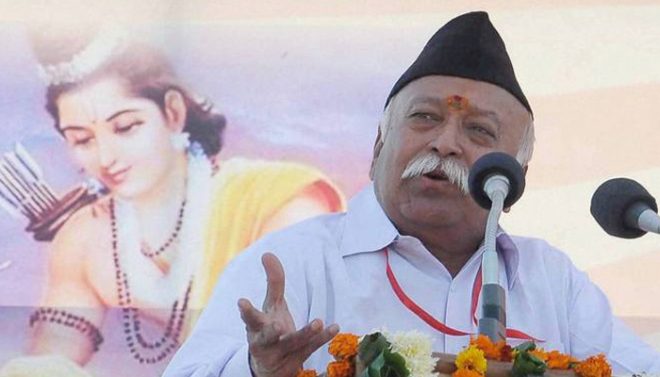 He glorified the Sangh and how:
"Now, we are in a position to weigh and assess our power. It is not the favourable or unfavourable situation which helps us in pursuing our plans. It is our power which ensures our success. But it is also true that currently the circumstances are in our favour. This was not the situation before. In the past, nobody in the world used to care about the Sangh. Our workers had no means to take forward our ideology. But the situation has changed,"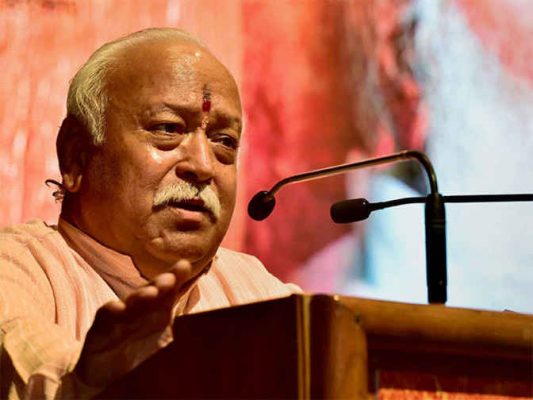 In the context of Barack Obama warning the India against the growing religious intolerance:
Barack Obama, in his recent visit in New Delhi warned us against the religious intolerance that is sprouting among some people. Mohan Bhagwat defended India saying there was no caste system in the country and that's how our civilization prospered until the constitution was written. He further perpetuated his statement saying that it is time to unite the Hindu community beyond the caste scenario.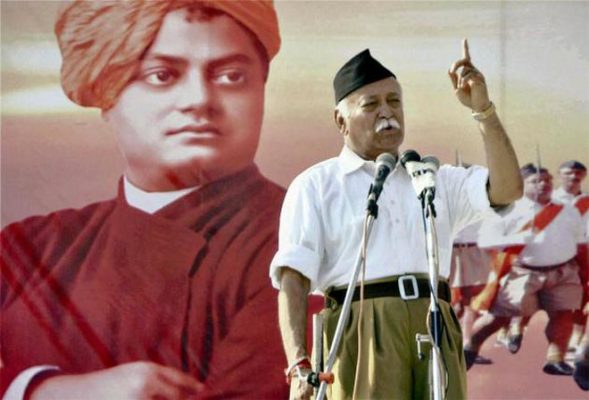 His further views:
Mohan Bhagwat thinks that only one religion should reign supreme in India that is Hinduism. He shared this view in the recent past in Mumbai and Bhubaneshwar.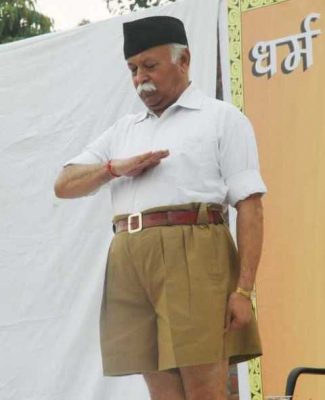 He hailed the SCs:
Calling them the religious warriors, RSS chief called to unite the Scheduled Castes in the realm of Sangh Parivar because RSS thinks they never got their due honour in India, the Valmikis, Sonkars and other Scheduled Castes.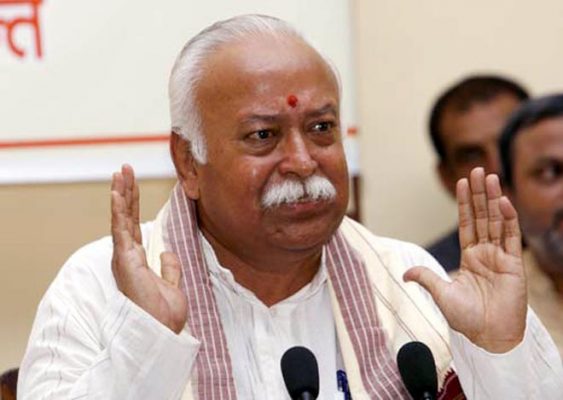 RSS is not a political party:
Ruling out the talks of being aligned with a political party, Mohan Bhagwat said that it is not a front or any political party and asked people not to misinterpret it as one.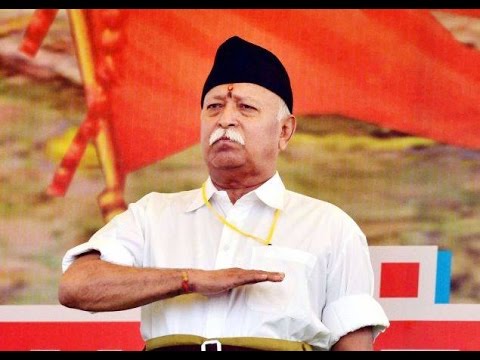 What he suggested the saints of Agaratala:
In a rally held in Agartala, he addressed the Hindu saints and said "India is a multi-religious and multicultural nation where every citizen has right to make his own choice and Sangh does not believe in interfering with the personal liberty. However, Sangh is committed to protecting the motherland."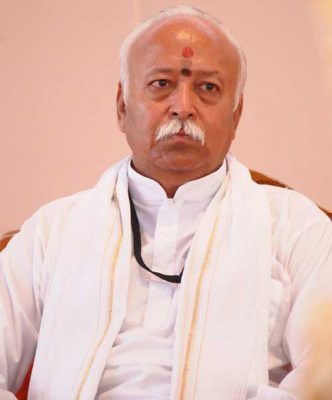 His statements, as BJP spokesperson said brought embarrassment to the party and sparked controversy in recent times but Bhagwat is firm on his stand that Sangha is more of an organisation that deals in physical and mental exercises and has no religious bias for that matter.