Transgender Couple To Get Married –
Anything can happen in this world.
Yes, ANYTHING and it can also leave you surprised. Today, you'll read the most beautiful story and it'll make you go "Anything can happen" in this world. Recently, we came across a story that is really worth sharing. This story proves that "people who are meant to be together will eventually meet one day and fall in love and will spend their LIFE together."
Meet Aarav Appukuttan and Sukanyeah Krishnan, these two met at a clinic. Seems pretty simple, right? But, here's the thing, they two met at a clinic where they had come to undergo sex change surgery."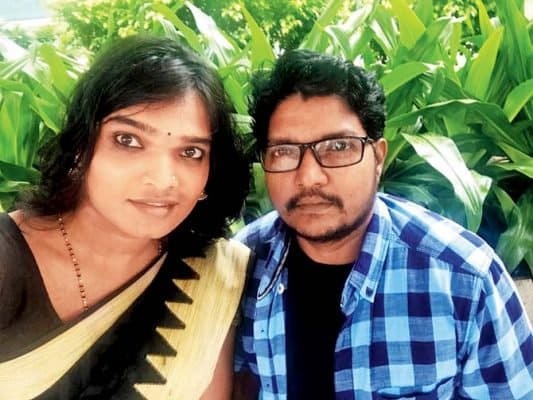 Transgender Couple To Get Married –
Yes, you've read it right.
The duo met each other at a clinic while undergoing sex change.
Now, Aarav Appukuttan was born as a girl "Bindu" and Sukanyeah Krishnan was born as a boy "Chandu".  While growing up, it was really hard for them to grow in a body that they felt trapped in. Aarav revealed "I felt like I was trapped in a woman's body for years." I used to hate my body and I even felt like cutting it at times. But, I had to restrain myself and keep my feelings in check for nearly 45 years. I always behaved like everything was normal with me."
On the other side, Sukanyeah Krishnan too went to the doctor and did all the medical treatments. Her mother took her to the doctor and started Male Hormone Therapy on her. She revealed "With the therapy, my facial and body structure changed. I started developing muscles, my shoulders became broader and I lost a lot of hair on my head." "No one understood what I was going through. In my 10th class I Fainted due to the pressure. So, I dropped schooling and later studied software engineering and is now working as a freelance web developer."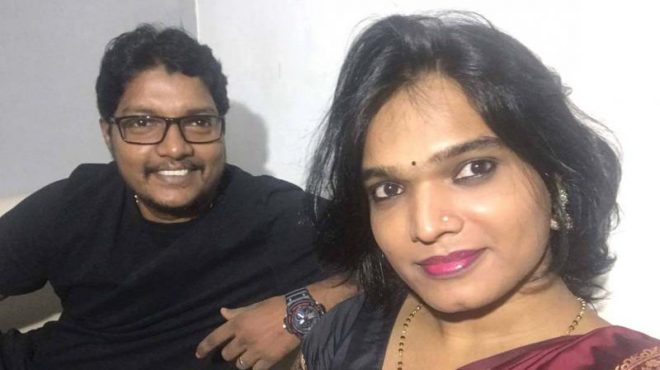 Coming back to how they met – It was LANGUAGE.
Yes, language played a big part in their life. How, you ask? While waiting in the hospital, Sukanyeah got a call and she started talking in Malayalam. Later, they realized that they both spoke the same language and then they started a conversation. They exchanged phone numbers and began chatting and talking on the phone about surgery at first. They developed a strong bond and decided to meet each other.
Aarav added "We didn't even realize when we fell in love. On one of our visits, we held hands and that's how it began." Sounds cute, right?
So, that was it.
Now, they both are planning to get married. Earlier, they decided that they'll have a small ceremony but their FRIENDS are insisting them to have a big wedding. Plus, they have even planned to adopt a baby to complete their family.
In the end, what's meant to be will happen at the right time and right place, agree?
Transgender Couple To Get Married – We wish them all the luck. What are your thoughts?