Rohit Khandelwal…
Model and Actor Rohit Khandelwal, 26 is now the first Indian to win the title of Mr. World 2016 at this year's male beauty pageant held in Southport Theatre, Floral Hall, UK on 19th July, 2016.
Along with his Mr. World title, he is already a proud winner of Mr. India 2015 and other two special awards like "Stay-On Mr. Active" and "Provogue Personal Care Best Actor".
Rohit Khandelwal is from Hyderabad and he is also known as a talented television star.
He starred in TV series "Yeh Hai Aashiqui" and also on channel V's serial "Million Dollar Girl". Well, he was also seen in MALABAR GOLD ad featuring actress Kareena Kapoor.
No doubt, he looks stylish and to look smarter he wore a tuxedo which was designed by designer Nivedita Saboo for the big day.
Here, take a look at his dapper look shared by Nivedita Saboo on her Instagram Account:-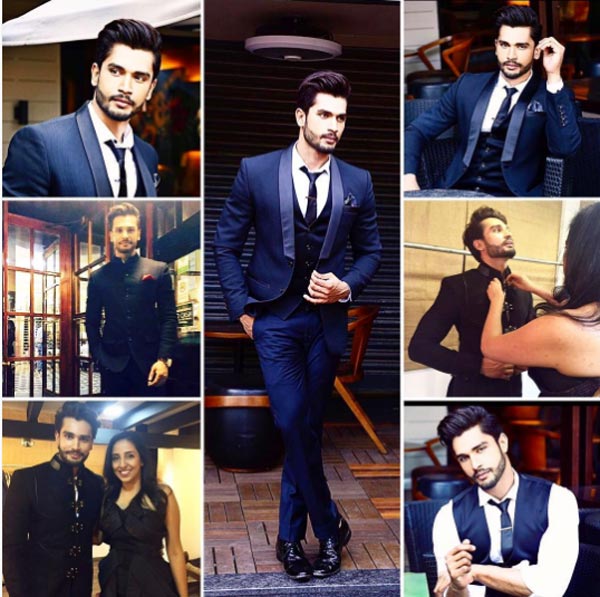 Rohit surely gave a rigid competition to his 47 other contestants around the world who were in to win this impressive world title.
Among the challenges for the title, the 1st runner up is Mr. Puerto Rico, Fernando Alvarez (21) and the 2nd runner up is Mr. Mexico, Aldo Esparza Ramirez (26).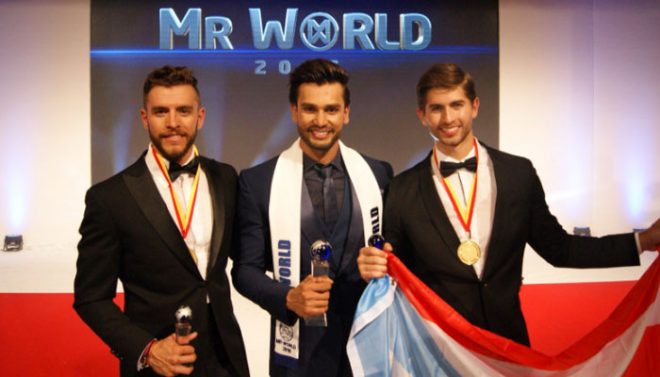 As nothing comes so easy in life, the now Mr. World took a lot of effort and  was seen competing for various subtitles like Mr. World Talent, Mr. World Sports Event, World Multimedia Talent and many more.
Rohit was overwhelmed when he received a cash prize of $50,000 on winning the Mr. World title.
And, he took to his Instagram account to share his cheerful picture along with Mr. World 2014 Nicholas Pedersen:-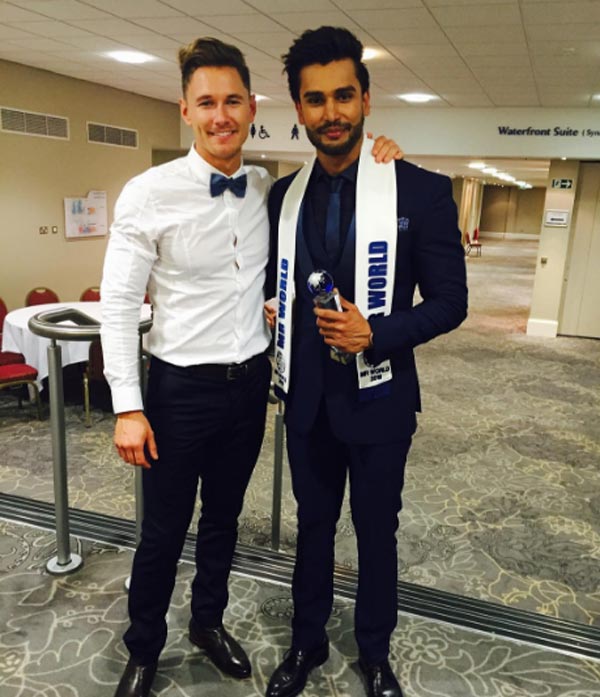 What do you think about Rohit and his enormous victory at Mr. World Pageant ? Let us know in comments below!