Rapist interview – There is so much going in the world but it's obvious that we won't come to know about it until there's a source for it to flow to the masses. We get to know things which somehow come in the limelight of social media and hence, reach us directly.
Things about society are coming-up quite often these days for the better awareness and understanding of the world scenarios for the people of our country.
These topics often include rape, murder, assault, harassment, pedophiles, and the list is never ending.
Rapist interview –
There's a girl named Madhumita Pandey who has interviewed 100 rape convicts in New Delhi's Tihar Jail for her doctoral thesis at the criminology department of Anglia Ruskin University in the United Kingdom. The journey has not been easy for her as it took her almost 3 years to compile her results. Her first project started some months after what happened with "Nirbhaya" on 16 December, 2012. She had been working on a project related to this since then because this gang-rape incident reached a global level and the entire world was in a state of shock after that.
According to Madhumita people in India consider rapist as "Monsters" but the truth is that they are not monsters; they are ordinary humans like us, the main problem lies in the mentality, upbringing and thinking which flows in the families of these people.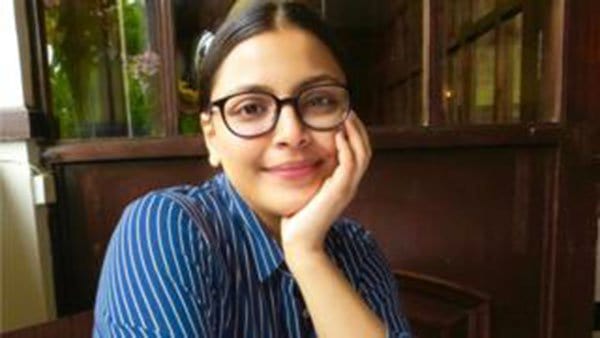 She had always been troubled on thinking about what causes rapes so she decided to ask the source itself, she decided to interview rapists and she did that. She interviewed not 1, not 2 but 100 rape convicts to dig in the matter of the causes of rape with women in India.
She decided to go to Tihar Jail in New Delhi and interview them to bring out the final conclusion. She found out a lot of different things about them and here's an account of her findings. Let's see after rapist interview what she's leashed in her account.
Rapist interview
The first thing she found out was that most of these men who raped women are uneducated. Illiteracy is the biggest cause of a thinking like that which provoked crimes like these. Only some of the men had graduated high-school and many of them were fourth or fifth standard dropouts.
The thinking which flows in the family is the cause of destruction. A lot of these men don't understand the word 'Consent' and don't think that a woman's consent is needed before touching her. All they care about is their want of sex.
Most of the households in India directly or indirectly promote male-domination. Women of their families don't call their husbands by their name, but on the other hand the male can call their wives with names or even abusive words according to their mood. Women are forced to touch the feet of their husbands while the men of the house have nosuch restrictions or rules.
Men have a wrong idea about what actual masculinity means, all they know about being men is to have a right to rule over women. Women on the other hand are brought-up witha thinking of being lower to men and being submissive all through their lives because that is the most ethical and integral part of a woman's personality according to what they're taught at their own homes.
Some of the men don't even know that they have raped someone. They thought that it's obvious that the woman will give her consent once they decide to have sex with her no matter how much she resists, for them, there is nothing called as a rape.
The main problem is that sex education is considered to be unethical and a society spoiler for Indian culture according to a lot of social elements. People don't even have basic knowledge about sex which is one of the biggest problems. Most of the men have half knowledge about this theory which is really harmful for the society.
Many of the men had justifications for the rape that they did and they seemed to have no regret at all. They had answers to support their deeds which include getting hints from women, their clothes provoking them etc. they are not at all sorry for what they've done.
Some of them also confessed that they have committed more than one rape which also included girls below 9 years of age and women older than 60 years of age.
One of the convicts actually felt guilty and sorry for raping a 5 years old girl. He also said that he was the one to spoil her life and now no one would marry her, so once he comes out of the jail he'll marry the girl when she reaches a marriageable age.
This particular case forced Madhumita to ask him for the address of the girl he raped and as told by him she went to the address but was shocked after what she found out. The parents of the girl didn't even know that the rapist of their daughter was behind bars, they never really bothered to enquire about the matter from the police. People have become extremely careless about this issue which is adding fuel to the fire of rape in India.
After completing her survey and compiling her rapist interview results she hopes that this will attract some limelight and people will be educated about the same. She also hopes that Indian cities soon should get free from the rape-culture by taking preventive measures and that too on priority.