Mumbai local trains – One of the many things that Mumbai is famous for is its local trains.
Mumbai has a huge population, with people coming here to work, study and live from different parts of the country. To fulfil the transportation needs for all these people, the city has a host of options.
It provides its residents with buses, cabs, metro and the most popular of them all, the local trains.
Here are 6 things that make Mumbai local trains unique:
Mumbai local trains –
The crowd
You might initially hate the crowded or rather, overcrowded compartments of local trains but once you get used to them, you will have no problem. The crowd is more during peak hours, that is, early in the morning or during the dawn of the afternoon when people go or come back from colleges and offices. As it is the most popular mode of transportation in Mumbai, you will find the maximum crowd in local trains. You must learn how to manoeuvre your way through the crowd and get inside the train.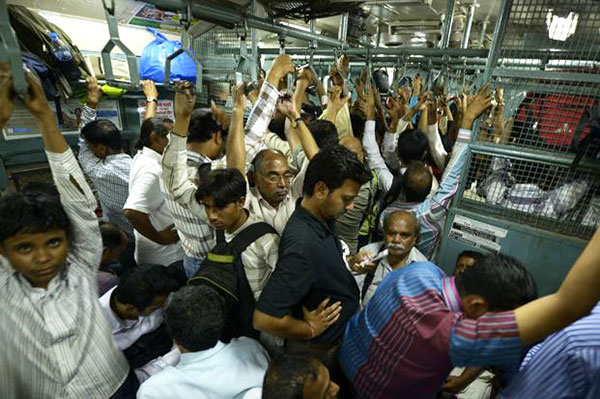 Leisure time
How can travelling in an overcrowded local train account for leisure time? The truth is that, it does. Whether you get a seat or are standing, you should make some good use of that time by indulging in different kinds of activities such as watching a film on your phone or reading a book. You can do some online shopping or finish off some paperwork you did not  get done with in the office.  If it takes you say one hour to travel from office to home, then you must find a good way to use that time productively.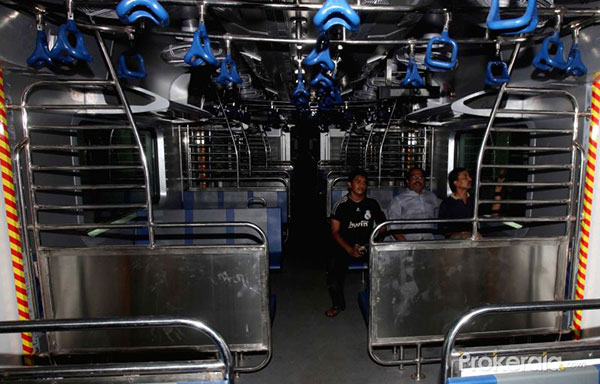 The extra seat
Though one seat is made for three people to sit in, there is always a fourth person who likes to lay his claim on it. Though nobody likes another person adding to the space crunch, they mostly make space for him to sit on it. A lot of people travel long distances and try their best to grab a seat, so that they do not have to endure the journey without a seat. If a person asks you to make space for him, you might as well oblige him.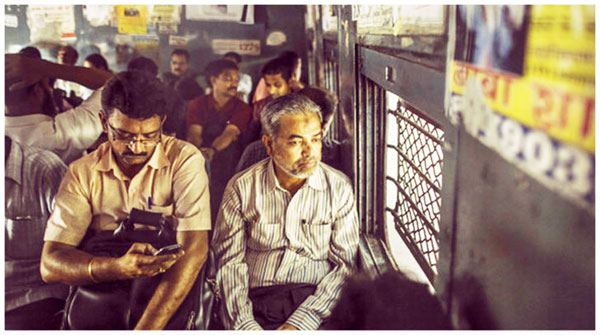 Train shopping
You must have heard of shopping. Travelling in Mumbai local trains will familiarise you with another thing called train shopping. You will see men and women selling everything ranging from pens and ear buds to wallets and phone covers. Most of it will be cheap stuff and if they offer you something which you are in need of, you will be able to buy it while travelling on the train. You do not have to go all the way to a marketplace to buy it.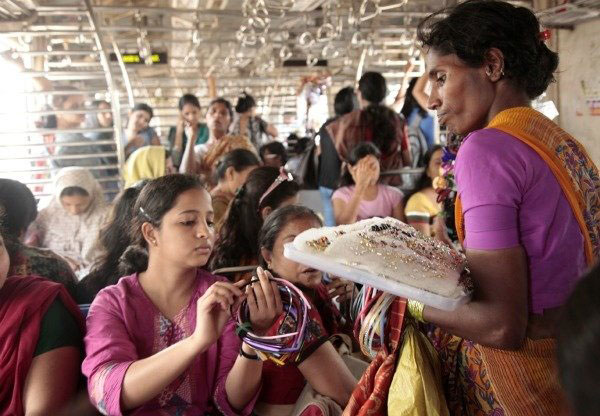 Making friends
When you are travelling by a train at a particular time every day, there is a chance that you will stumble upon a specific bunch of people on a regular basis. Sooner or later, you will initiate a conversation with them and before you know, they will become your friends. They are the ones who will offer you a sense of familiarity in the confines of a local train.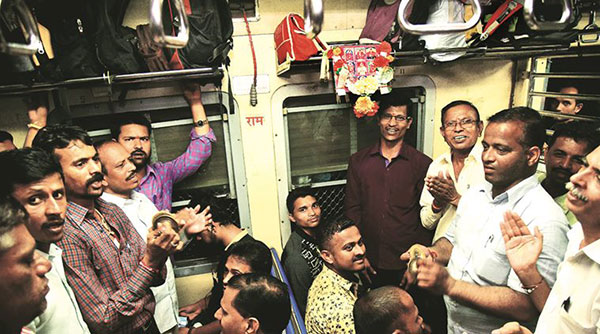 Fuels the dabba system
Mumbai local trains are connected toyet another unique feature of the city, that is, the dabba system. Many of the dabbawallahs carry their dabbas or carriages in these local trains to transfer them from one suburb to another. The timely delivery of these dabbas to their recipients is hugely dependent on the frequency of the trains.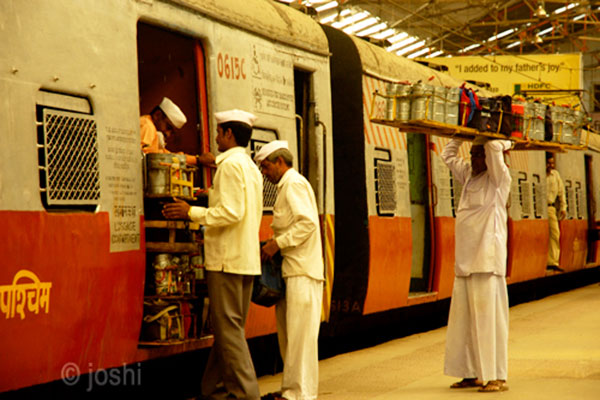 Mumbai local trains – Mumbai is divided into multiple suburbs and the local trains are connected to almost every suburb in the city, making it easier for people to travel from one part of the city to another. It would be an understatement to say that they serve as the lifeline of the city and without them, the city would halt.