India is not going to escape the negative effect of US shutdown, says engineering exporters body EEPC.
With the start of a partial shutdown of the US government, Indian exporters are likely to face a major difficulty. The disruption of federal services at the commercial ports and airports would hold-up clearances putting additional costs on exporters. Besides that, a shutdown in the long-term may also lead to fewer economic activities in the US, ensuing drop in India's exports.
Engineering exporters body EEPC India said on Tuesday "Commercial ports do not come under emergency services category, so there will be a delay in port services like clearing of goods from ports due to staff shortage. So, the shutdown of world's largest economy may result in huge demurrage for Indian exports to America."
Indian exports to the US reports for 12-14 percent of the total outward bound freights amounting to USD 300 billion. Reportedly, in 2012-13, Indian exports to America were USD 36 billion.
In the US, the shutdown began from Tuesday and the non-emergency service staffs have been asked to go on leave without reimbursement. The shutdown is for the first time in almost 18 years as the Republicans and the Democrats were unsuccessful in striking a consensus on spending and budget, largely due to differences over Obamacare- the flagship healthcare scheme of US President Barack Obama.
With neither side ready to negotiate, regardless of endless efforts from both sides, the White House instantly directed the federal government agencies to begin shutting down, suspending thousands of employees and holding back some services for the first time since 1995-96.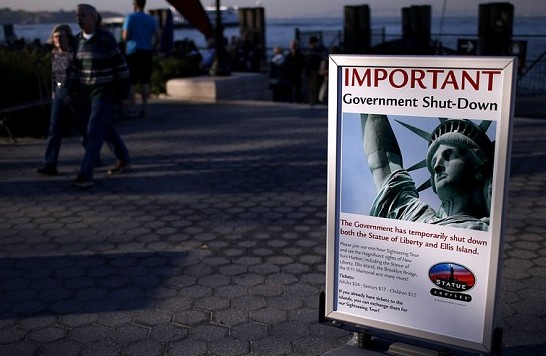 Shutdown implies that national parks will close; largely regular food inspections will be suspended and paperwork will sluggish at government offices. Only emergency and necessary services will function, as a result of which lakhs of government workers will not be given their wages for the shutdown time.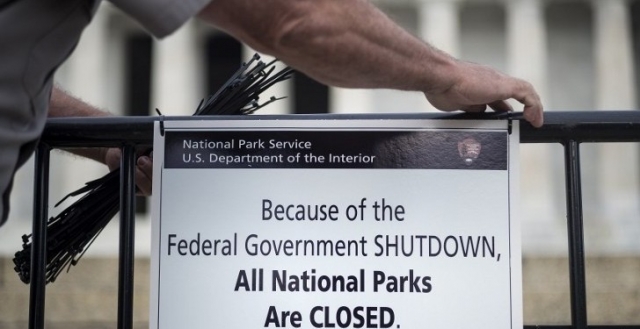 EEPC India chairman Anupam Shah said the shutdown of world's largest economy would not be resolved instantly, and so would affect the overall exports, including engineering exports, which are close to 20 percent of the total export basket of India.
However, sectors like IT and pharma are likely to remain untouched as their trade is with the private sector and not directly dependent on federal spending.
According to reports, India's Economic Affairs Secretary Arvind Mayaram said "We hope the deadlock will be resolved so that there is no spill-over to the global economy. As of today, I don't see any major impact on the Indian economy on that account".
However, the actual problem will surface for the economy if the impasse continues and the Congress is unable to meet its critical October 17 time limit to raise the government's USD 16.7 trillion debt ceiling.