Cool Offices Around The World –
Office – A place that should give you positive vibes, right?
Frankly, there are many of us who love our jobs, but when it comes to working in the office, the negative vibes starts coming in. To be honest, a company's infrastructure can do a lot of change in the way you work. Like seriously, I believe that an office should be something in a way that makes our work feel interesting enough and it also doesn't bother us, even if we are asked to come on Sunday. (Just saying!)
Just imagine that you're working in an office that looks like heaven which I mean beautiful. Don't you think it'll be so freaking awesome?
Well, I don't know about how cool your current office is, but I'm sure that after looking at these offices, you'll definitely crave to work in a place like this.
Let's begin – ( Cool Offices Around The World )
Google
These pictures of Google's office worldwide are something that will leave you surprised. Trust me; you will certainly want to work in a place like this. Working here is totally too much FUN and I bet that you won't mind working on Sundays too. Google is perfectly amazing and the people who work there must be having FUN. Seriously, if the place is good, then everything is good. This spectacular place is something that will make you forget your home.
Just look at these pictures now.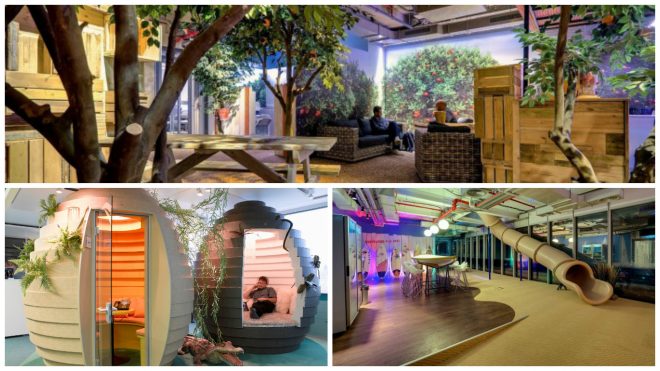 Corus Quay, Toronto
Just look at the building, interior design, slides – everything is so amazing. It is originally named as First Waterfront Place, it is an eight-storey commercial office tower located on a 2.5 acre waterfront site in Toronto, Ontario, Canada.
Isn't it amazing?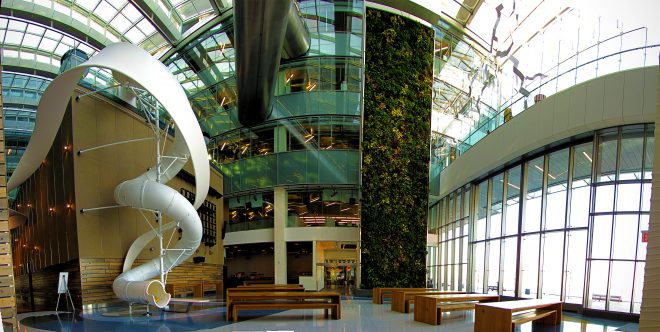 YouTube
People working at YouTube headquarters can either take the elevator, stairs, or SLIDE – wow! This is so wonderful and time-saving too. The YouTube office is simply so simple yet aye-catchy. I mean, who will not like to work in a place like this? It's brilliantly designed.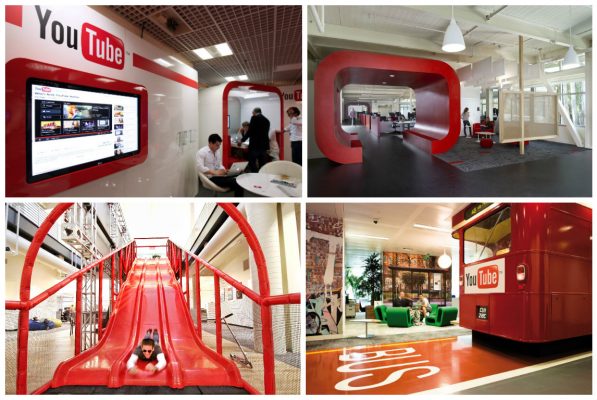 OPEN – Tel Aviv
OPEN is a branding and advertising company and it is designed wonderfully. The mixture of colours and simplicity is what makes the place eye-catchy. This place inspires and motivate creative atmosphere to bring the best work from the employees.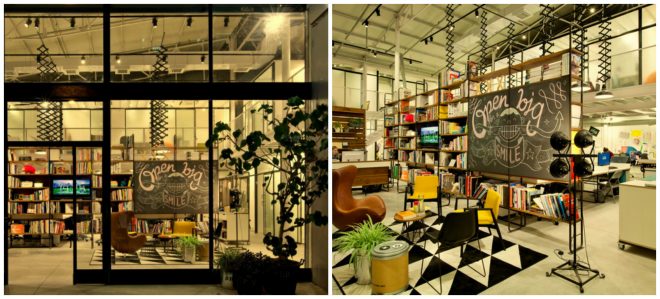 Saatchi & Saatchi, Bangkok
Who can not be creative in a place like this? This ad agency is simply amazing. The lights and interior design is simply commendable, right?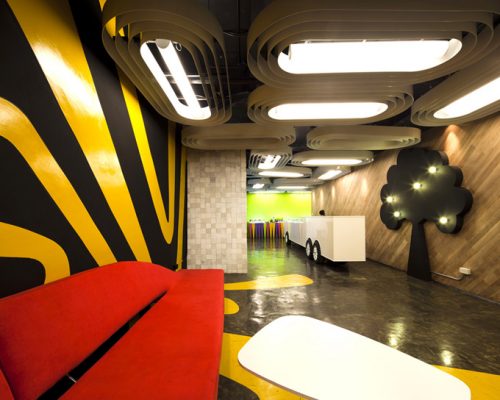 Spotify
This place will definitely make you want to quit your job. Look at the design, it is so mesmerizing. Working here will be an absolute peace and fun equally. The bright and light colors that are added to design this makes it look outstanding.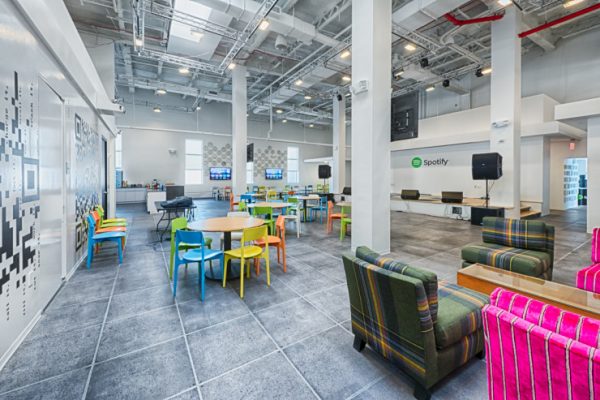 Skype
Look at the framework and the furniture too – It is undoubtedly impressing, agree? This place seems to be simple yet so eye-catchy. A person who wants to work in a peaceful environment can always end up working here.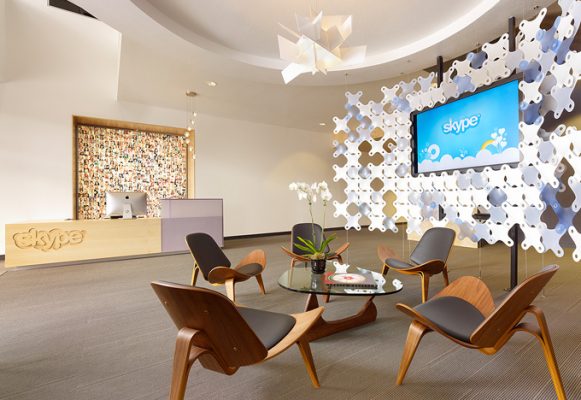 Facebook
I mean, honestly, I bet that working in such an environment like Facebook office is a dream that many people are dreaming. No doubt, Facebook is superb, and look at these office pictures; it proves one thing that working here is also superb. Right from sitting and working anywhere you like to play games with your colleagues when you're bored, everything is totally amazing here.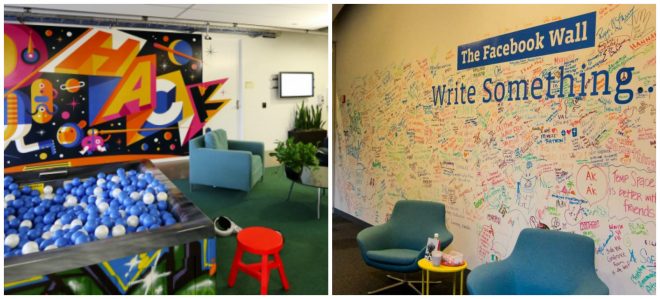 Cool Offices Around The World –