The culture of hanging out and eating at bookstores is springing up across cities. Our nomadic gourmand ventures in search of good reads in between tasteful bites.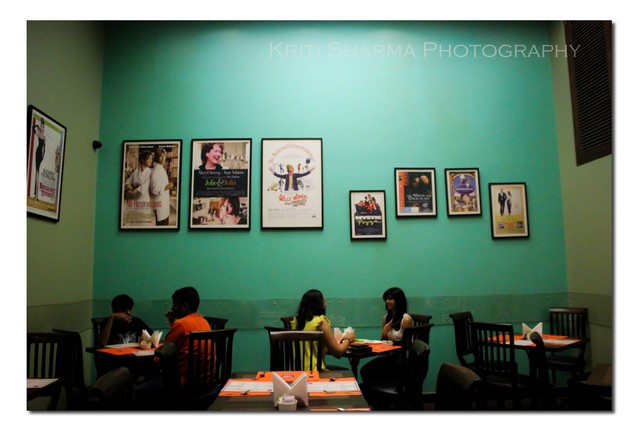 These days when I visit a bookstore, I am looking for an extended experience which is not just defined by the urge to buy a book. There are other things playing in mind when I am considering where to go like the kind of ambiance the place has, whether there is a sit-down area where I can read and if there is a cafe, which is the newest thing on my wishlist. Though it is now common to find a small cafe serving beverages and small eats inside a bookstore, finding a full-fledged eatery is nearly impossible, unless you go to Kitab Khana, in the Fort area of Mumbai. Apart from being one of the best bookstores in the city in terms of ambiance and collection of titles, Kitab Khana also houses a charming restaurant which dishes out a variety of wholesome sandwiches, healthy salads, a selection of starters and main course items, and some heavenly desserts.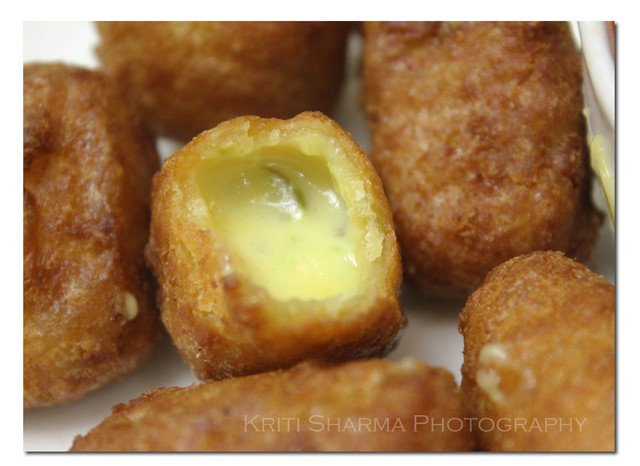 I had heard a lot about the scrumptious desserts the place offers from my friends and so during my first visit to the store, I indulged myself with a portion of blueberry cheesecake and a glass of mint cooler as I had to brave the scorching sun outside. I think what separates a good cheesecake from a delectable one is the freshness and softness of the cream and cheese, and the one that I had here, didn't disappoint at all. But I was told later that there are other things from the dessert menu which are much better than the cheesecake, and I discovered so.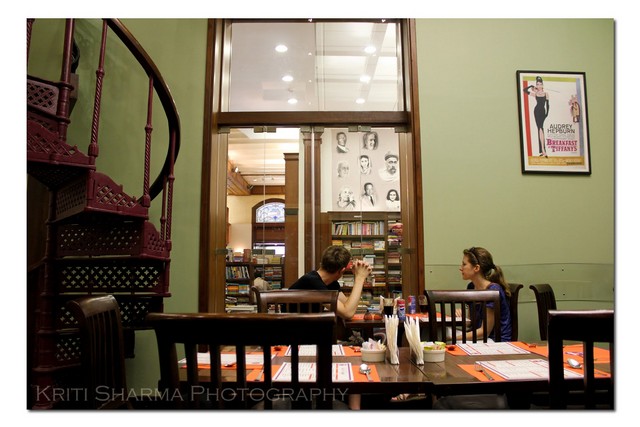 Last Sunday I was at Kitab Khana for a late, leisurely lunch with a friend. For starters we ordered jalapeno poppers which were perfectly crisped and golden brown on the outside and when I bit into one, molten hot piping cheese oozed out, and that was my moment of happiness. Next on our platter was some mashed potatoes with a wonderfully flavoured gravy and some grilled veggies like red peppers and zucchini on the side. This dish gets a 10 on 10 from us. If you want to have something which is light on your palate and stomach and at the same time is not dull and boring, this is what you should have. Then we called in for some Balinese curry with rice. The taste was nearly authentic and it was loaded with vegetables, but I just felt that a pinch less of turmeric powder would have made all the difference.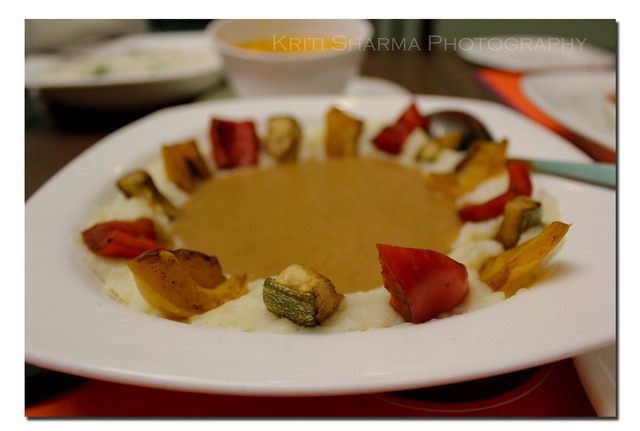 After eating so much, we didn't feel the stuffiness which is otherwise obvious and so we devoured a portion of pear and walnut cake which was served with ice cream. I could never image a cake made from pear before I had it at Kitab Khana. Yesterday, I went again with a colleague to try some more desserts and coffee. We ordered a carrot cake and much to my surprise there exists one, apple crumble and cold coffee. I was very contented with the flavour of carrot cake but apple crumble stole the show. It is a must-have if you go there, or, you should go there to have it. Not to mention, the cold coffee was strong and robust. They really do a great job with food.