Cat With A Cat Spot On Back – Do you love cats? Yeah, they're cute, aren't they? Some of you reading this might be cat owners too. I don't have a cat but you know, I love 'em because they're so cute. Well, we all know that once you leave your home, there are many cats on the streets roaming and doing their own thing. Similarly, on Japan, many people saw a cat but the thing is, now the cat is going viral.
Why, you ask? Oh trust me; you're going to love it too. Okay, back to the point, the cat is going viral because it has a spot of another cat covering its back. I know that it sounds really cool and amazing – so, here's the picture that I know will leave you mesmerized.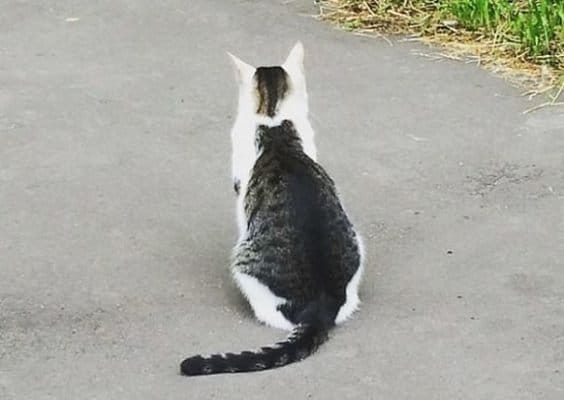 Look at that!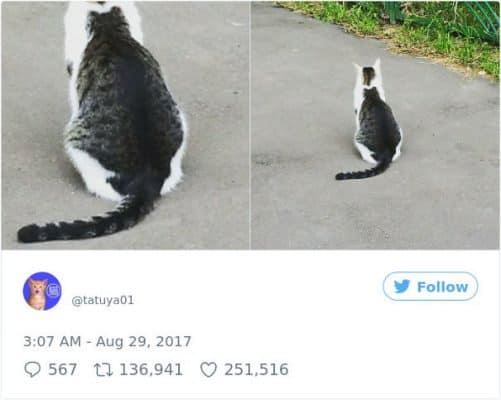 You know what's FUNNY? The funniest thing is, this cute cat doesn't even know what's on her back and I'm sure that she must be wondering "why this people are staring at me?" etc, etc.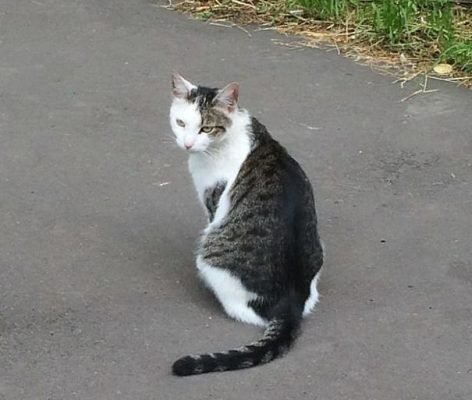 The image of this cat was published at the end of august but it is grabbing a lot of attention on Twitter. The number of likes and retweets are increasing every day.
I know many of you will be like "Oh I wish I could bring her home." You know what; I FEEL the same too. AFTERALL, the cat is so full of cuteness.
Cat With A Cat Spot On Back – Any thoughts?