100 crores temple decoration – Diwali is a big thing in India and many other countries!
From colorful food, new garments, fireworks, and gifts, Diwali is celebrated with great pomp and enthusiasm in India. One thing which caught our attention during the festive season is this temple from Madhya Pradesh which is decorated with Rs. 100 crore for Diwali.
Shocked enough, huh?
Yes, we are talking about Mahalaxmiji Temple in Ratlam, Madhya Pradesh which is decorated with nearly Rs. 100 crore cash and valuables for Diwali. This is not the first time when the temple was decorated with so much cash, this is an old tradition which is carried since a long period of time. It has been a completely unique experience for devotees who visit the temple on the eve of Diwali. A look at the walls and the idol will leave everyone awestruck! Yes, dude, there's so much of cash and valuables there.
100 crores temple decoration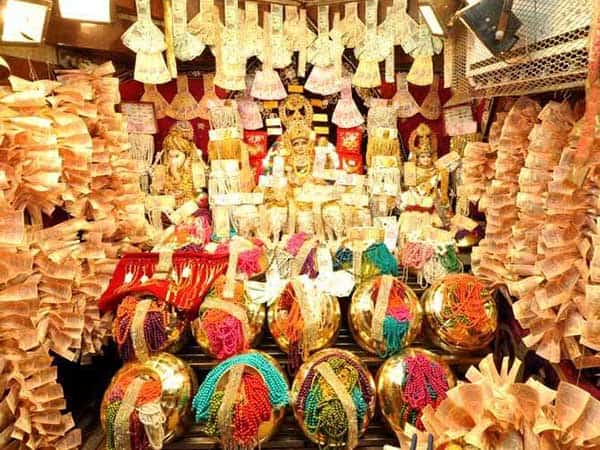 According to the reports published on NDTV, each and every devotee who come to visit the temple hand over cash or valuables to the head priest. These valuables are then collected and kept inside the temple safely. The temple is running out of the storing place but still, the tradition has been carried every year.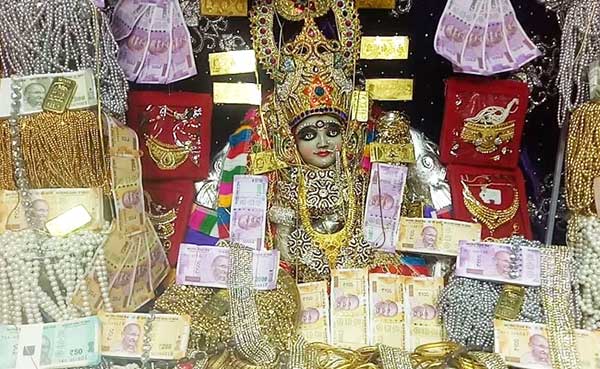 You can see this decoration throughout the Diwali period. Many devotees especially come to this temple during the Diwali as they believe their dreams come true after visiting the Mahalaxmji temple. According to the head priest, Sanjay, the value of the jewelry, cash, and other valuables is worth Rs. 100 crore and hence they have taken proper measures to keep them safe.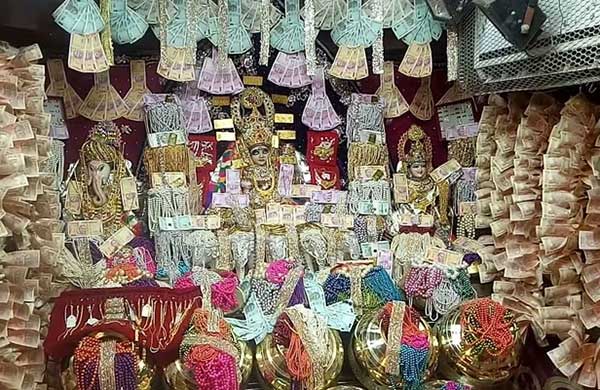 Here is what the head priest said in a statement, "The value of the cash, jewelry, and other valuables is worth around Rs. 100 crore. Devotees come from far away places to give their valuables for the occasion of Diwali. However, we are running out of space to keep the money inside the temple now."
Tight security arrangement is done by the administration of temple and the police as well. They are making sure that the money or the valuables are not stolen from the temple. Every year the temple is decorated with a large amount of money, valuables, and jewelry on the occasion of Diwali. The priest also says that this tradition has been carried out since ages but there has been no case of theft reported yet.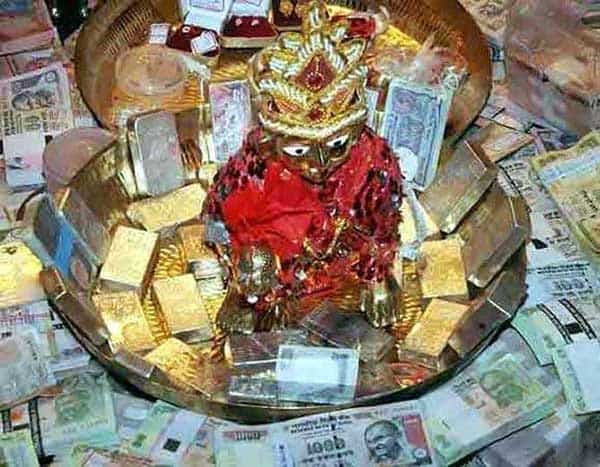 100 Crores temple decoration – After Bhai Dooj, the fifth day of Diwali, valuables will be returned to the people. The head priest along with few others maintains a record of the values given by the people.