World's Cheapest Smart Phone Feedom251
Freedom 215 is creating a buzz all over the world for all right reasons.
This cheapest smartphone is available for just 251 INR as you read it absolutely right. This revolutionary cell phone has instantly brought India on a global map.
Defence Minister Manohar Parrikkar launched the smartphone 'Freedom 251' under the Make In India campaign.
'Because if the technology is expensive then it's useless. You need technology for everyone, for fishermen and farmers and students. But the technology that is cheap should also still be useable, cheap by itself is not enough.'
Ringing Bells currently imports parts from overseas and assembles them in India but plans to make its phones domestically within a year, the spokeswoman from the company said during the launch.
 Here are some key points about the cell phone:
1…  Freedom 251 features a 4-inch qHD display with 960 x 540 pixels resolution.
2… This dual sim mobile costs just 3.66 USD that's one percent of the cost of latest Apple I Phone.
3… The device is created by Ringing Bells which is Noida based company. This firm had recently launched one of India's cheapest 4G smartphones at Rs 2,999.
4… The handset is powered by a 1.3GHz quad-core processor and promises to deliver a smooth performance.The mobile runs on Android 5.1 Lollipop operating system and also has 3G Network,WiFi, Bluetooth, and GPS.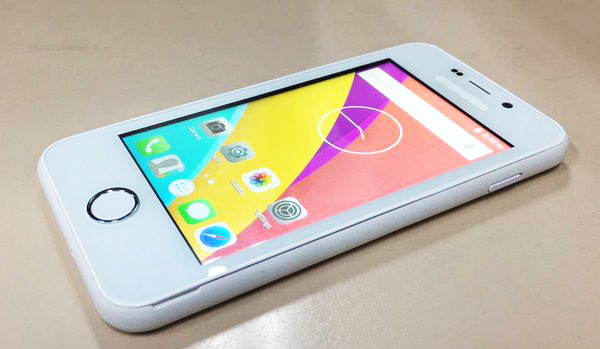 5…  The device has 1GB of RAM and 8GB of internal storage which can be further expanded up to 32GB using a microSD card.  The device has features that other smart phones of Rs 5000-10000 have.
6…  500,000 handsets are believed to be available for buyers.
7… The battery life is average as it houses 1,450 mAh battery but the company claims that battery can last a day on single charge.The smartphone comes with a 1-year warranty.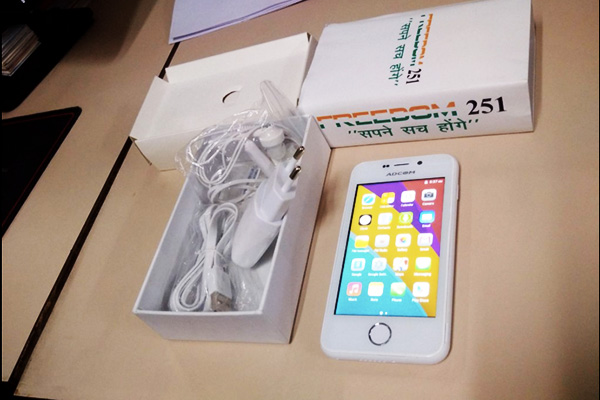 8… Ringing Bells has 650 service centers across the country.
9… Selfie lovers can rejoice as the smartphone has  3.2MP rear camera and a 0.3MP front camera. There is also flash support.
10…Pre-orders for the Freedom 251 started from today and will close on February 21 at 8 PM.
You can buy this mobile phone by clicking here.
What do you think about this great innovation in mobile and tech world? Let us know in the comments below.