Bounty Island Resort Fiji – Nature has unlimited bounties hidden in its cores. Some of them are just too good to be ignored. Come, explore the Bounty Islands with us.
Fiji is an absolute exotic place for a foreign winter holiday.
A cluster of many islands, it offers fun unlimited.
One of its adventure zones, the Bounty Island Resort, is truly a Paradise on a shoestring! It is an amazing island resort located in the heart of Nadi Bay and at the doorway of the Mamanuca and Yasawa islands. Best known for its spectacular reefs and sand-fringed isles, it offers perfect conditions for boating, snorkelling and other thrilling water activities.
Conveniently located at a distance of about 30 minutes from Nadi International Airport, Bounty Island is considered to be the perfect getaway from the main city. With 48 acres of virgin land adorned with tropical gardens, sparkling sandy beaches, pristine waters and magnificent marine reserves, this holiday spot is gradually becoming one of the hottest among frequent holidayers.
Let us take a virtual holiday through this detailed account of the bounties that the place has to offer.
Island Treks and Bird Watching
The Bounty Island Resort has made special arrangement for island treks through the expressly made island ring path which comes in handy when one wishes to explore the tropical vegetation and intriguingly indigenous inhabitants of Bounty Islands, traditionally known as Kadavulailai. There are many bird species found in the area, but the most common one is Bici Bird which is a flightless inhabitant of Bounty. Friendly Island Geckos and Skinks (green lizard) are other commonly seen creatures.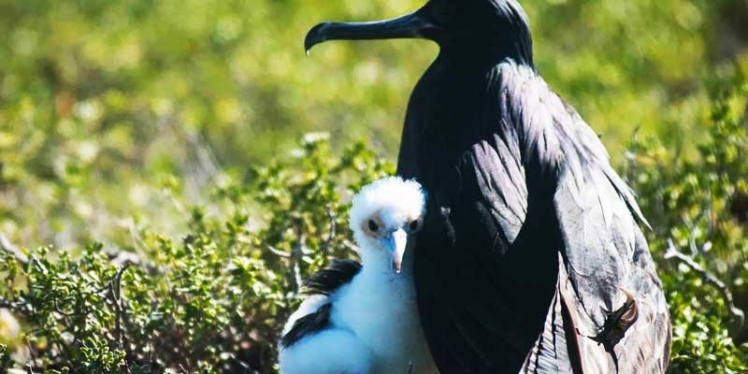 Beach Walk
When there is a low tide, the complete island can be circumnavigated in about a half hour. It is almost a dream come true to walk on the sandy white beach and age old compressed coral formations. Common crawlers found on the beach are Hermit Crabs and Land Crabs which are the leftovers of a tide. Make sure you keep the hotel staff informed that you are strolling near the sea. It is one of the safety measures which are imperative while you are around the ocean's edge.
Snorkelling and Kayaking
The lodging staff at various resorts in Bounty Islands organizes the snorkel trips and arrange for all the necessary equipment such as mask and flippers. It is advised for first-timers to take basic tutorials for snorkelling before diving into the sea. Safety guidelines are a must to be followed at all times. Rules and safe zones for snorkelling are always told before you start to live the enthralling experience. The equipment can also be purchased from Marine Bure, if someone wishes to buy.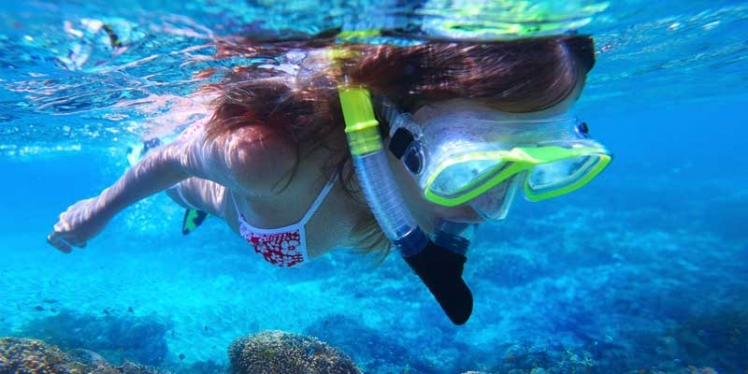 Thrilling Water-sports
Tropical Water-sport is a sport operating agency in Bounty Islands that organizes thrilling activity tours for the vacationers at Bounty Island. They have a vast array of enjoyable activities on their menu which is equipped with appropriate equipments, which makes your holiday a special time to remember. Guided solo snorkelling, kayaking, stand-up paddleboards, and fly-boarding are some of the activities you must try when you have spent your hard-earned money for a memorable holiday.
The SeaView semi-submersible is another activity that operates at Bounty Island. Boasting an 18m long, 3m wide and 2.5m headroom undersea area, the SeaView is the ultimate undersea adventure, which everyone must experience. You can relax and enjoy the reef, the undersea life through 14 huge viewing portals. People of all ages can experience this.
Organic Garden Tour
Bounty Island boasts an organic garden and offers herbal and organic garden tours to the guests. Meet with the gardener and learn about the ancient Fijian farming practices mixed with new modern ones. Feel free to lend a hand and muck in with the farm team.
Other Activities
There is a hoard of other engrossing activities around abundant nature in Bounty Islands, for those who look for a fun-filled and a different sort of holiday. One can indulge in various thrilling games with the help of hotel staffs or the locals around.
Some fun filled of them also include making foot prints outlines in the sand, turtle feeding, beach volley-ball and many more. Knowing the primordial culture and olden times of the city from Cultural Professors who tell interesting tales of the origin and past is a must for those who find interest in history.
Something for everyone.
Those are the bounties of the Bounty Islands.
Are you going or not?