Unique wedding – Getting married is one of the most special days of an individual's life and they put-in every effort to make it one of the most unique days for two people who are obviously, tying the knot.
People often have a lot of dreams, goals and planning for this special day. Till now, one thing is very clear that the world is one hell of a weird place and everything which seems new to us seems weird as well because obviously it takes time to digest and register out-of-the-box things in our systems.
Here are some people who went an extra mile to make their wedding one of the most unique events of their lives. Like, literally unique wedding:
Unique wedding
She married her dead Fiancé in a morgue: This is Michelle Thomas. Her fiancé was murdered but that didn't stop her from being with him together. Even after he died, she went to the morgue and married the gravestone under which he laid. She considers that to be a full-fledged marriage and still loves him more than anything in this world. True love goal, right?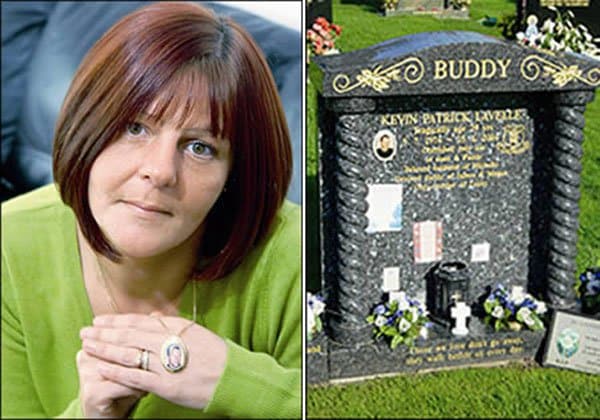 99,999 red roses for his wife: This man named Xiao Wang spent the salary he saved for 1 year and bought 99,999 roses for his newly wedded wife just so that he could make her smile. This is surely one of the best ever and also the sweetest. Isn't it?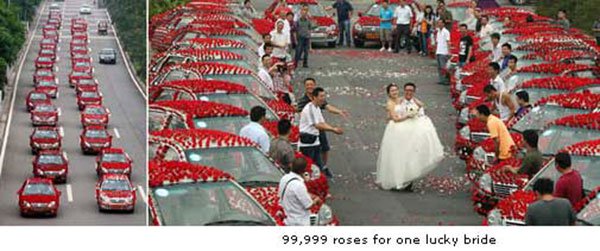 Record-breaking 200 meter dress: This bride from China wore a record-breaking dress which was 200 meters long. There were more than 50 people who were holding the long dress that she wore. The couple wanted to come on the limelight of the whole world for which they broke the record of wearing the longest wedding dress. Bizarre, isn't it?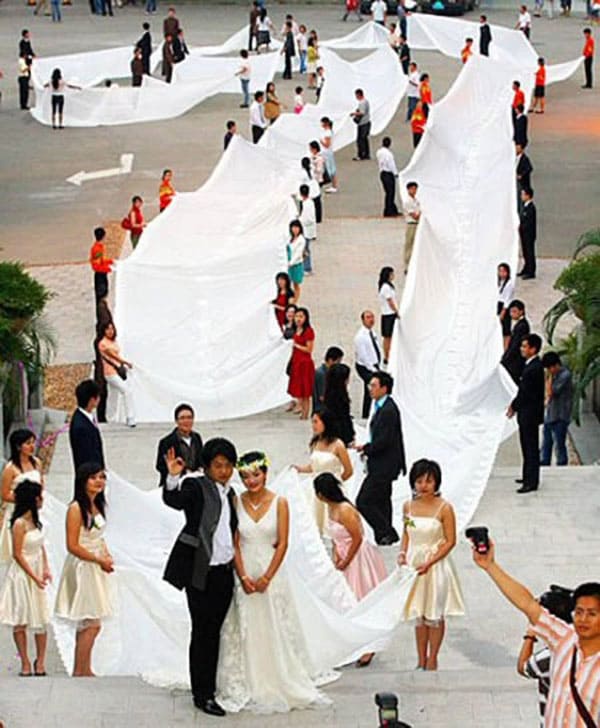 Married on a Bungee-Jumping platform: This adventure loving couple got married on a bungee-jumping platform with near and dear ones and as the bride said I DO, the couple jumped-off the platform and then everybody clapped. Isn't this one of the most uniquely exciting weddings ever; isn't it?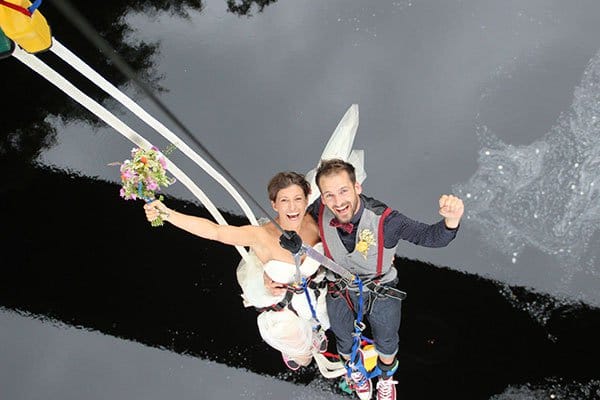 Naked Marriage: Ellie Barton and Phil Hendicott is the couple who decided to get married in their birth-suits which means naked. This couple wore nothing other than their engagement ring and the bride wore a long veil on her head. That's it. There were around 250 guests in the wedding and they took the vows with absolute comfort and uniqueness. Isn't it something out of the world?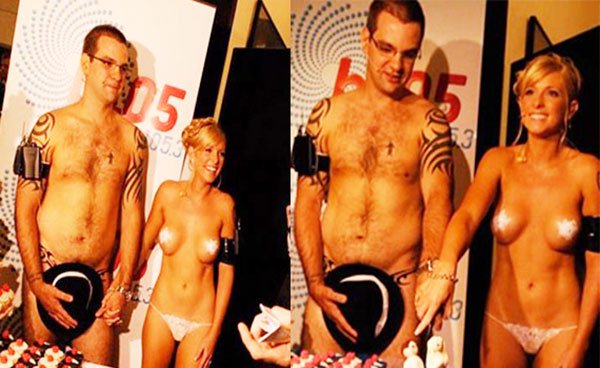 Unique wedding – These are the couples who got married in a way where people still talk about it on a global level. People act absurd when it comes to uniqueness and that makes it one of the best part of the entire idea.