Types of teachers – Teachers play a very important role in our character building right from the beginning of the school itself.
Every person has that one teacher in their life, who is the inspiration of their life and with whom they can have conversation of any genre.
I am lucky to have one of them!*winks*. So yes, teachers are a role model and an inspiration in many students' lives but then how can we forget the major crushes we had on our teachers? I still remember my zoology teacher who was so cute to be a teacher and that's where my first crush happened.
So, let me list down those different types of teachers on whom we used to go gaga on!
Types of teachers –
That Intellectual English Teacher
There was a time when you were completely bowled over the precision with which a teacher used to teach the English subject. You actually fell in love with literature when there were unlimited discussions about the books that they read. And how can we forget Romeo and Juliet!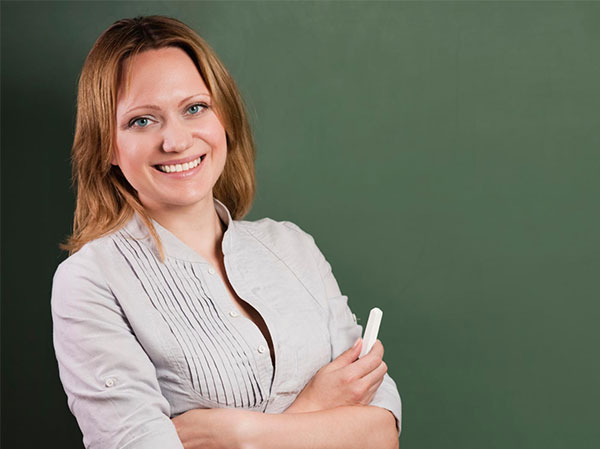 Chivalry Of A Gentleman Teacher
This version is totally for girls who just loved that chivalrous teacher with his gentlemanliness! These kinds of teachers are a little old but they have all the capacity to have a crush on them. I remember how one of my teachers would be concerned about every girl's safety at late night fresher parties, when everyone was busy dancing on the floor!
History Behind The History Professor
A boring history subject instantly went super interesting with a hot history teacher teaching the French Revolution! History lecture was exactly the time when we were physically in the class but mentally we were in deep thoughts of the history teacher that saved us from sleeping in the class!
So Very Young Teacher
Just like Sushmita Sen in Main Hoon Na, many people had a crush on those so very young teachers who are too cute and too young to accept them as our professor. I mean shouldn't we have some cute people as students also to add some good factor? They are the people with whom the whole class is bonded so well and the conversations are too frank and friendly.
Philosophical Arts Teacher
Finally there was an amazingly artistic teacher who got us interested in arts, painting or photography. They were the ones who taught us about the great philosophy of life, who inspired us to live our life according to our age and make the most of it. Who knew we secretly had a crush on them with the way they talk or with the ideologies they had?
So out of these teachers, let us know who were your personal favourite? *winks again*