Love life after a divorce – It is truly said that loving a right person is better than to having bad experiences with the wrong ones.
Life after divorce is a pretty tough one. Especially if you are with kids, you have extra responsibility of taking care of them also.
People go through a hard time in getting back to normal life. But it is always good to have that on companion who takes care of you during his sad moments. After all every person has a right to love despite of all the situations. There are many people who are in a dilemma of getting into a relationship again or not.
However, if you meet a companion who loves you unconditionally in spite of all the wrong things happened in your life, it doesn't really matter if right things are happening even though a little late.
So, there are few things which are to be taken care of when you are dating a person after a divorce.
Start a fresh life
Post your divorce, after the depressing time, it is important to start a fresh life. For you it should be a new day and a new beginning. That doesn't mean that you start hunting for a new person but all you need to be is confident enough. You should not let the sad time hold you back. It will be good if take life as it comes.
Be an optimist
The good rule is to be optimistic about the time you are going through. Eventually if you start seeing a person, you need to go slow keeping in mind all the pros and cons. Keeping your spirits high and meeting new people will be a great help and going ahead strong in life.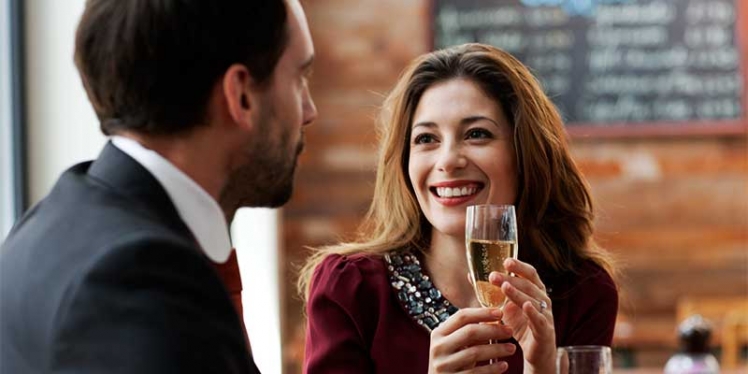 It's never too late
Ultimately it's never too late to be with the right person. With all the wrong things happened in the past, take them as an experience in life and learn from them. However, when you date a person post-divorce it is important that you make sure that it is not a rebound case. Therefore, it is advised to take things slow and give proper time to understand the new person in your life.
Children's perspective
Lastly, if you have children it is very important that they are aware of the developments taking place in your life. If you are really involved with a person, you should make sure that the children are acceptable to it and be very frank with them on this matter.
After a divorce – Every person has the right to live a life the way they want to and no one should be deprived of the love that they deserve. So go ahead and start a new life that you always wish for!