We have come a long way, a long long way!
Caste, creed, colour, gender, nothing really matters now!
Love is all that matters, and how!
And we are glad that the older generation is understanding too and with us in our quest to make the planet a land of love and compassion!
A recent living example is Mumbai's Gay Right Activist Harish Iyer and his mom with progressive and liberal thought process!
Iyer's mother knew about the sexual orientation of her son and she did not have any problem with that! In fact, she went a step ahead and sent a gay matrimonial advert in the newspaper dailies to find a husband for  her son! How sweet is that?
But sadly enough, the so called progressive dailies who claim to carry the flag of modernism and display up-to-the-minute presentation, refused to place the ad in their paper, giving different reasons. Some said it was illegal to place such an ad where a guy is trying to find a groom! Well, really?
Nevertheless! Hope never dies!
The most liberal one, Mid Day, agreed to print the advert and find a groom for Iyer! VICTORY!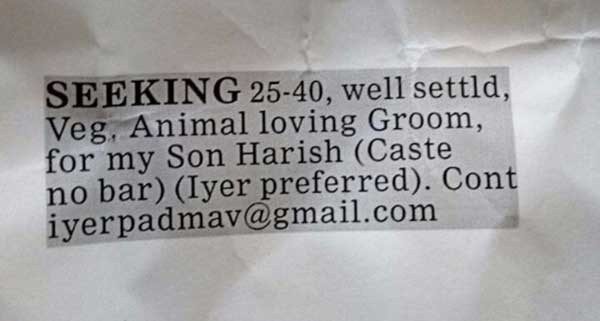 Mid Day editor Sachin Kalbag said this to say:
"A marriage is a meeting of minds, of souls. At mid-day, we believe that human rights should be applicable to all, regardless of religion, caste, colour, sexual orientation, etc. Therefore, a mother seeking a union for her gay son is perfectly normal. Why should it be any different?
In fact, why should we even be talking about it? In an equal society, which we all strive for, this should be routine.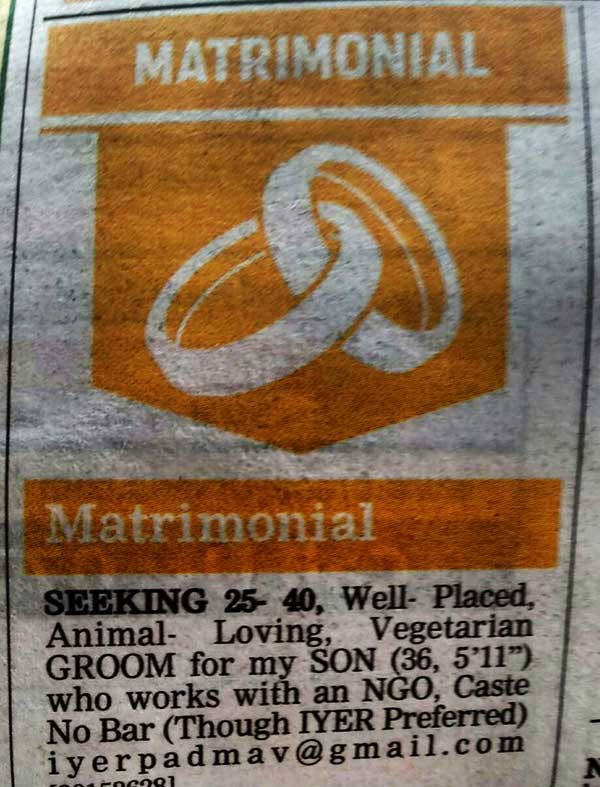 Mid-day stands for equal rights for the LGBT community and we campaign vociferously for it, regardless of whether there is a trial going on in any of the major courts. Our coverage is not "newsworthiness dependent".
Our official stand is that India should not discriminate against any community, including the LGBT community, in any aspect of life.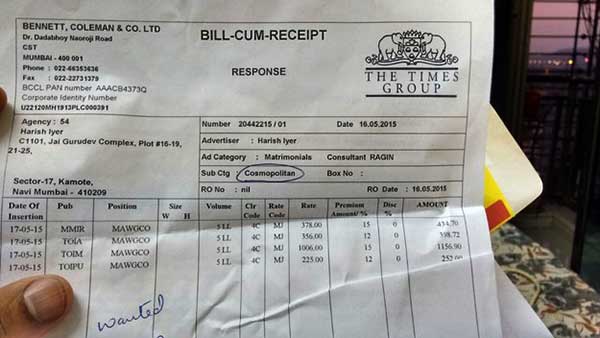 Marriage is all about love, compassion, and companionship. If Harish Iyer, through this gay matrimonial  ad, is able to find an ideal partner who would be able to give him all of this, that would be one heck of a union. Because marriage can never be only about sex, it is also about partnership.
I understand that this particular marriage will face opposition from some quarters, but as a society we must never discourage any community member from finding an ideal life partner."
BRAVO Sachin Kalbag! We are with you!
We really hope that we have more and more people like Iyer's mother and Mid Day editor so that the lives of many more Harish(s) and the likes find a meaning in our progressing nation!