Keto diet – Losing weight is a difficult journey and the essential requirements for the same are will power and motivation. There are people who give up on it while halfway through success because the practicing restraint is difficult.
Especially for a foodie whose mind is never vacated by the thought of what he is going to have next thereby expanding the area of his midriff. Caught in the web of corporate hustle bustle, it becomes difficult to manage time for workouts. Some people are to bummed to even spare 10 minutes from their daily lives which makes them victim to many physical ailments in the advanced age because obesity is accountable for all the diseases, especially heart diseases in us.
However, there are also people who want to see drastic change in themselves hence go on a crash diet which harms your body manifold and begets skin ageing also. There are some famous diet trends that are surfaced across the internet and people comply with them in blindfolds but those are not always worth the bargain because there is no authenticity of their benevolence. However Keto diet is approved by many American Universities which is rapidly outwitting the very famous Atkins diet and more celebrities are slanting towards it for quick results. But you will have to test water before you start this diet whether or not it suits you. There are expert nutritionists whom you can consult for the same, however, here are the key insights of Keto diet to elucidate you on its effects and reasons of its popularity.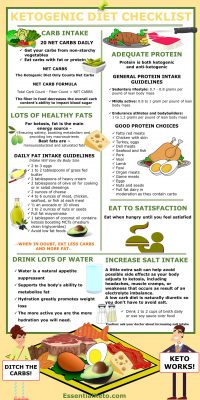 The full form of Keto diet is Ketogenic diet which helps to suppress the production of Ghrelin, the hunger hormone. Usually, our body receives energy form the carbs we eat by turning them to glucose and where there is lack of carbs, it uses the fat to produce energy to keep the functions of the body going. The main element of Ketogenic diet is fat which covers 75% of your food intake, while the protein is 25% and carbs only 5%. Your food menu should have no sugar or any flour products for that matter. The surprising fact of this diet is that it doesn't contain any fruits but veggies only and those that are high on fat content such as oil and butter, nuts, eggs, any meat including pork, poultry and seafood, mushrooms, green veggies and high concentration of fiber. You can also have sausages because they contain high amount of sugar. Alcohol, potatoes and dried fruits are also allowed in this diet.
You lose weight in rapid speed in a Keto diet where there is fast dissolving of muscle mass and the diet ingredients keep you so full that you will rarely be hungry. You can't however be on this diet for a long time because it is unbalanced. The ground rule of Keto diet however is that you can't have more than 5000 calories per day.
This diet is rising into popularity by fits and starts and is very advisable for obese people.