Stress reduction is necessary at the weekend, to revive and freshen up for the upcoming working schedules. It is when there is a need for hobbies to give the mind relaxation. The undying hobbies ensure the mind develops stress and tension-free days.
Development of the mental and physical strength is a regular process for the human body. Therefore the motivation is through the involvement of hobbies. People who look for better lifestyles opt for motivation through activities. Workloads or any other worries can be reduced by the implementation of various hobbies.
Undying hobbies encourage a healthy lifestyle
The way to change the mindset is by diverting the thoughts and energy. It enables one to develop a healthy lifestyle; it ensures positive thinking enrooting the negative energies to improve mental and physical health.
Some of the undying hobbies that can elevate living, removing the depression is common and everlasting. A few of such relaxing hobbies are:
Painting
When looking for any undying hobbies, for all age groups painting is a hobby that remains lifelong. It allows diversifying the mind with various creative and innovative thoughts. Here is the reason that painters can spend hours painting and boosting their thoughts.
The creation of the paints is a form of art that ensures to keep the mind away from worries and gives a refreshing mind. It helps in the growth of happiness and boosts confidence as a person with personality development.
Art and craft
There are fewer people who can find interest in art and crafts. But it is one of the popular forms of hobby that people can enjoy their best time. Innovative ideas and their formation, in reality, give a stunning experience to people.
Art and crafts are mostly a form of a profession that is inspired by the field of handicrafts. While applying new ideas and creating genuine art and crafts can expand the thinking ability and motivation to do better each time.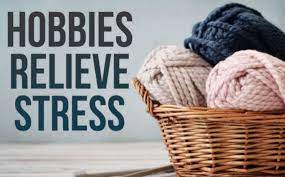 Photography
Once a person who takes interest in photography,  can not take themselves away from this hobby. It may be for a reason or no reason they will find different ways to click their photographs. Weekends are always refreshing with the captures of photos in respective niches.
Those who can be creative, it is with the captures they can boost their energy. It provides them to learn about their inner growth and the best part, they can take pride each time looking at their clicks.
Explore nature
No one prefers a stagnant life, it is when exploring nature is helpful. Watching rivers and greenery helps in improving the mindset. It rejuvenates the mind, as it provides motivation to the human mind reducing the side effects of anxiety and stress.
Meditation and Yoga are some of the common things that are carried out in the open air. As the mind feels the awareness and refreshment.
Above all, those who want to stay back home yet carry out with undying hobbies are Stitching and Knitting. All ages people can select it, especially because it provides relief against stress and worries with the expression of creativity in their work.