In a passage of 10 years, a lot has changed around the world. Britain exited the EU, Saudi Arabia allowed women to drive and how can I forget, the business tycoon of USA, Donald Trump has sworn in as the US President.
Back in 2009, things were different. India's then Prime Minister was Manmohan Singh and he was certainly not as big a phenomenon as Narendra Modi. Also, 2009 was the year when Ranbir Kapoor and Deepika Padukone broke up. India has gone through varied other 'Emosanal Atyachaars' to be frank. Here is a comprehensive list of the things that were different from 2019 in 2009.
Section 377 was declared unconstitutional by the Supreme Court followed by the legalisation of consensual sex between persons from the same sex.
In 2009 elections, Manmohan Singh was re-elected as Prime Minister of India for the second time in 2009 elections.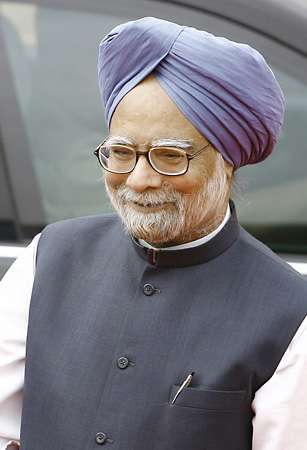 3 Idiots became the highest-grossing Bollywood movie at that time which earned a sum of₹460 crores as profit.
Amit Trivedi coined the term 'Emosanal Atyachar' with his music in Dev D.
This is the movie that we really loved in that year
And..this is the one that we hated
The Bollywood love birds who always grabbed the limelight for their romance, Ranbir Kapoor and Deepika Paduko parted their ways and we thought that the world will never see true love again.
UIDAI was launched, which eventually wrecked our nerves and finally became the butt of all jokes and fodder for all memes.
Vindu Dara Singh won that season of Big Boss. *Blinking at this ever since*
Vodafone introduced Zoozoos and they were to be seen everywhere. We loved those Vodafone ads. So wish that they still came!
The Tata Nano was finally launched as Gareebo ki gari
Abhisekh Bachhan and Aishwarya Rai Bachhan together appeared in the Oprah Winfrey show for an interview.
Remember the song 'Chiggy Wiggy' that left us tapping foot? Kylie Minogue appeared for the first time ever in an Indian movie where she shaked her booty with Akki.
When Karnataka Minsiter called a ban on Valentines day, women in Bengaluru sent Pink Chaddis to him in protest.
In a Levi's show, Twinkle Khanna unbuttoned the jeans of Akshay Khanna which led to their arrest and a lot of public shaming.
AR Rahman won two Oscars for Slumdog Millionaire and made the coutrymen proud.
Julia Roberts *drool* landed in India to shoot for her film Eat, Pray, Love.
Presumably, people were still using Yahoo. *dramatic eye rolls*
Shilpa Shetty tied the knot with her long time boyfriend Raj Kundra
Rakhi Sawant got married to her NRI beau Elesh Parujanwala, all thanks to Rakhi ka Swayamvar.
Do all this look prehistoric to you?