Thigh High Boot is very popular among Hollywood Stars, it is such a trend that makes you look stylish even during the winter season.
In the 15th-century Thigh High Boot was just a part of Army uniform, but gradually it also became part of women's apparel. In the 60's, only the thin and tall women used to wear it but today the thigh high boots have a special space in the wardrobe of every girl.
We all know that the winter season has knocked our doors and with this new trending, apparels have made entry to our wardrobes. After all, from Hollywood to Bollywood thigh high boots are making everyone crazy so how can you stay behind? So if you also want to look stylish then just adopt this trend of the thigh-high boot and be the best.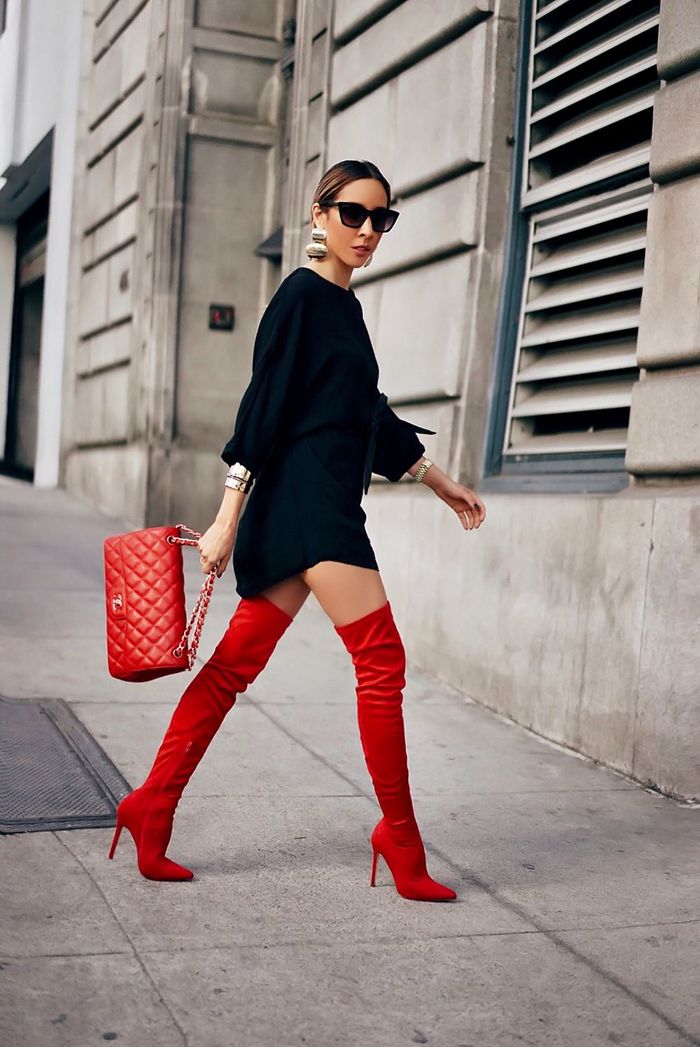 But before you make them a part of your wardrobe you must be knowing their history. So, let us first tell you the history of thigh high boots.
History
The army men used to wear thigh high boots
Also, the boots were quite popular among horsemen. Yves Saint Laurent had launched it again in the 1960s when he made them a part of his collection. These boots were also very much popular in the time of Victoria.
Thigh high boot
These boots have been in trend for several centuries. These are known as Thigh High boots, Thigh long boots or Thigh boots. As the names suggest these boots comes to the thigh length. As covering the knees these boots reaches to the thigh hence called thigh Boot. If you want to buy these boots, they are easily available in the market in leather and Velvet as well as in many more materials. From the local markets to the online websites these boots are easily available everywhere.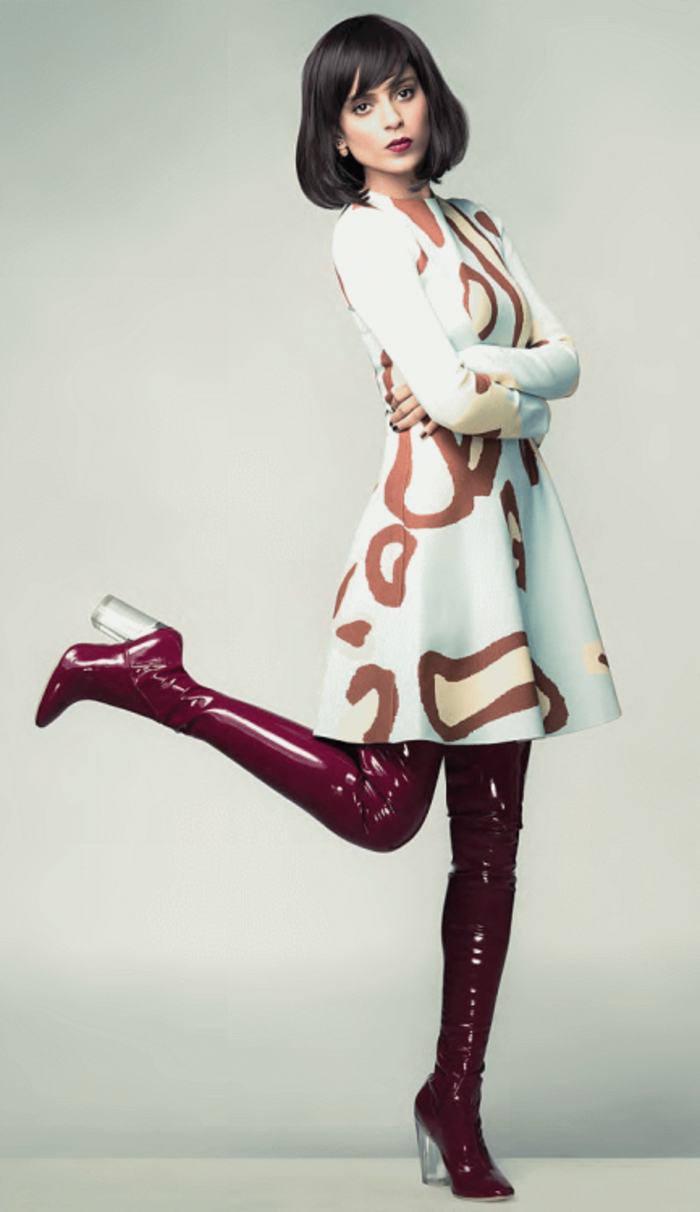 Now let see how b'town divas styled these boots with different outfits and you can also try their style.
Sonam carried her boots with black pants, she looked really hot in this style. You can also wear your shoes with a matching pant.
The thigh high boots are making Kangana's look even more stunning.
She is looking amazing, right? Well! you can also try this all you need is a log shirt and thigh high boots. Carry them in the same way as Katrina is wearing ad trust me you won't look any less than her.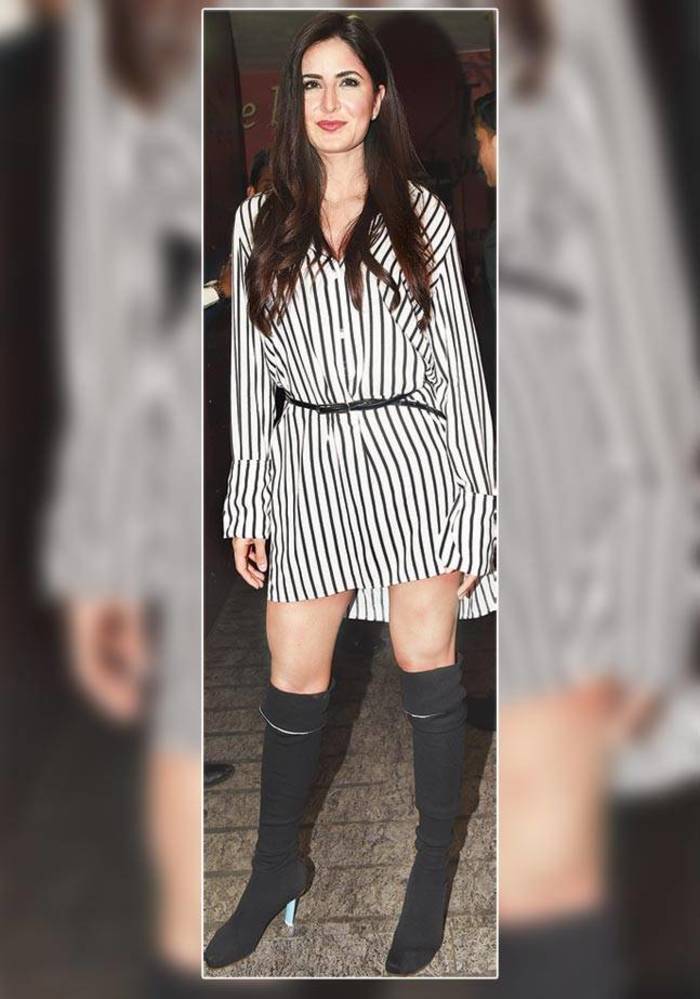 Malaika Arora is already a fashion icon in our country, everyone likes her way of maintaining her style. No matter what she is wearing she always rock the look.
Black boot with black dress looks perfectly amazing. And when it is Jacquline then how can you resist liking this look.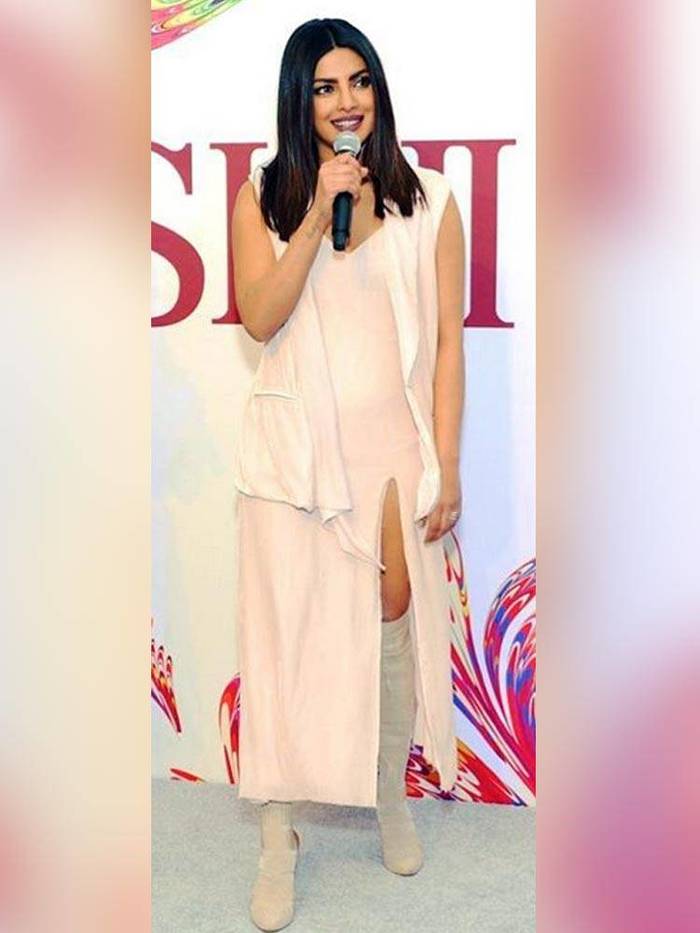 When it comes to Priyanka Chopra, she is often seen styling thigh high boot. Thigh high boots are an important part of her wardrobe. Though she always looks gorgeous but thigh high boots adds an extra cherry to her look.
If you really want to look different from others then you should try thigh high boots this winter.