Hollywood stars who got Indian tattoos – Inks and tattoos have become a common thing in the global society in fact; it has always been an integral part in relation to customs and culture.
Tattoos have hidden meanings which don't necessarily belong to their own culture.
Here are some famous Hollywood stars who got Indian tattoos inked on their bodies and it's beautiful to see that leaving aside glamor and style, they have opted for meaningful inks.
Let's have a look at Hollywood stars who got Indian tattoos :
1 – Miley Cyrus: Miley Cyrus has once been a popular teenage sensation before becoming a famous pop-star. Miley Cyrus has an "Om" inked on her wrist which shows her faith and connection with the almighty.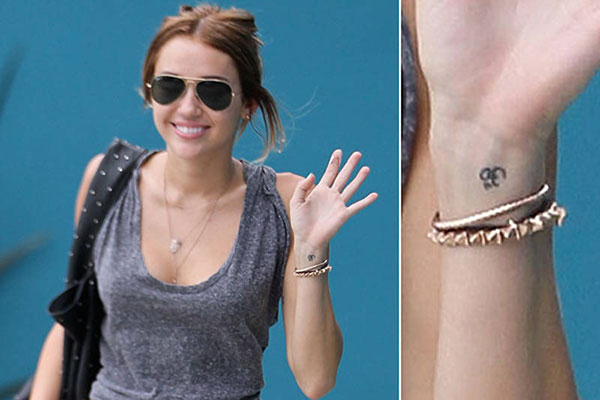 2 – Angelina Jolie: Angelina Jolie who is one of the richest and the most famous celebrity in the whole world. She is known for adopting kids from different cultures and taking care of them like her own. She has got an entire verse of Pali tattooed on her left shoulder, dedicated to her son, Maddox.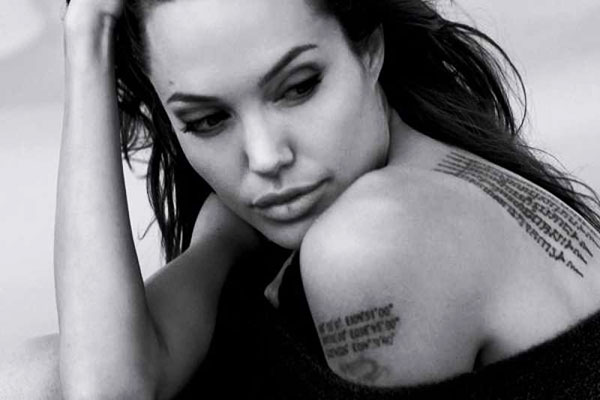 3 – Katy Perry: Katy Perry got a tattoo after she got married to Russell Brand; both have them have the same tattoo inked in Sanskrit which reads "Anuugacchati Pravaha" which means go with the flow.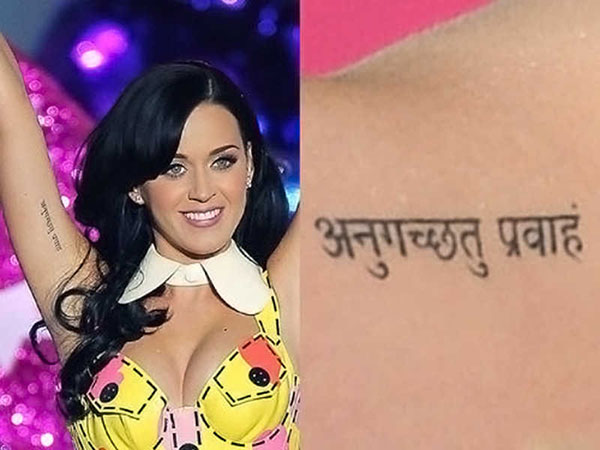 4 – Rihanna: The music goddess herself, Rihanna has a Sanskrit tattoo on her thigh as well. The verse has been picked from the holy book Gita. Though the verse which should've meant 'forgiveness, honesty, suppression and control' now means 'long suffering, truthfulness, self-restraint, inward calm, fear and fearlessness' as it was misspelled.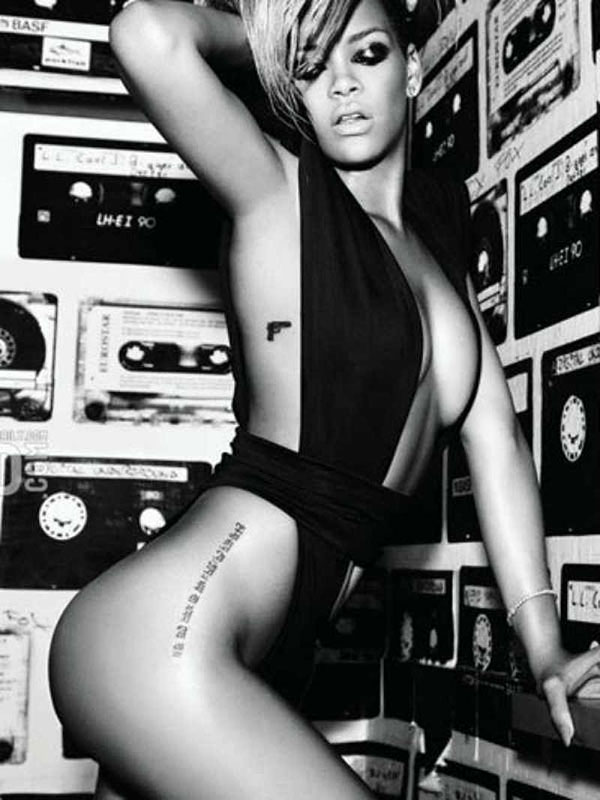 5 – Jessica Alba: Jessica who is a famous businesswoman and actress absolutely loves lotus flower hence, she has a Sanskrit tattoo on her wrist which reads 'Padma' which means lotus in Hindi.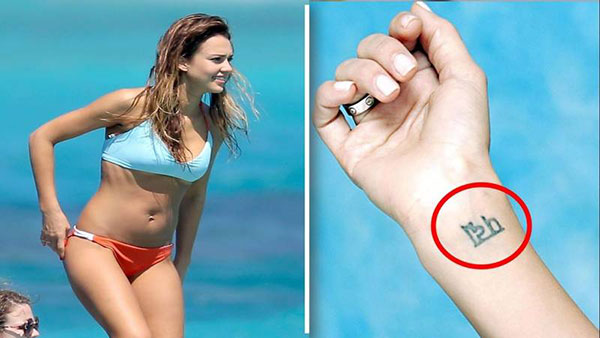 6 – Kimberly Wyatt: This famous celebrity face has a big Sanskrit tattoo on the back of her neck which reads 'Loka Samastha Sukhino Bhavantu' which means 'Let all the people in the world be happy'.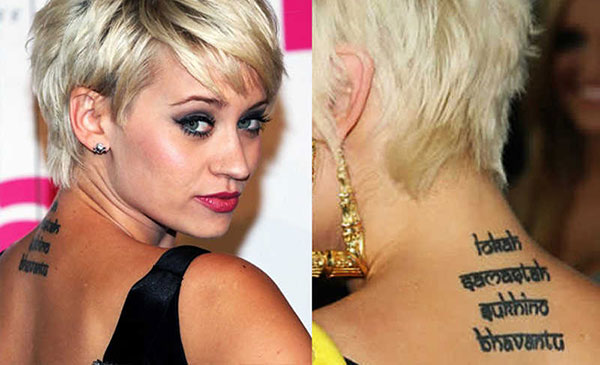 7 – Britanny Snow: This famous Hollywood celebrity has a tattoo on her ankle which is written in Sanskrit. The tattoo reads 'Abhay' which means 'Fearless'.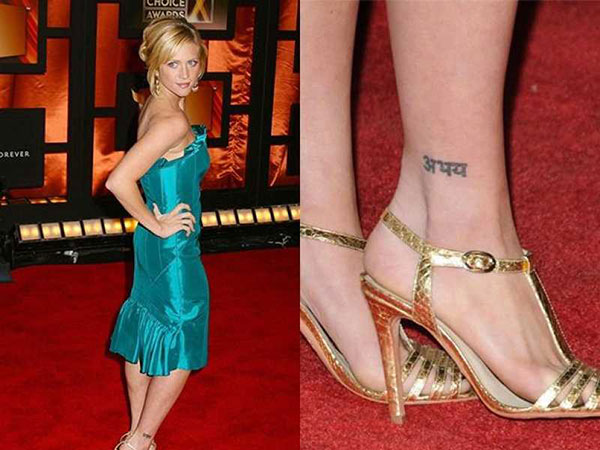 8 – Alyssa Milano: Alyssa Milano has an 'Om' inked on the back of her neck. The tattoo seems really artistic as it has been given a creative twist by her artist.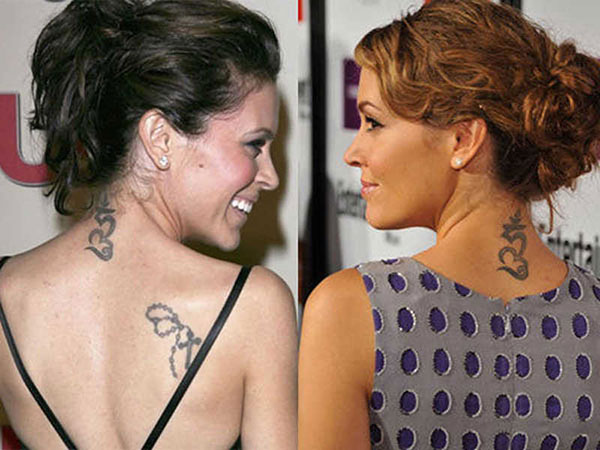 9 – Venessa Hudgens: Venessa Hudgens figured out the perfect way to get an 'Om' tattoo on her hands. As she joins her hands in a namaskar, she ink makes a complete OM.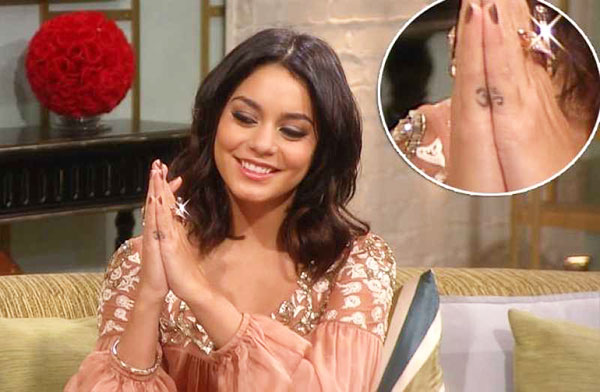 10 – Gillian Anderson: The actress which got famous for her roles from X-files has a tattoo on her wrist inked in Sanskrit which means 'everyday'.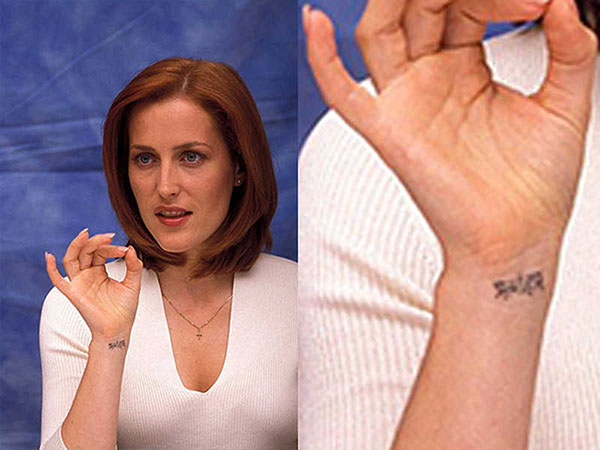 11 – Russell Brand: The British comedian converted into Hinduism after struggling with drugs, he and Katy Perry have the same tattoo which reads "Anuugacchati Pravaha" meaning go with the flow.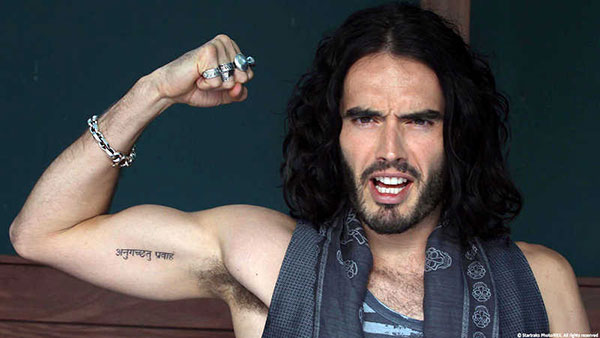 12 – David Beckham: David Beckham is a famous footballer, well, who doesn't know him? He has got the names of all his children tattooed on his body. He has also got the name of his wife Victoria inked on his arm in Sanskrit.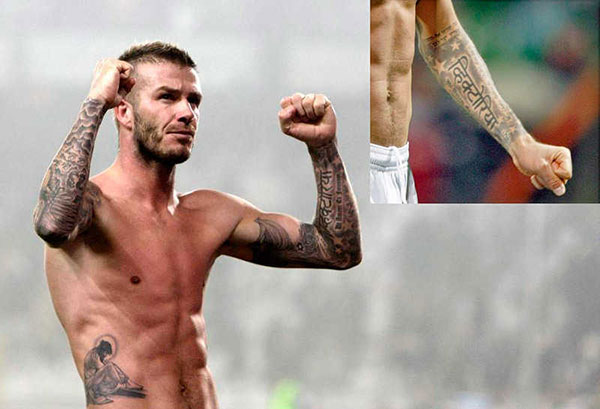 13 – Brandy Norwood: This superstar has no verse written on her but has an integral Indian symbol on her body. She has a tattoo of Lord Ganesha's face inked on her.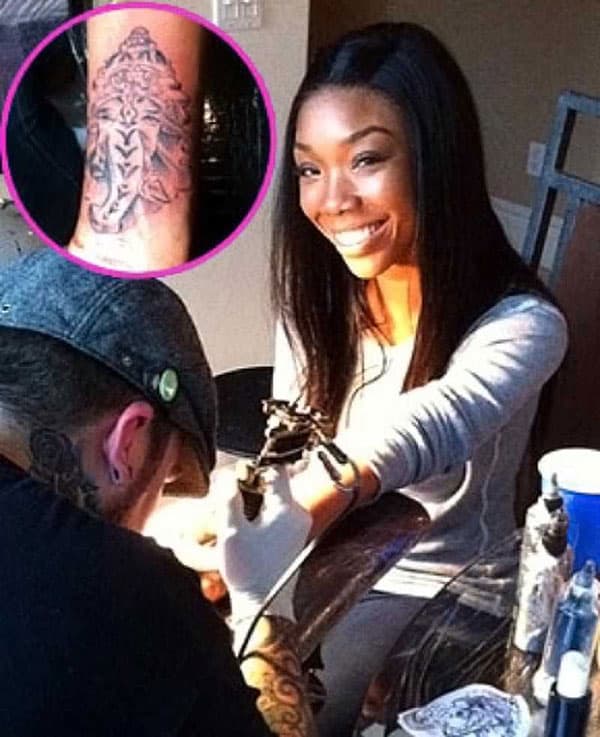 14 – Adam Levine: This singing sensation has a tattoo on his chest which is inked in Sanskrit reading 'Tapas' which means 'Meditation'.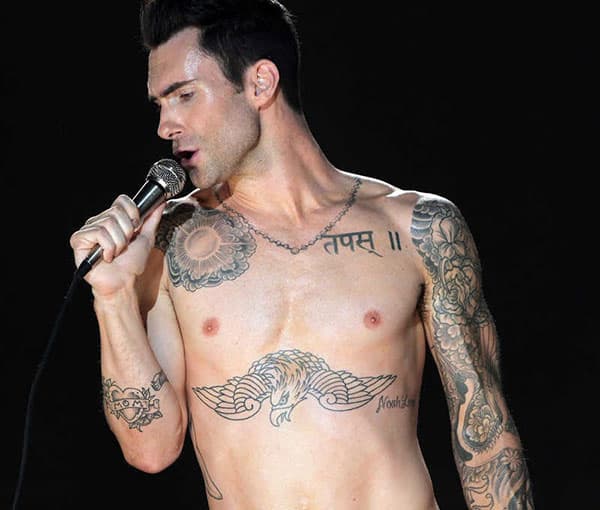 15 – Theo Walcott: This famous sporty face has a Sanskrit tattoo inked on his wrist which means 'Beautiful, Blessed, Strong, and Intelligent'. He has dedicated this tattoo to his family.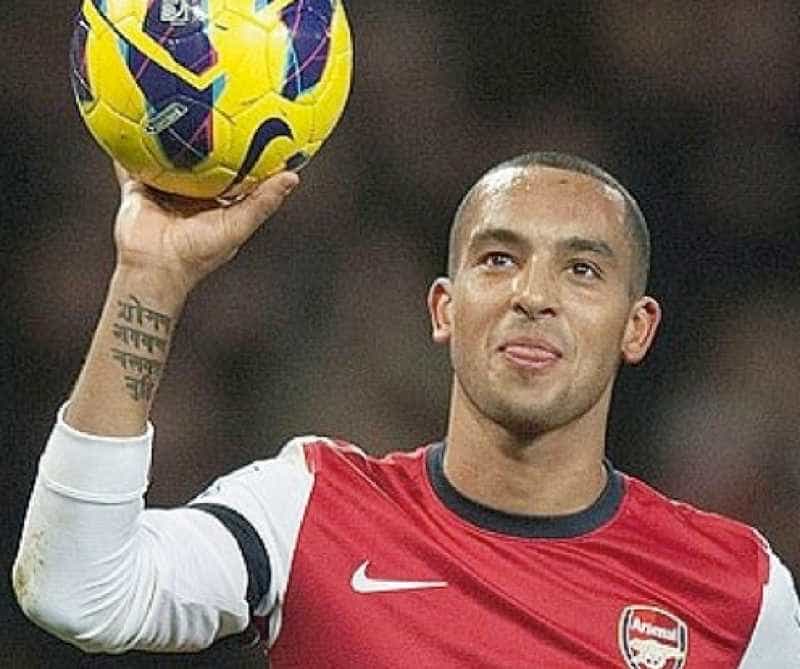 16 – Tommy Lee: He has got an 'Om' tattooed just below his bellybutton.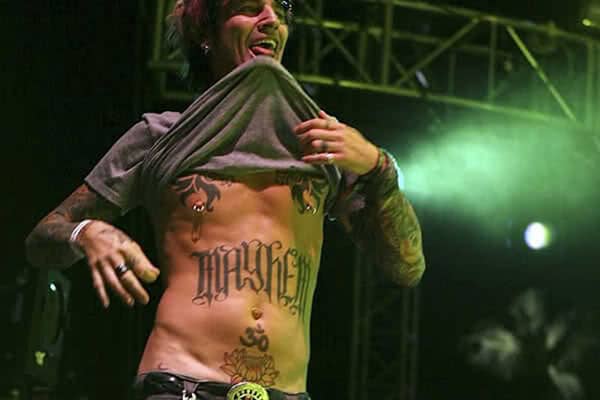 These are some of the Hollywood stars who got Indian tattoos inked on their bodies. Isn't it beautiful to see art combining various ethical, traditional and cultural differences?